Who do people care more about – Kanye West or Donald Trump?
We should never underestimate the power of social media in elections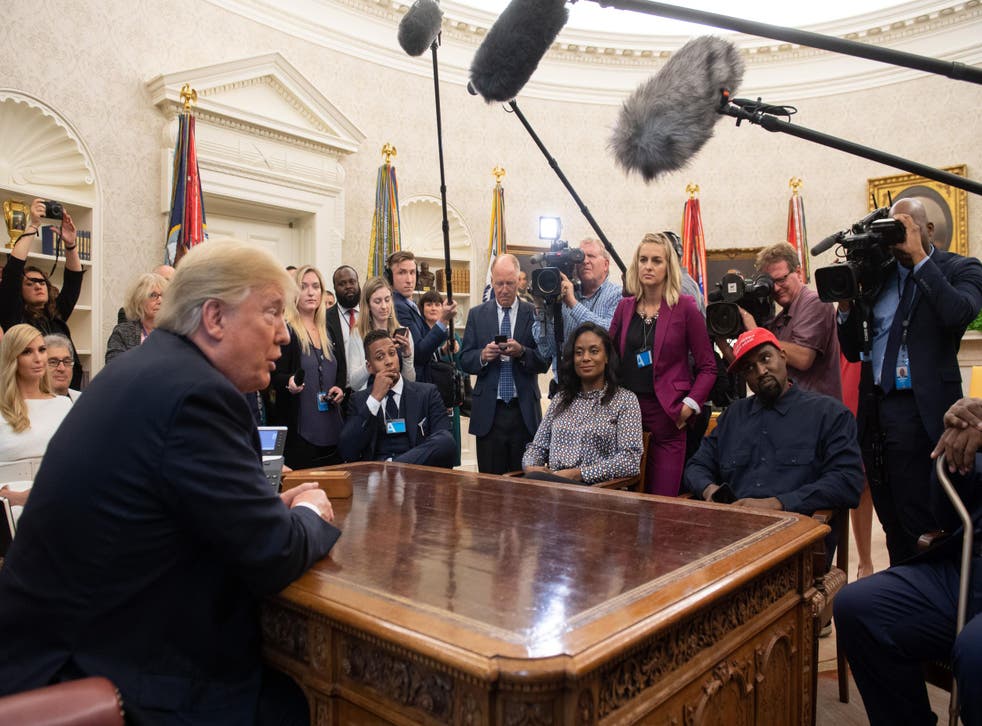 In the latest spin of celebrity roulette that is US politics, Kanye West has announced he is running for president. The former Donald Trump supporter has decided to "take the red hat off" and break out on his own.
No pollsters or analysts seem particularly fazed by this new contender – after all, West did warn us he'd run someday. He won't win the election (perhaps I should have added a qualifier like "probably" or "is unlikely to" there, but I'm going to nail my colours to the mast and say his Birthday Party bid won't get him into the White House), but the question about whether he'll gain enough traction to take any significant votes from Biden or Trump is still interesting. There is also a bigger question about whether the musician can actually even run, given he has missed several important filings.
The question I am most curious to know the answer to is: who do people care more about? As an audience specialist who monitors what people click on, what they search for and what they talk about online, as soon as West announced his apparent presidential bid I began looking into which celebrity heavyweight was generating more interest: him, or Donald Trump.
Register for free to continue reading
Registration is a free and easy way to support our truly independent journalism
By registering, you will also enjoy limited access to Premium articles, exclusive newsletters, commenting, and virtual events with our leading journalists
Already have an account? sign in
Join our new commenting forum
Join thought-provoking conversations, follow other Independent readers and see their replies