Inside the women-only village engulfed by Turkey's war in Syria
When I visited Jinwar a year ago, families were beginning to move in. Thirty simple homes had been built and crops had recently been planted in the surrounding farmland. But yesterday, its residents were forced to flee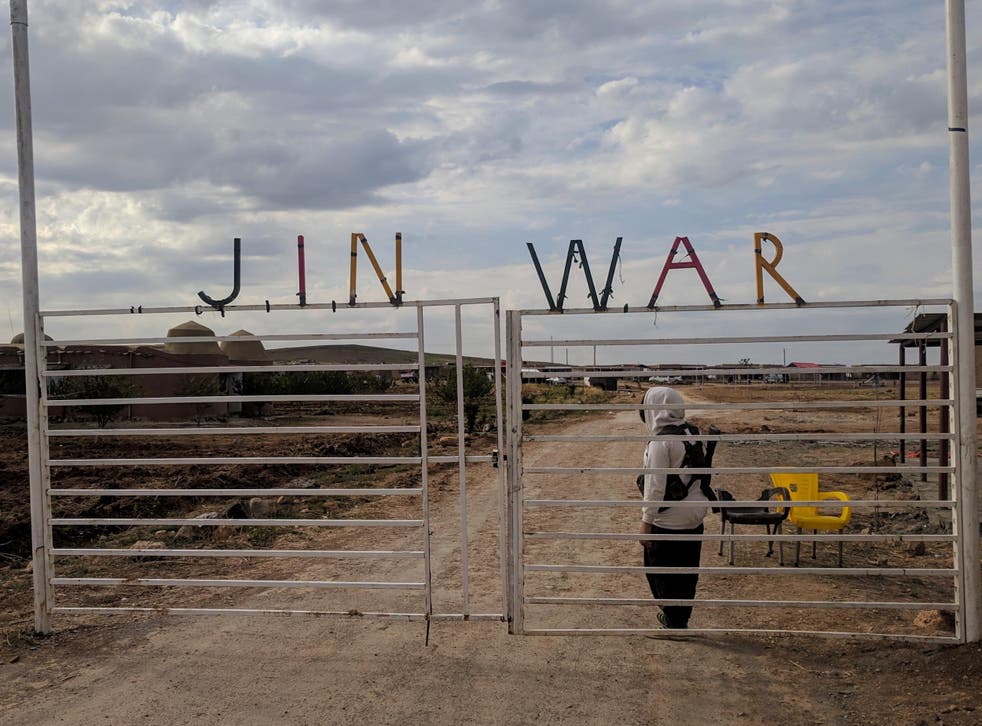 The village of Jinwar, in the plains of northeast Syria, was supposed to be a sanctuary from men and their wars.
It was built by women who had just emerged from years of living under the constant threat of Isis, not far from where the borders of the caliphate once reached.
When I visited a year ago, families were beginning to move in. Thirty simple homes had been built and there were plans for even more. Crops had recently been planted in the surrounding farmland. Flowerbeds were in bloom.
Register for free to continue reading
Registration is a free and easy way to support our truly independent journalism
By registering, you will also enjoy limited access to Premium articles, exclusive newsletters, commenting, and virtual events with our leading journalists
Already have an account? sign in
Join our new commenting forum
Join thought-provoking conversations, follow other Independent readers and see their replies