Tom Steyer's presence on the debate stage makes a mockery of US democracy
A 2010 Supreme Court ruling opened floodgates to big money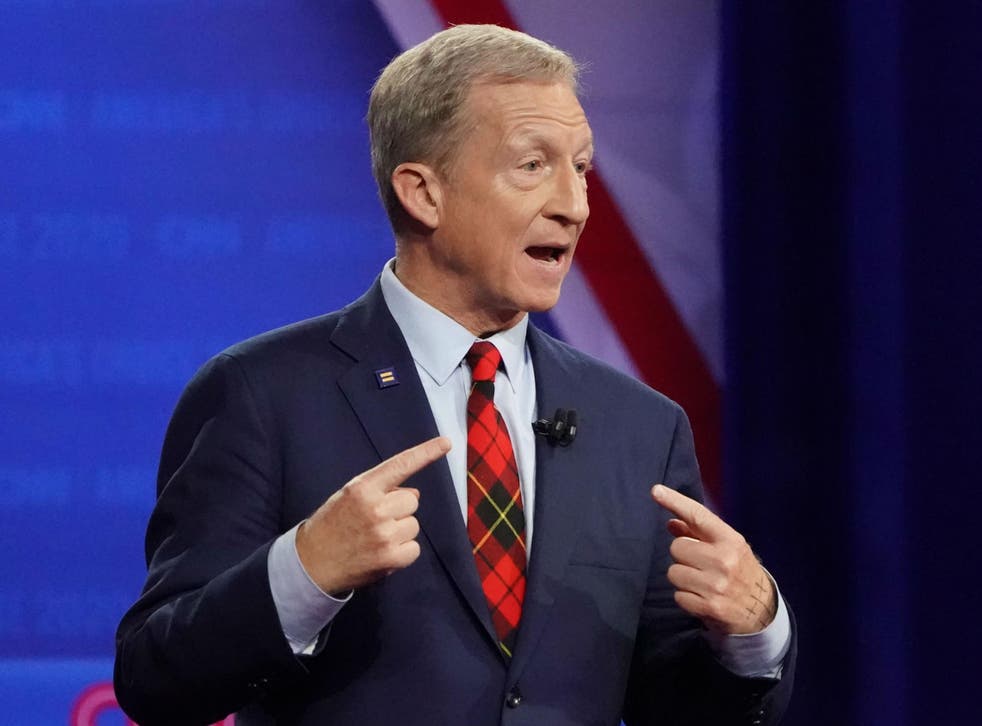 For as long as anyone can remember, progressives have loved to complain about the pernicious influence of the billionaire Koch brothers. There's only one brother, Charles, still active in politics now, after David died this summer.
Over their lives, the brothers and their network have spent hundreds of millions of dollars backing interests such as the fossil fuel industry, and trying to keep government out of areas such as healthcare. In the 2016 cycle, they spent an estimated $1bn – the same as the Republican and Democratic parties each did.
But it's not just on the right where big money buys a seat at the table.
Join our new commenting forum
Join thought-provoking conversations, follow other Independent readers and see their replies