Welcome to Texas, Elon Musk. Don't play us for fools
I moved to the Lone Star State from California for similar reasons, and there are some things I think Musk should know ahead of his relocation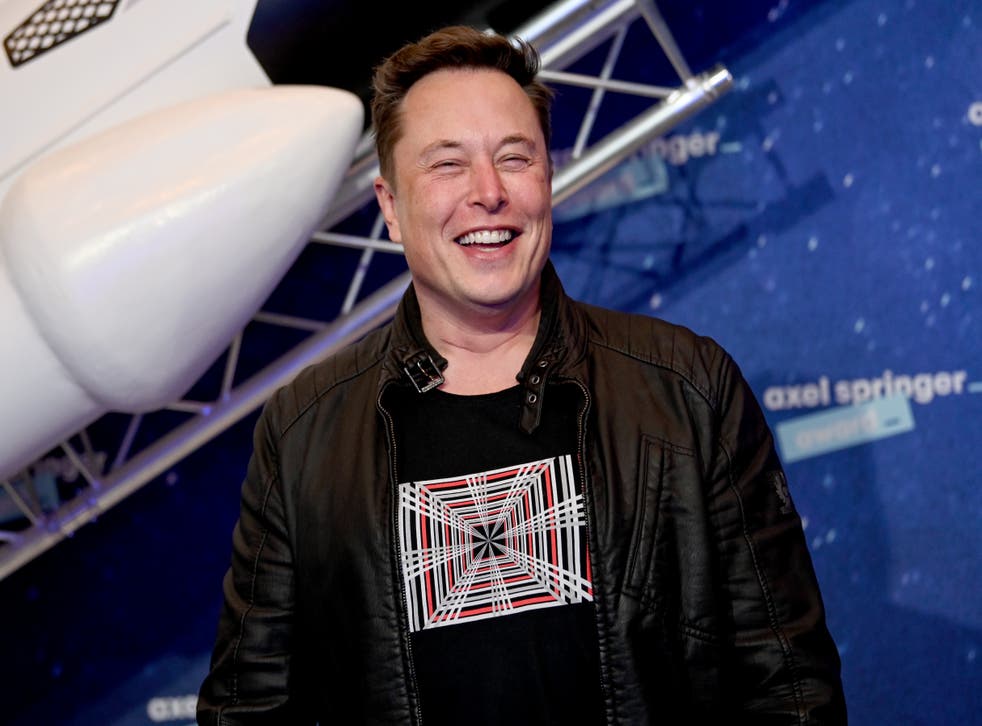 Speaking at a conference hosted by The Wall Street Journal on Tuesday, Elon Musk confirmed that he's the latest in a series of high-profile executives to relocate to Texas. The move will allow him to focus on SpaceX's Starship vehicle and Tesla's new $1 billion Gigafactory, currently under construction in Austin, where the company will produce its Cybertruck, Semi, Model 3 compact sedan, and Model Y vehicles. According to documents filed with the state, the factory could employ as many as 5,000 people. 
For a state that believes everything bigger is better, Musk, the second-richest man worldwide with a net worth of $139 billion, is the ultimate catch. His move to Texas means potential savings of billions in tax dollars for Musk and is a Texas-sized trophy for the Lone Star state. Under normal circumstances, the promise of job creation, infrastructure investment, and economic stimulus would be cause for celebration. However, my fellow Texans need to know that Musk's move comes at a price. 
Funnily enough, my own reason for moving to Austin was not entirely dissimilar to Musk's, except my husband and I paid California's income and capital gains taxes after our internet company went public. I felt it was my duty to pay what was owed to the state that afforded me my success.
Tesla's Gigafactory found itself in Nevada after the state won a massive bidding war, providing an astonishing $1.3 billion incentive package. Since its inception, the Reno electric car factory has been faced with everything from housing shortages to a never-ending list of workplace safety violations. In 2018, employees reportedly called 911 more than once a day, on average. 
In Buffalo, New York, Musk planned on turning Gigafactory 2 into the largest solar cell manufacturing facility in the western hemisphere. Instead, the business model proved broken, and the product appears questionable. Seven Walmart stores sued Musk for negligence after the company's solar panels caught fire, leading to millions in damages. Most disturbingly, of the 1,460 promised jobs, only 329 people are currently employed by the factory.
In a state where keeping one's word is a way of life, Musk won't get far on empty promises.
Musk set Texas as his next target to continue the years-long trend of families and businesses flocking to the American South to take advantage of low taxes and the regulatory Wild West. He's not alone.
California has seen an exodus of notable names throughout the pandemic. In July, podcasting powerhouse Joe Rogan, a close friend of Musk's, moved his business from Los Angeles, saving him a hefty amount in tax breaks on his $100 million Spotify deal. Joe Lonsdale, an investor in Musk's Boring Company, recently relocated to Austin from Silicon Valley, bringing his $3.6 billion venture-capital firms to Texas. Hewlett Packard, the California firm that kickstarted Silicon Valley in a garage in 1939, will move its headquarters to Houston in 2022. The latest – Dropbox CEO Drew Houston is reportedly moving to Austin from Silicon Valley as well. 
California has the highest income tax in the country. In contrast, not only does the Lone Star State not impose income taxes, but it's among the nine states without capital gains taxes. As Governor Gregg Abbott tweeted, "In Texas, we made an income tax unconstitutional." Put simply, today's ultra-rich are getting a free pass in my home state.
State incentivization structures play a determining role in Musk's business operations due to its growth strategy. Los Angeles Times reporter Jerry Hirsch says that Musk's companies rely on this public-private financing model. Musk's company received tax breaks approved by Travis County and the Del Valle Independent School District valued at a minimum of $60 million, combined as part of an incentive deal to build his Tesla factory in Austin. Whether they are state or federal government subsidies, his companies have benefited from an estimated $4.9 billion in taxpayer support. According to Hirsch, the thing that makes Musk different is the scope of the government help he gets.
"What Elon is doing is taking advantage of a whole range of these programs and probably doing it better than anyone else," Hirsch said.
Musk's long relationship with California soured this spring during the first wave of the coronavirus. In recent months, he battled with California officials over pandemic lockdown orders that temporarily shuttered Tesla's Fremont, California plant. He tweeted that he would move Tesla headquarters and future operations to Texas and Nevada, as his California factory remained closed due to the pandemic. Now he's setting up shop. 
In a tweet in May, Musk said he was selling his properties and would own no home or "physical possessions," yet now he calls Texas home. In March, he predicted that there would be almost no new cases of Covid-19 by the end of April. Last month, Musk disclosed on Twitter that he had tested positive for Covid-19 himself. Sound familiar? There's even a website keeping track of Musk's failed promises with a counter. 
Elon Musk has proved to be a man of contradiction and impulse. "Mercurial" and "manic" often follow his name. His erratic behavior has been a point of concern for investors, board members, and fans for a while now.
When Musk appeared on Joe Rogan's podcast in 2018, he probably didn't realize it would cost taxpayers money. "Do people get upset at you if you do certain things?" Rogan asked as Musk smoked marijuana during a two-hour interview. That day, the company's stock fell to its lowest of the year. The US Air Force reportedly began looking into Musk's marijuana use, since the government security clearance that Musk holds due to SpaceX and NASA's partnership prohibits illegal drug use. Consequently, SpaceX's review ran up a $5 million tab on the taxpayers' dime after the incident. Musk may want to put some money behind legalizing marijuana in Texas. Otherwise, he'll just be blowing more smoke in his new home that may get him into trouble.
Texas is excited about Musk's arrival, but I'd caution them not to hitch their wagon to a man with a trail of broken promises and erratic behavior. After all, this is the guy who said, "I'm a f**king idiot," after smearing a British cave diver that helped save a dozen kids in Thailand.
The Lone Star State could be looking at millions of dollars in public funds directed away from public health, education, and infrastructure to fund a man known for abandoning his pledges to go wherever better incentives lie. Tesla's California operations required subsidies totaling $1 billion just to get the plants open. Now, within a decade, Elon Musk is leaving. It never ends well. Just ask California, New York, and Nevada. In Texas, we have a saying: "The eyes of Texas are upon you."
Register for free to continue reading
Registration is a free and easy way to support our truly independent journalism
By registering, you will also enjoy limited access to Premium articles, exclusive newsletters, commenting, and virtual events with our leading journalists
Already have an account? sign in
Register for free to continue reading
Registration is a free and easy way to support our truly independent journalism
By registering, you will also enjoy limited access to Premium articles, exclusive newsletters, commenting, and virtual events with our leading journalists
Already have an account? sign in
Join our new commenting forum
Join thought-provoking conversations, follow other Independent readers and see their replies