Emmanuel Macron needs to create new employment fast – and he's coming for British jobs
Boosting employment above all is the key to his country's revival and to his own political future. That's why he'll be striking up a conversation with Peugeot, Toyota and others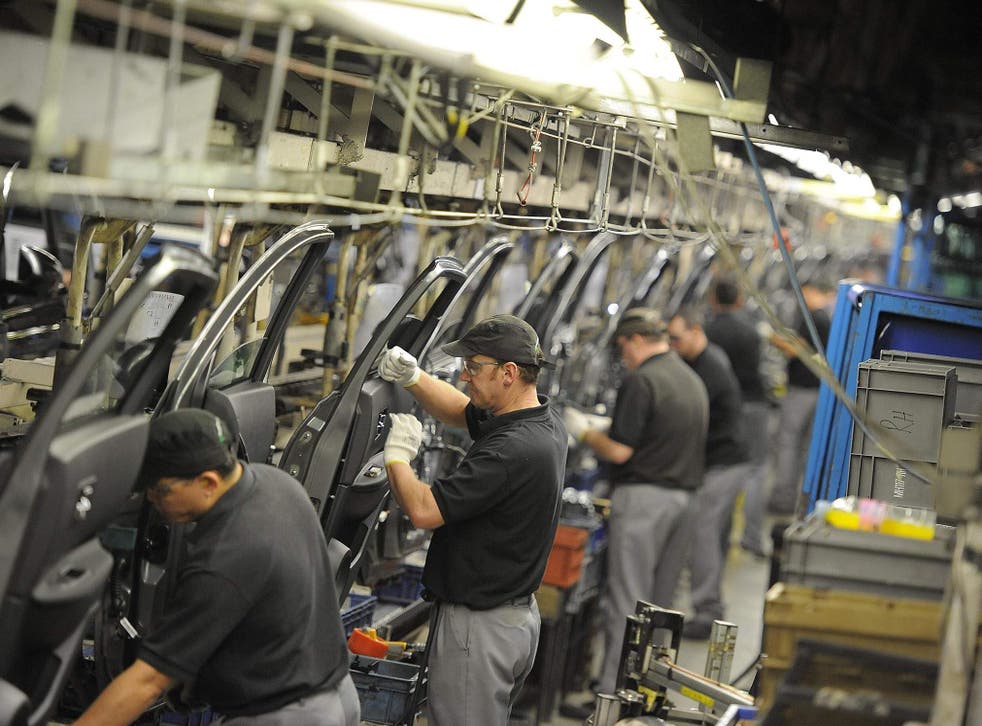 Macron is the French term for "poacher". Did you know that?
Actually, it's not; it sounds rather more like a cake. It's been a long time since I studied O Level French, and I'm not sure I knew the word for poacher even then.
Nevertheless Macron is a very good neologism, because that is what Emmanuel, the new President of France, plainly wants to do: become a highly successful stealer of British jobs. And Brexit, as Macron must see, offers the ideal opportunity to sneak in and grab some tasty game.
We know that is what Macron wants because he has already made one sortie to London to court various financial institutions and persuade them to shift to Paris. He has openly invited them to do so, and the indignation in the British press about his cheek simply shows how unrealistic some are about the pain of Brexit (whatever ultimate benefits it may deliver). Macron knows that not only is there competition from the likes of Dublin, Frankfurt and Luxembourg, but also New York. He knows France needs to have the right regulatory and tax structure to tempt these institutions to transfer some operations to a safe place within the EU single market. He also knows that the best way of getting his hands on all those well-paid jobs and the "trickle down" effects that come with them is to ensure that life for financial institutions in the City of London and Canary Wharf is as awkward as possible after we leave in 2019.
So no "passporting" of ops, no "equivalence" for rules, no mutual recognition of professional qualifications. That is the best way to get the British, American, European and Japanese banks to open up their new expanding bureaux – and why not in Paris? Macron has said in the past that the post-Brexit UK faces "Guernseyfication", becoming an offshore irrelevance. Now he can make it so.
Theresa May considers future of Le Touquet agreement after Macron's victory
The same logic works elsewhere. Now Macron is President, he has every interest in making sure the UK has as little access to the single market as possible – for people, for services and for goods trading.
Who can blame him? Macron is patriotic for the European Union and for France. It is said he has "no interest" in a hard Brexit; maybe, but he has no interest either in becoming another one-term flop like Hollande and Sarkozy. He is a young man who might like to occupy his high office for a long time. He seems to have much ambition, self-confidence, and determination.
Macron, then, has a powerful personal and national vested interest in nicking as many jobs as possible from the British economy as the UK goes through a period of uncertainty, depressed investment, lower growth and, eventually, an uncertain future outside the EU's single market and customs union. The more perilous Brexit seems to inward investors to the UK, the greater the chance they'll divert to France, because that is the last place that would leave the EU.
If Sunday's vote proved anything it is that the French still believe the EU is part of the solution to their problems and not the problem in itself. There will be no "Frexit". And so the hedge funds and the bankers will be courted afresh, driven by the same energy with which he organised his very own political grouping, En Marche!, from scratch.
Macron is not to be underestimated. He and his new government will not be stopped. Imagine his first few weeks in the Elysee. He is a former economics minister, and he showed himself lively to the underlying problem of the French economy, the fact that has fed extremism, radicalisation, and disaffection throughout French society. And that fact is a lack of jobs. Boosting employment above all is the key to his country's revival and to his own political future. He knows that this has to be done across France, and not just by creating new islands of opulence in some arrondisements of the capital. The quickest fix is to get the British to start exporting jobs to France.
So, first off he rings Peugeot and asks why it still needs to make cars in Liverpool now that it has bought Vauxhall and there is so much excess capacity in Europe. Then there's Renault, which has a close partnership with Nissan. They will get the same admonitory treatment – and he can freely offer to match whatever the UK has guaranteed them as the price of staying in Sunderland.
Then, using all the diplomatic means at his disposal, he contacts Toyota. He reminds Toyota, as if it was needed, that its production bases in the UK, employing many thousands of workers, could easily transfer to France where, it so happens, the company also builds its cars. Toyota, the French may insinuate, may not like the way rivals Nissan have apparently and mysteriously been given some sort of special deal by Theresa May. The great majority of the cars and engines they make in Britain are destined for the EU; soon the UK will be outside, and, whatever "deal" is negotiated, if any, who can be sure what the future will bring? Would it not make more sense to, gradually, as new investment projects are considered, transfer production across the Channel? France could offer unlimited access to the single market plus free access to engineers, managers and designers moving across Renault/Nissan activities around the EU.
France offers visa-free access to the whole of the EU, and, via various trade deals with third parties, to many other markets too, perhaps including Britain. The French tax regime will be relaxed, as will labour laws, and the power of the unions will be diminished, if Macron gets his way. Toyota, he can tell the executives, will have the self-same benefits as it enjoys now in the UK but will still be in the single market. He may hint darkly, through his intermediaries, that proper single market access is impossible for Britain after Brexit.
Maybe it would work. Or maybe the people at Peugeot and Toyota and elsewhere will decide that they'd rather head for lower cost locations, such as Slovakia or Romania, to expand their EU operations.
What is perfectly clear, however, is that, at a stroke, Macron is in a position to answer Brexit with a bold plan to turn France into the New Britain of the EU: pro-business with flexible labour markets and a low tax regime; incentives for investment; political stability.
Indeed, Macron may say that it is now he who is offering his country the kind of "strong and stable leadership" that other nations can only aspire to.
With his blatant bid for British jobs, inward investment and financial operations to move over to France, are the British about to be "Macroned"? Oui, c'est possible.
Register for free to continue reading
Registration is a free and easy way to support our truly independent journalism
By registering, you will also enjoy limited access to Premium articles, exclusive newsletters, commenting, and virtual events with our leading journalists
Already have an account? sign in
Join our new commenting forum
Join thought-provoking conversations, follow other Independent readers and see their replies