Macron is all style and no substance – just look at his economic and EU defence policies
Macron's ambitions do not look easily achievable. Like Matteo Renzi in Italy (not so long ago the blue-eyed poster-boy of European politics) he could fall from grace as quickly as he has risen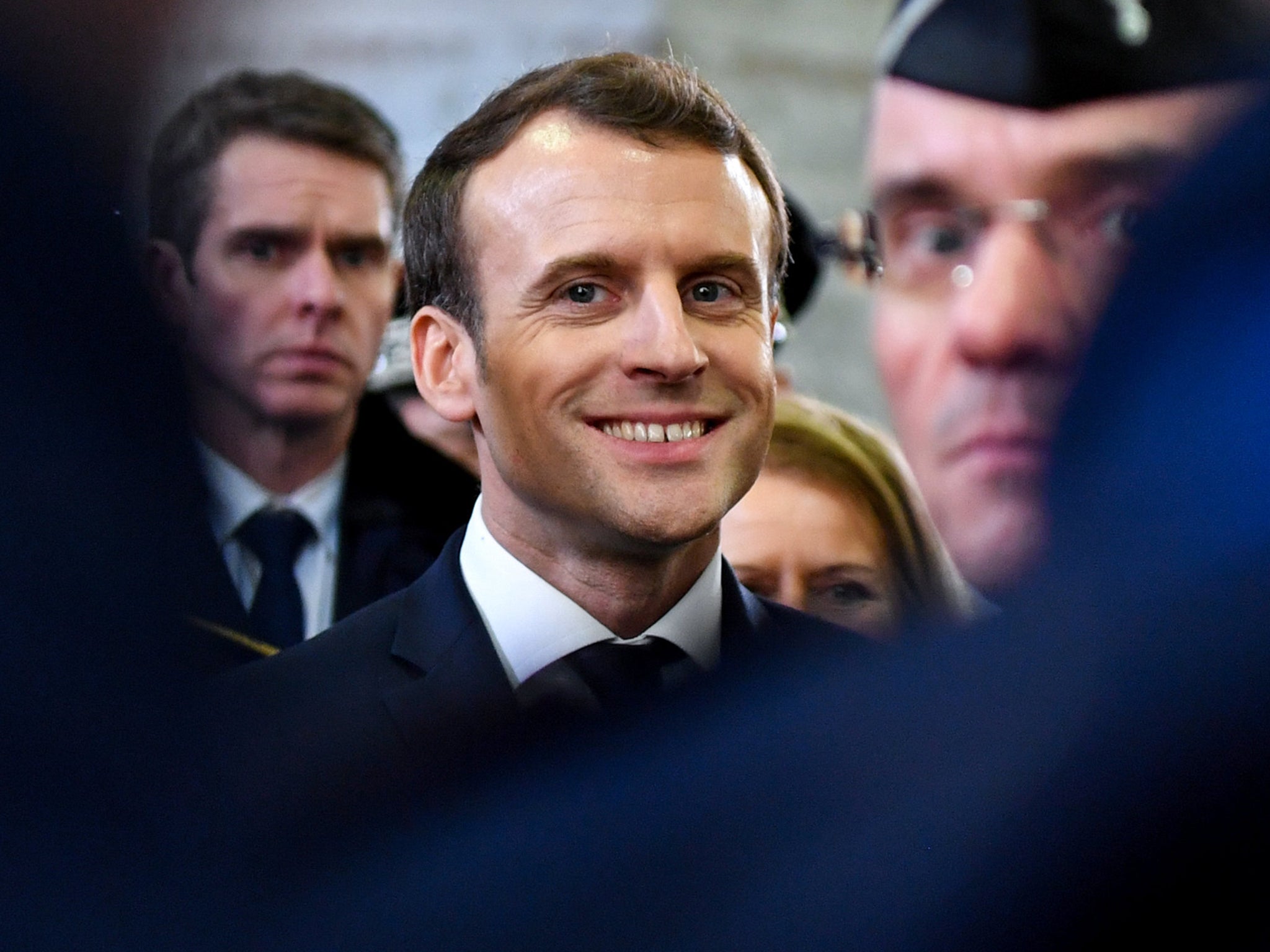 The British media are apparently obsessed with France's new president, Emmanuel Macron, and it is easy to see why. Unlike our own leaders he is young, good-looking, articulate, bilingual, charming and exciting. He also oozes success. He has smashed the traditional party system in France by creating his own party – La Republique en Marche – leaving the French socialists veering on oblivion and the Conservatives in disarray. He has also apparently ended the threat from Marine Le Pen's National Front.
If all that were not enough, he has given the French a First Lady who also fascinates them, a petite, fashion-conscious blonde, twenty-five years older than him with an attractive personality and strong views which he clearly listens to. Their love story has already become legendary. So there is every reason to be obsessed by the latest occupant of the Elysee.
On the other hand, there is an undoubted arrogance about Macron. No one is better pleased with him than himself. Undoubtedly very clever, he seems to despise the uneducated or the less clever. For example, he told French journalists that he would not talk to them since they were incapable of understanding his thought processes. He also summoned both houses of the French Parliament to Versailles to hear him address them in a sort of seance royale. His speech, alas was long-winded and boring but both its style and its setting revealed his imperial pretensions. Some took to calling him le roi Macron and there are indications that life in the Elysee Palace has given him a folie de grandeur.
Emmanuel Macron: 'You cannot have full access to the single market if you don't tick the box'
More importantly there are also question marks over what he can be expected to achieve. His aims are to reduce France's deficit, make the economy more efficient to generate higher growth, and to cut unemployment. So far, however, little has happened. Growth is up to 1.8 per cent but that is rather modest by international standards and just the same as our own in the year after Brexit. Moreover, given that the European Central Bank has expanded quantitative easing by 3 trillion euros and set interest rates at minus four per cent, one might have expected a much higher figure. Nor has unemployment fallen. It has just dipped to 9.7 per cent (the EU average is 10 per cent), compared to 4.2 per cent in the UK. Yet Macron only hopes to reduce it to 7 per cent in five years' time. Meanwhile he plans to sack 14,000 civil servants and his government has actually sent six different templates to employers showing them how to sack factory workers – all in the hope of freeing up the jobs market. So far then, not so good.
Macron's greatest hope, however, is to achieve lasting fame by uniting or at least further integrating Europe. This seems a strange ambition given his confession yesterday that a majority of French would vote to leave the EU if allowed a referendum on the matter. In fact, according to opinion polls, only 28 per cent of the French favour a federal Europe while in Germany the figure is 30 per cent. Still, Macron has proposed a common budget for the Eurozone and a common Eurozone finance minister and seeks German support for these proposals. So far about his only supporter outside France is the German socialist leader, Martin Schulz who is deeply unpopular. It is much more likely that after the Italian general election in March, the Eurozone will enter an existential crisis rather than a period of integration or consolidation.
There is also the conundrum of a European Defence Force. Both Macron and Merkel are touting this as an essential part of Europe's future. Yet his visit to England this week was all about bilateral military and intelligence cooperation between France and England after Brexit. Perhaps like Jean Claude Juncker he knows that the EU, with 17 different types of tank and 178 different procurement systems, not to mention ingrained German pacifism, will never be in a position to defend itself. In short like his economic policy, his EU schemes are not entirely plausible.
All in all, therefore, Macron's ambitions do not look easily achievable. Like Matteo Renzi in Italy (not so long ago the blue-eyed poster-boy of European politics) he could fall from grace as quickly as he has risen. In five years he may even be seen as the Louis XVI rather than the Louis XIV of French politics, a second Giscard rather than a second de Gaulle. For the moment, however, the glitz, glamour and glitter gives him the aura of a movie star. And he believes in his destiny. Only time will tell whether he is right to do so.
Alan Sked is professor emeritus of international history at the London School of Economics and was founder of the UK Independence Party
Join our commenting forum
Join thought-provoking conversations, follow other Independent readers and see their replies