Losing Erasmus would have a devastating effect on social mobility
Dropping the student exchange programme will hit those from low-income and working class backgrounds hardest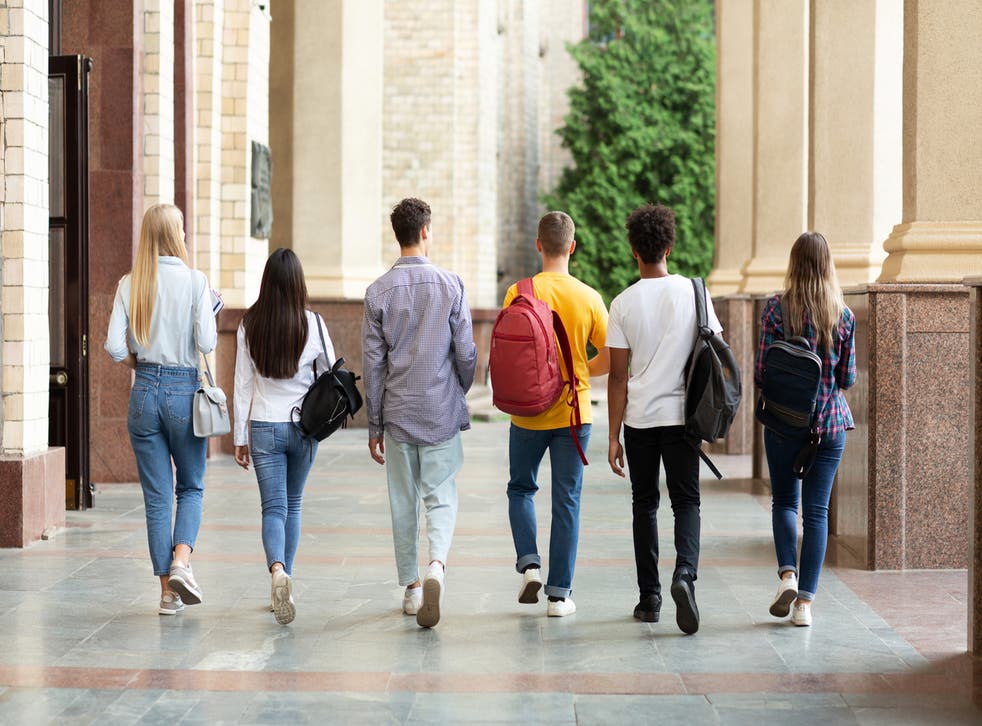 With less than two weeks left of the Brexit transition period, one of the key issues still on the negotiating table is the UK's future in the EU's Erasmus+ study abroad scheme.
The Independent reported this week that, with talks going "nowhere" and Michel Barnier's insistence on an all or nothing approach, the UK is set to forfeit access to the scheme altogether.
And so what? Why should we care whether future students get to spend four months swanning around Europe, sipping Aperol Spritz and stumbling over the local lingo?
Well, the reality is that losing Erasmus will mean young people in the UK will lose out on life-changing opportunities.
I'm not talking about the "I found myself on my gap yah" type of life-changing, though I admit Erasmus sometimes has that effect. The fundamental aim of Erasmus is to promote accessible study, work and training placements across 37 countries, regardless of the participant's socio-economic background.
If the UK government doesn't act now to secure our place in the scheme, those who will be hit hardest will be those who can't afford to plug the financial gap – those from low-income and working class backgrounds. For a nation with declining social mobility and a pandemic that is exacerbating inequalities, it would be another devastating setback that we don't need.
As someone from a working class town in South Wales who was the first in my family to go to university, my Erasmus internship at an Italian film festival was game-changing. The EU grant covered my rent and then some, while an increased Maintenance Loan meant I could throw myself head first into exploring – from museums to nights out, aperitivos to Balkan road trips, all with a new group of international friends. On top of this, Erasmus offers extra funding for those from disadvantaged backgrounds or those with disabilities or additional needs.
But, crucially, my internship also gave me the necessary skills and confidence to compete in a brutal graduate job market. Without it, I doubt I would have pursued a career in the media industry. In fact, an EU Erasmus impact study found that those who participated in the programme are half as likely to experience long term unemployment over those who did not go abroad.
For those who can be bankrolled by their parents, internships abroad – whether they're unpaid or part of the fast-growing sector of ludicrously expensive paid-for international internship experiences – will always be an option. What's more, class privilege amongst UK students is already entrenched.
Research done at the London School of Economics shows that students from privileged backgrounds who get 2:2s in their degrees are still more likely to get a top job than working class classmates who get a 1st, and will earn on average £7,000 a year more. In abandoning an inclusive, equal access scheme like Erasmus, the UK government risks further disempowering working class students when the cards are already stacked so high against them.
If no agreement is reached, the UK government has confirmed that it has allocated funds for "a domestic alternative" to Erasmus. But could this really measure up in scale and impact? When Switzerland limited freedom of movement in 2014, it was forced to set up its own mobility programme. While it still offers study abroad opportunities, many European institutions refuse to host non-Erasmus placements and a 2019 report raised concerns about the prohibitive costs of the Swiss scheme, suggesting it locks out students from lower socio-economic backgrounds. Is this really what we're willing to settle for?
That's not to mention what we stand to lose if Erasmus students can no longer come to the UK – something a "domestic alternative" isn't expected to fund. As president of the Erasmus Student Network at my home university, I saw first-hand how Erasmus students enriched campus life as well as the local community. In fact, when we partnered with local charities to organise volunteering events, Erasmus students often turned up in their hundreds.
"There is no threat to the Erasmus scheme," Boris Johnson had told MPs back in January. But with two weeks to go and no resolution in sight, the stakes couldn't be higher.
If the UK government was as serious about the "levelling-up" agenda as they say, then now would be the time to prove it. Now would be the time to safeguard those precious mobility opportunities for those who can benefit the most.
Register for free to continue reading
Registration is a free and easy way to support our truly independent journalism
By registering, you will also enjoy limited access to Premium articles, exclusive newsletters, commenting, and virtual events with our leading journalists
Already have an account? sign in
Register for free to continue reading
Registration is a free and easy way to support our truly independent journalism
By registering, you will also enjoy limited access to Premium articles, exclusive newsletters, commenting, and virtual events with our leading journalists
Already have an account? sign in
Join our new commenting forum
Join thought-provoking conversations, follow other Independent readers and see their replies