If hardline Tory MPs get their way, London will become the new 'Costa Del Crime' after Brexit
If Brexit means Britain pulling out of the European Arrest Warrent system, it is London that will be the refuge of preference to every criminal in Europe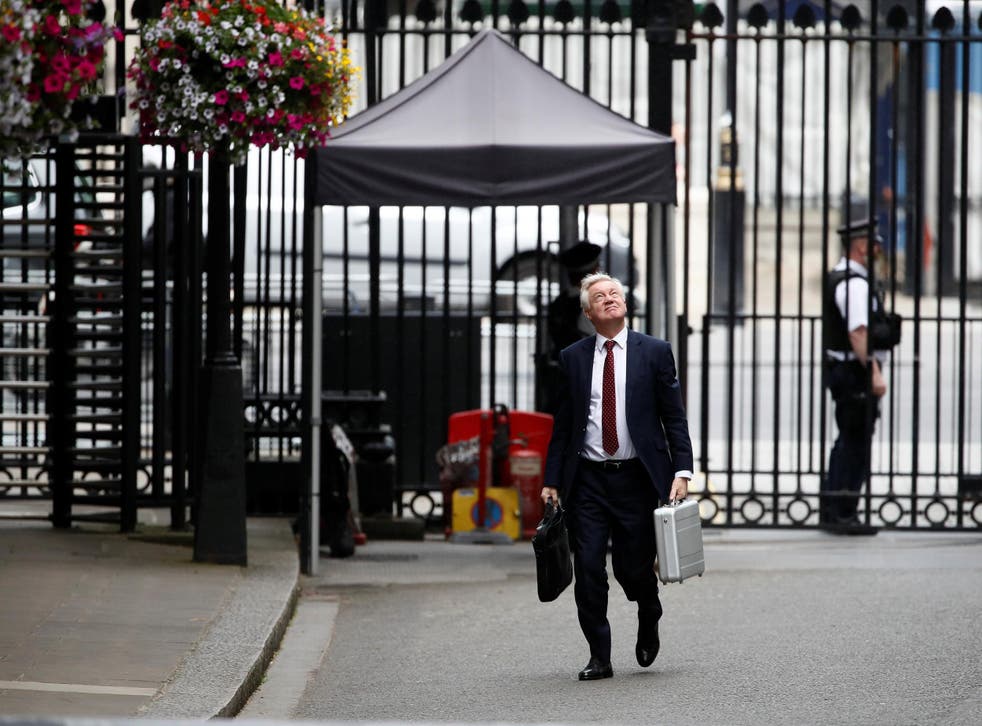 Across Europe, terrorists and other criminals are cheering the news that the UK will withdraw from the European Arrest Warrant (EAW) that has meant hundreds of serious criminals being sent back to the UK to face justice.
Twelve years ago the UK used a EAW to bring back from Rome Husain Osman, who helped organise the London terror bombings in July 2005. He fled to Rome where his lawyers said his human rights were threatened if he was returned to London. The EAW trumped efforts to keep him in Italy. He is now serving an indefinite prison sentence.
In March the Home Secretary, Amber Rudd, told the Commons that the European Arrest Warrant was "absolutely essential to delivering effective judgement to the murderers, rapists and paedophiles that we have managed to seek judgement on."
UK news in pictures

Show all 50
Now David Davis is reported as telling pro-Brexit Tory MPs that UK judges can stop extradition of criminals from the UK – which if implemented means Britain withdrawing from the EAW system as it works on extradition requests being automatically granted without local judges stopping extraditions.
In 1995, the Islamist Algerian terrorist Rachid Ramda, was arrested in London after the French police sent proof of his involvement in the 1995 Paris Metro bombings. Lawyers and judges in London were able to delay his return to France for ten years until finally the then Home Secretary, Charles Clarke, decided he should face justice and he is now serving life. Ramda was detained before the EAW was in place, unlike the London tube terrorist, Husain Osman, who fled to Rome but was instantly returned.
Every British police force insists the EAW is a vital tool in cross-border crime fighting. The best known EAW is the one issued by Sweden to retrieve Julian Assange. The WikiLeaks founder took refuge in the Ecuadorian embassy in London to escape the reach of the EAW.
Of course not many Brexit fans want to go to bat for Assange, but Tory MPs hostile to the EAW have regularly used the House of Commons or the press to highlight cases of people who have come to Britain to avoid justice back home and then protest when an EAW is issued.
Sir Simon Fraser: Brexit talks damaged by Cabinet splits which leave UK without a coherent strategy
Between 2009 and 2016 Britain sent home 15,819 Europeans on the basis of a EAW. That's an average of 586 for each EU member state. By contrast, over the same period, Britain has had shipped back to face justice 1716 suspected criminals from other EU nations on the basis of an EAW issued by the British government. The days of the Costa del Crime and long drawn out extradition cases have ended thanks to the EAW – and Britain's crime fighters are the main beneficiary.
But it works both ways. The Romanian Anti-Corruption Agency and Romanian police have issued an EAW for Alexander Adamescu, a businessman whose father was sent to prison over allegations of fraud following the collapse of Romania's second biggest insurance firm. Around 1.8 million clients suddenly lost cover and Dan Adamescu, a Romanian Robert Maxwell, who also published Romania's leading right-wing daily paper, was accused of bribery and fraud. He died in prison. His son, a director of the company in Romania, went to London and now the Romanian justice authorities want him back. His UK lawyers have organised a noisy campaign insisting on his innocence and anti-EAW Tories have joined in. But the EAW doesn't decide guilt and if the UK walks away from it British justice will be the main loser.
David Davis reportedly fears that the hardline anti-EAW Tories could cause trouble in the Commons. Labour, the SNP and Lib Dems should make clear that they will provide May and Davis with a majority on this aspect of Brexit and resist the temptation to play games by voting with Tory MPs who defend those wanted on criminal charges in other European countries who have come to the UK.
As Britain's 19th century prime minister, William Gladstone, put it in international disputes, Britain should always "prefer the arbitrament of the court, to the arbitrament of the sword."
Once Spain was famous for its "Costa Del Crime". If Brexit means Britain pulling out of the EAW, it is London that will be the refuge of preference for every criminal in Europe. Do "law and order" Tory MPs really want that?
Denis MacShane is the former Minister for Europe. His book 'Brexit, No Exit. Why (in the End) Britain Won't Leave Europe' is published by IB Tauris
Join our new commenting forum
Join thought-provoking conversations, follow other Independent readers and see their replies