Everday sexism: How not to be the lech at the office party
Giving a woman a compliment on her appearance these days is a minefield for men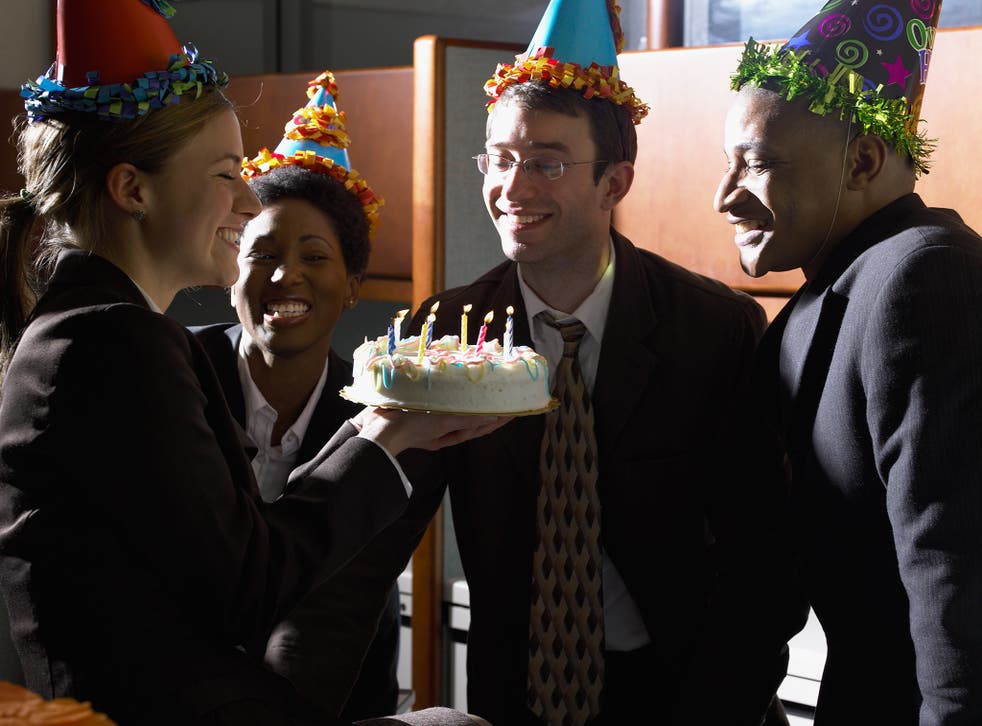 It is a measure of some of the moral and aesthetic confusions of the early 21st century – not that these adjectives can ever be properly detached from each other – that, confronted with last week's news stories about the Pirelli calendar for 2016, I had no idea at all how to react.
Perhaps this was exactly the effect that the photographer Annie Leibovitz was trying to achieve with her dozen portraits of women celebs posed in situations that ranged from the conspicuously stagey to the downright mundane, for her aim, as fashion commentators have rushed to assure us, is to confound the expectations that onlookers, especially male onlookers, had of her.
Well, she certainly succeeded with this male onlooker. At the same time, a dozen cunningly wrought pictures of anyone – male, female, celebrated or otherwise – invites us to make a series of highly subjective judgements. Here, for what the exercise is worth, are mine. Patti Smith: fascinating study of a woman thought to be exceptionally difficult to photograph. Yoko Ono: bizarre (my wife agreed with me about this). Serena Williams: ouch! (I feel the same about musclebound boxers.) The others: no reaction at all; the juxtaposition of celebrity with setting barely counting, as in the majority of cases their fame has barely penetrated to this side of the Atlantic.
It may be, of course, that I am not the kind of person the Pirelli calendar is aimed at, in which case I shall just have to put up with this oversight on the part of their advertising team. On the other hand, Ms Leibovitz's experiment does raise an issue much more tantalising than the question of whether Yoko Ono looks good in a top-hat and fishnets, and this is the difficulty that the average man experiences these days in the presence of female beauty. We have moved on, of course, from the days in which Norman Mailer could plausibly put his name to a book entitled Of Women and their Elegance (that very "of", as Martin Amis once remarked, almost guaranteeing the project's naffness), but just how far have we moved, and where to?
This dilemma was brought home to me only the other night at a publishing party, where a colleague of mine, sumptuously turned out in a kind of polka-dot camisole and looking, as my father would have said, "like a million dollars", came up to say hello. "Juliet" I said, stopped dead in my tracks, "You look …" And then I stopped. What did Juliet look like? More important, what was I allowed to say that she looked like? It might also be wondered why I needed to say anything at all, to which my only defence is that such a spectacle demanded a response. Silence would have seemed churlish. "Stunning" and "gorgeous", though accurate, I straightaway rejected as inappropriate, on the grounds that you don't use words like this to women you're not married to, as neither they or your wife would like it.
Pirelli Calendar 2016

Show all 4
Meanwhile, the other women in the vicinity had begun to smirk. They knew exactly the linguistic thorn-thicket I had just tumbled into, here in an age where the line between an innocent compliment and creepy lechery are hopelessly blurred. In the end, after several hesitations, I came out with "You look very forties-ish … A bit like, er, Veronica Lake." Happily, this went down well, not only with the subject of the comparison but with everyone else, and I got the feeling that I had somehow managed to combine appreciation, tact and sensitivity in a situation ripe to be ruined by a single, incautious remark.
Forty years ago, naturally, no such difficulties applied, or rather they didn't apply to men. One of my abiding memories of childhood, in fact, is of men, continuously and without invitation, pronouncing judgements about the physical attractions of the women they came up against. The women could range from film stars and television actors to work colleagues or neighbours glimpsed at bus-stops, but in all cases there seemed to be a tacit male understanding that they were simple eye-candy, there to be awarded marks out of 10. "Dowdy-looking woman" a man would grimly remark of some office associate, as if it were this woman's express duty to get herself up in a manner suitable to the tastes of her male observers. "That actress doesn't do much for me" someone else would complain, as if the casting decision had been taken deliberately to annoy him.
Inevitably, much of this was wistfulness, the sub-romantic visions of middle-aged to elderly men who lived staid lives, were content with their staidness but suspected that there was another world, less staid and perennially enticing, beyond it. My father, in particular, an uxorious man, happily married to my mother for nearly half a century, had a list of women he claimed he wanted to have dinner with. The roster varied over the decades – in the early days it included Ann Aston, Bob Monkhouse's sidekick on The Golden Shot, and the girl who played Paul Temple's accomplice Steve – while from the mid-1970s featuring Margaret Thatcher ("there's an attractive woman") and Joan Collins ("a smashing bit of stuff").
All this I reckoned entirely harmless, together with his habit, when in his eighties, of informing helpful women in shops that "You are clearly as intelligent as you are attractive" and yet, by the end of his life, there was a faint uncertainty about it. The word "objectification" never entered his vocabulary, but he knew, as he grew older, that the rules had changed, as a consequence of other men acting less innocently than he himself had, and the realisation made him slightly guilty.
And here there are there interesting comparisons to be made with the Victorian age: an era in which, to be sure, women were exploited, patronised and humiliated by men like never before, but where a protocol-conscious society devoted itself to finding acceptable ways in which bodily attractiveness, or its absence, could be conceptualised without anyone taking offence. When Anthony Trollope, for example, begins on his description of Ferdinand Lopez in The Prime Minister (1876), he notes that his "beauty" was "of a sort which men are apt to deny and women to admit lavishly". No doubt this is sexist in its way, for Lopez, 6ft tall, dark, thin and fascinating, turns out to be a bounder – the implication being that women haven't the wit to resist him – but at the very least the passage hints at some kind of common aesthetic standard.
It is the same with Jane Brookfield, the object of Thackeray's platonic affection, of whom a memorialising descendant wrote that "she dressed becomingly and appropriately, with feeling and good taste, and her stately picturesque figure was for many years one of the most pleasing sights of the West End of London" – a tribute which may make her sound like an equestrian statue, but would have made perfect sense to its subject and indeed to any other Victorian woman desirous of her attractions being put on record for posterity. Mrs Brookfield was clearly an example of what a domestic servant in a Dickens novel would refer to as a "spanker" – a word beyond polite society and somewhere close to my father's "smashing bit of stuff".
"I know beauty and I know a good thing when I see it" runs a line in that classic Magazine number "A Song From Under the Floorboards". Chekhov's story "On Beauty" follows the same journey in its account of a Russian provincial town suddenly frozen into silence by the transit of an extraordinarily pretty peasant girl across its central street. Sadly several millennia-worth of blokes behaving badly have robbed us of the vocabulary to appreciate this kind of sensation. Doubtless, were Chekhov's character to start walking along Shoreditch High Street next Sunday a quarter of the men present would wolf-whistle her and the other three-quarters shamefacedly look the other way.
Register for free to continue reading
Registration is a free and easy way to support our truly independent journalism
By registering, you will also enjoy limited access to Premium articles, exclusive newsletters, commenting, and virtual events with our leading journalists
Already have an account? sign in
Register for free to continue reading
Registration is a free and easy way to support our truly independent journalism
By registering, you will also enjoy limited access to Premium articles, exclusive newsletters, commenting, and virtual events with our leading journalists
Already have an account? sign in
Join our new commenting forum
Join thought-provoking conversations, follow other Independent readers and see their replies