Make no mistake: if Fabric was a cocaine-plagued members club for the wealthy, it never would have been shut down
Remember, club culture is culture, proper culture that will be in history books, joining Warhol's Studio 54 and Manchester's Hacienda. And London's cultural capital has been hit hard by this loss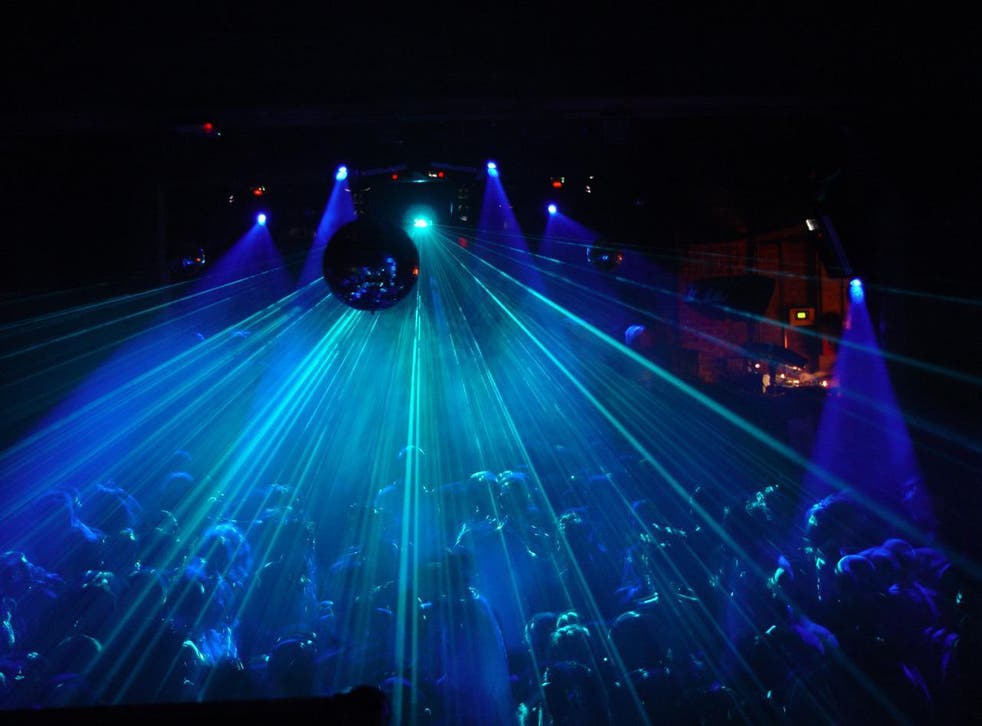 It's finally happened: the last great stalwart of British clubbing has been eliminated. Fabric – one of the most established, reputable and well-organised nightclubs in Britain – has been permanently closed after numerous attempts from Islington Council and the police finally came good. It's a decision that has baffled and outraged many. Anyone who has actually attended Fabric – and there's a lot of us, 6 million in fact – knows that the care, time and energy put into ensuring the safety of the guests is incomparable to pretty much every other nightclub in the UK. It begs the question: if we can't party at Fabric, where can we?
When people call Fabric a superclub it's not merely a reference to the millions of people that attend each year. Fabric employed around 250 people. It was an iconic venue, occupying the same space as the Berghain in Berlin. It had international acclaim; it made people flock to London, and enhanced Britain's reputation as a leader of this now-global clubbing industry that is worth billions of pounds, and which snaffles most top spots in the charts (NB Fabric cannot be held responsible for Pitbull).
It's no surprise that even a 92-year-old Polish couple made a beeline for it. Like Cadbury's or a local football team, the Fabric name held a place in many British hearts – it was a British institution that, between its record label and diverse range of clubnights, provided a one-of-a-kind, often formative experience for a huge portfolio of young people across the UK and abroad. While independent London clubs were being snuffed out for luxury flats, Fabric was an example of how it could be done.
But then, of course, there were the drugs. Looking through my photos from Fabric this morning, reliving some nostalgia to work through the outrage, I came across an old photo from 2006 - admittedly the last time I attended. In the photo, someone is wearing a D.A.R.E T-shirt – tees that were put out by a US charity that encouraged young people to "dare to resist drugs and violence". Clubbers wore it as a piss-take but it's a reminder of just how long moral panic around drugs has dogged dance music and underground culture.
But drugs don't only exist within dance clubs, and you have to ask yourself why your average yuppie members club servicing coked-up blokes doesn't enjoy the same kind of constant pursuit. Fabric even had its own in-house medical team, a team that had won praise from doctors, for being there where punters needed it. Then there's the sad irony that documents have been released suggesting the cash-strapped council looking to sell its properties "fabricated" drug issues at Fabric. What a time to be alive.
Chairman of the Night Time Industries Association speaking after the closing of Fabric
But it's just a nightclub! Who cares, right? Yet for many of us, the death of Fabric is a grave symbol, the last nail in the coffin of London nightlife, and another blow to British arts and culture as a whole – because remember, club culture is culture, proper culture that will be in history books, joining Warhol's Studio 54 and Manchester's Hacienda. Perhaps worse is the skin-crawling feeling that had Fabric been a playground for the rich and/or middle-aged, it would have shirked the long arm of the law.
So now what? There are genuinely barely a handful of places a young person, or an averagely paid person, can let loose in our nation's capital city these days. The government's hand at slowly turning London into a stale Switzerland-style playground for the rich has been effective. That's not to say that Fabric was cheap – in fact, at £8 a drink (if you're lucky) in Zone 1 London, whatever the downsides of ecstasy or sharing a gram of MDMA, it was certainly a cost-effective night out if you chose to indulge. Raving isn't a right, but when freedoms and happiness are so closely bound to wealth it has to be questioned. And it won't just be London – I hope the organisers of Warehouse Project are sleeping with one eye open.
Some good news: already motions to appeal the heinous decisions are in swing, and with the mayor pledging to help keep kids dancing, the battle might not be lost. Let's hope the dancing is allowed to go on; the council might be richer without it, but London will be culturally so much poorer.
Join our new commenting forum
Join thought-provoking conversations, follow other Independent readers and see their replies