Families, please stop barring your loved ones from organ donation - no matter how much it hurts
To block someone's last wishes is particularly sad, as when you do, you are changing a legacy they thought they were going to leave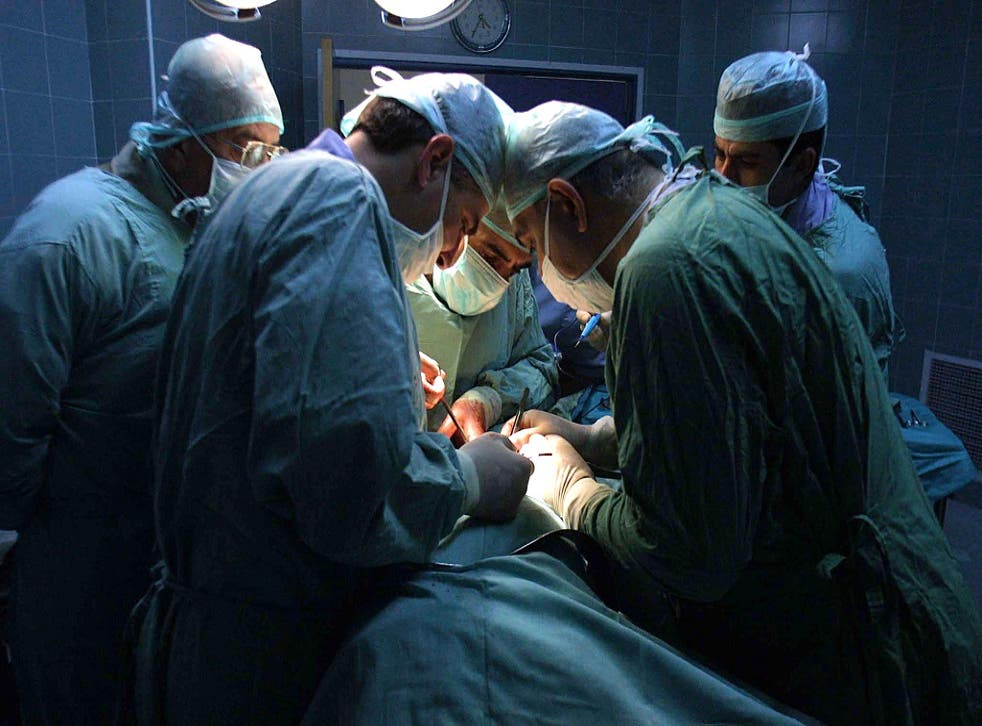 Prepare yourself for a fun start to an article; I begin with the word 'death'. Death and the finality it bestows are, understandably, not something we like to think about much. As a society we very much focus upon the 'now' and have come to herald meditation and mindfulness, means by which to extend our presence in the current moment, as the keys to living a successful life.
I am a self-confessed proponent of this movement – I (try) to meditate every (read: some) mornings and was given one of those oh so popular mindfulness colouring books for Christmas (who wasn't?).
But through this focus upon our own intense presence we are intentionally disregarding the inevitable. While we don't want to think about death, we certainly don't want to think about what might happen after it. I say 'after it' in a practical, what-will-happen-to-my-body sense, as opposed to a spiritual one. The spiritual side of things gets plenty of airtime.
Since the Welsh NHS made the organ donor list 'opt-out' as opposed to 'opt-in' back in December, some concern has arisen regarding the number of families throughout the UK who are disregarding loved ones' wishes and refusing the donation of their organs. In 2010, relatives of promised donors – people who had signed up to donate their organs while they were alive - blocked 547 transplants which could have helped or saved around 1,200 people.
As someone on the transplant list at the age of 24, I say stop right there; you know not what you do. I understand that as a topic, organ donation remains a bit morbid, squeamish and uncomfortable. I understand, it is a proverbial boogieman of the NHS lurking under the bed – it is presumed that if you don't stick your feet out from under the bed, you can merely ignore it.
But unfortunately this misunderstanding and stubborn fingers-in-ears approach is having a massively negative impact upon thousands of lives. So, organ donation – we need to talk about it.
Let's face it – there's nothing like the term 'organ harvesting' to perpetuate a culture of mystery and fear. If anything, the idea of 'harvesting' organs makes me think of aliens and War of the Worlds - neither of which fairly represent the reality of organ donation, or particularly endear anyone to the idea. When we speak of 'harvesting' organs we also tend to see this as dehumanising the individual, which is understandably a difficult idea for the family of prospective donors.
In life these people were fiercely loved individuals with sparkling personalities, and families want to remember them as just that. But allowing their kidneys or lungs to help another person survive doesn't make them any less them. If anything doesn't that make their life and lasting memory all the greater and even more worth celebrating?
To reach out a hand in death and literally give someone you've never met in life is surely one of the greatest achievements; something to top a stellar career or the monthly £5 to charity or the three triathlons you aced (still, well done). To do something so utterly unselfish and miraculous makes you no less you and your loved one no less them.
Similarly, to block someone's last wishes is particularly sad, as when you do, you are changing a legacy they thought they were going to leave. To support and allow someone to donate their organs after death is to do little more than offer them and their desires the respect they presumably commanded in life. It may be hard – but it's a supremely loving act to do so.
To put it another way, to deny them donation is also to unintentionally affect a myriad of people who you will never know and leave them slightly, and sometimes disastrously, for the worse.
I suggest that we all pause for just five minutes once in our hopefully very long and healthy lives (possibly while we're mindfully colouring that third butterfly) to really consider what our wishes would be after death. If we are more open with our families, and with ourselves, we can perhaps work toward a time when people don't languish on waiting lists for years at a time, before dying from the need of a vital organ.
Register for free to continue reading
Registration is a free and easy way to support our truly independent journalism
By registering, you will also enjoy limited access to Premium articles, exclusive newsletters, commenting, and virtual events with our leading journalists
Already have an account? sign in
Join our new commenting forum
Join thought-provoking conversations, follow other Independent readers and see their replies