Feel free to act like a martyr during Dry January - but as a teetotal person in my twenties, I won't buy it
Perhaps abstinence is, to many twentysomethings, something that really is difficult enough to merit a charitable incentive to do it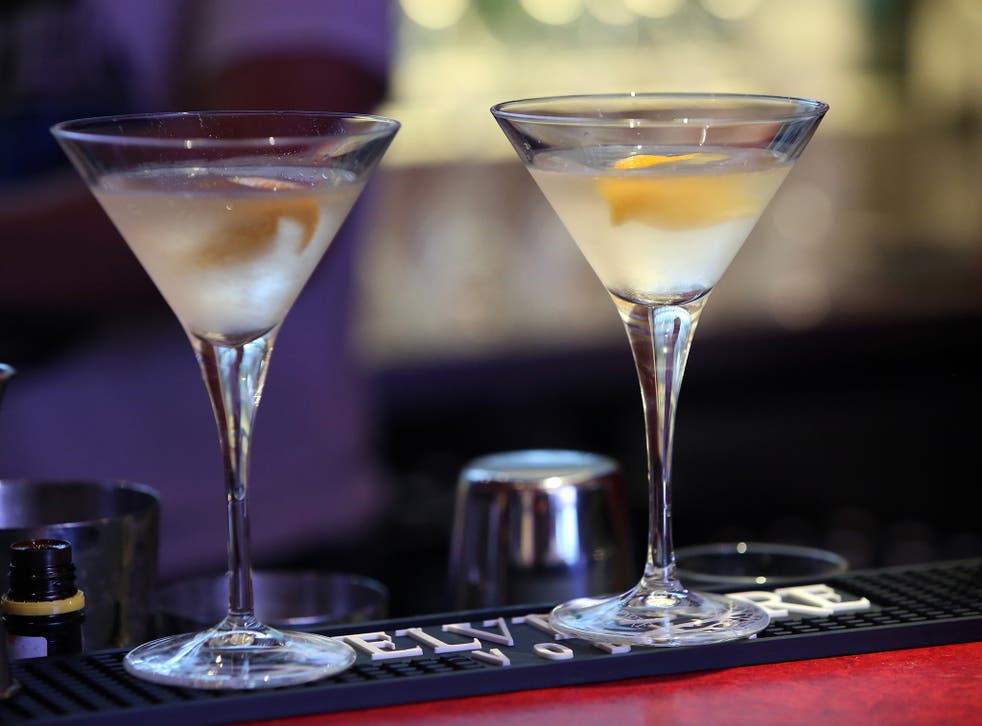 Every New Year, I find myself questioning whether abstaining from booze for 31 days is an activity worthy of fanfare and sponsorship. Cancer Research's Dryathlon encourages participants to get their friends to sponsor them not to drink, while Dry January's website states that 'those who make a public commitment to fundraise are drastically more likely to complete the whole month.'
It can't be that hard, can it? Three months ago, I decided to cut out booze completely, with none of the martyr mentality that goes along with January abstinence. I'm not a recovering alcoholic. I simply don't enjoy the feeling of being drunk, despite having liked it very much in my early twenties. I haven't curtailed my social life to facilitate being teetotal and I don't tell people I don't drink unless I'm asked; I'm happy to sip on a lemonade without announcing it.
While some friends have nodded appreciatively while muttering 'fair play' and saying they wish they had the willpower to do it, I'm mostly met with raised eyebrows, confusion, and incredulity that I actually manage not to drink. I'm an anomaly. Perhaps abstinence is, to many twentysomethings, something that really is difficult enough to merit a charitable incentive to do it.
A poll of 4000 Brits conducted in April 2015 revealed that 21 per cent of respondents aged 18-24 felt their drinking was a problem, but conversely, 47 per cent of those - classed as young professionals by the poll - felt that it was acceptable to get regularly drunk.
I asked my friends - who wanted to remain anonymous - how they really felt about teetotalers, and it was eye-opening. 'I'd think they were boring and not up for a good time. It's a lifestyle choice different to mine that I'd find hard to accept,' said one.
Other comments included 'hard work if they don't embrace the social spirit of things,' 'boring,' 'uptight control freaks,' 'my heart sinks if I'm at a dinner party and find the person next to me doesn't drink,' and my personal favourite: 'Very strange and not to be trusted.'
There was judgement from the other side of the fence, too. The few occasional and non-drinkers I asked (I had trouble finding fellow teetotallers among my friends) said that '[people] get drunk to fight depression', 'binge-drinking is trashy', and perhaps, most worryingly, 'those who drink and smoke regularly are the ones who get promotions. In a progress session with my boss he commented that I needed to be more 'social' and I know he was referring to going out drinking alcohol [with colleagues].'
Is drinking really woven so deeply into British social fabric that the choice not to do it is holding people back? It would seem that, among my friends at least, people feel compelled to do it to fit in - of the 58 people I asked via the medium of a Google survey, 24 said they 'regularly' or 'sometimes' feel societal pressure to drink.
Perhaps, then, the reason Dry January is seen as such a challenge isn't the abstinence itself, but the fear of how the abstainer will be perceived by their peers. It seems to me that negative stereotypes of both teetotallers and non-drinkers need to be quashed. I might not like to get wasted, but I like to spend time with my friends and join their conversations, and I have no issue with people drinking around me. Contrary to popular belief, I wouldn't rather be at home spiralising a cucumber and sneering at my housemates' bottles of wine.
Likewise, not all drinkers are incoherent, vomiting yobs who only drink to run away from their problems. As one of my friends said: 'Drinking or not drinking does not define a person or their life.' I'll raise a lemonade to that.
Register for free to continue reading
Registration is a free and easy way to support our truly independent journalism
By registering, you will also enjoy limited access to Premium articles, exclusive newsletters, commenting, and virtual events with our leading journalists
Already have an account? sign in
Join our new commenting forum
Join thought-provoking conversations, follow other Independent readers and see their replies