The Independent's journalism is supported by our readers. When you purchase through links on our site, we may earn commission.
Liberal feminism won't change anything – it only validates the way men behave now
The idea behind liberal feminists reclaiming certain words like 'whore' is to remove their power. But this only works if men are willing to dispose of the attitudes that cause them to think of these words in the first place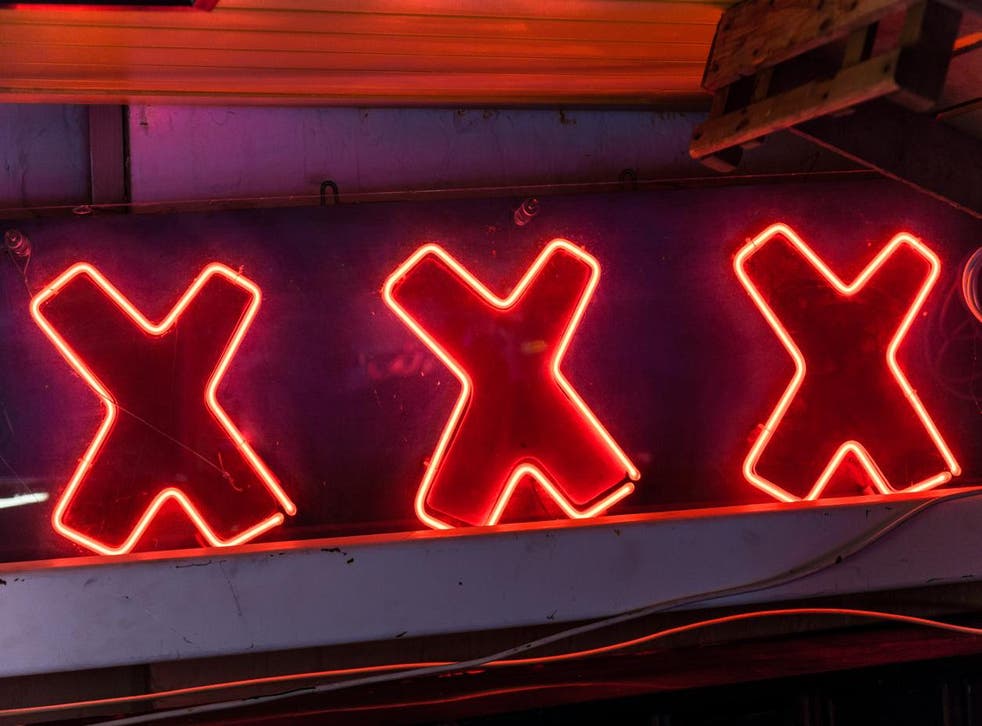 Welcome to 2018 – a world where exploitation of women and the "feminist sex wars" are increasing in parallel. Porn is more popular than ever, nude photos have become a digital currency for blackmailers and the legalisation of prostitution is a government talking point.
But how to tackle these issues? The so-called feminist sex wars – the differing approaches of feminists towards issues like porn and prostitution – have raged for decades, but in the age of the internet, sexbots and fourth-wave feminism, the debate has been pushed back into the spotlight.
Radical feminists argue that there needs to be a re-evaluation of male sexual entitlement. This means tackling the issue at root, rather than tweaking or engaging with the existing system.
An alternative to this approach is fourth-wave liberal feminism and its "woke" male allies, who believe that if certain damaging words and actions from men are "reclaimed", women will be free from the shackles of patriarchy. From "Slut Walks" to "Sex Work", there has been an attempt to neuter and take away the power from language and violence that men use to maintain dominance.
In theory, this argument is valid.
But there is one problem – men do not care. For millennia, men have used violence, physical dominance and exploited women's childbearing capacities to maintain the status quo of patriarchy, which is in effect the oldest form of class warfare. Women, as a class, are subjugated by men, as a class. Other forms of class dominance — such as racial and economic — stem from patriarchy.
So, a woman can say, "I have reclaimed the word slut – it no longer has power over me as a form of oppressive language!"
"Great," shrug us men, "You're still a slut, and we will treat you as such."
Although the idea is to remove the power of the word "slut" in this case, this only works if men are willing to dispose of the attitudes that cause them to think of the word as an insult in the first place. And this shift evidently doesn't happen. The uncomfortable truth is that liberal feminism doesn't free women from patriarchy. If anything, it binds women closer to what they are trying to escape from.
The attempt to reclaim power extends beyond language. Some feminists argue that porn and the global sex trade can be "empowering" as they allow women to have "agency" over their own bodies and they "choose" who to have sex with in exchange for cash. But these are industries controlled by men, for men.
As a result, radical feminists who oppose these industries are often accused of being "sex negative", "whorephobic" or "anti-sex", in contrast to the "sex positivity" of fourth wave feminists. These insults are as vacuous as they are unsubstantiated. Many radical feminists have dedicated their lives to helping others all over the world. Would those who oppose sweat shops be called "anti-clothes"?
It would also be remiss to not draw a link between the manufactured "sexuality" of porn and real life abuse. An average of 85,000 women are raped in England and Wales alone every year. Then, let's look at this study which shows that those who had seen pornography in the last 12 months (83 per cent) were more likely to commit rape or sexual assault than those who hadn't if they knew they could get away with it. Or this study that shows if you watch porn, you are more likely to act in a verbally or physically aggressive manner.
Processions 2018: March to celebrate 100 years of women's suffrage

Show all 10
The problem is that current attitudes amongst men are rooted in centuries of oppressive behaviour. They cannot simply be "reclaimed" by upholding or adhering to said attitudes. This only justifies the abuse we've already dished out, and will continue to dish out. We no longer have to even think about justifying why we demean women, because the leg work has been done for us. This is why men can get on board with "sex positive" feminism – we don't have to challenge our behaviour.
This is certainly not to say that women should police their sexuality because of our behaviour; quite the opposite. But when the paradigm of patriarchy is already one of sexual, physical and verbal violence and assault, of male entitlement and supremacy, what does conforming to this do to fight inequality?
Men need to be challenged through critical self-reflection. This means giving up the things we've built on the backs of women – not using our oppressive behaviour as the solution to problems we ourselves have created. We need to redistribute the privilege that we have built on oppression, not ask women to buy into it.
Register for free to continue reading
Registration is a free and easy way to support our truly independent journalism
By registering, you will also enjoy limited access to Premium articles, exclusive newsletters, commenting, and virtual events with our leading journalists
Already have an account? sign in
Register for free to continue reading
Registration is a free and easy way to support our truly independent journalism
By registering, you will also enjoy limited access to Premium articles, exclusive newsletters, commenting, and virtual events with our leading journalists
Already have an account? sign in
Join our new commenting forum
Join thought-provoking conversations, follow other Independent readers and see their replies