Feminists like me are being bullied and silenced by left-wing socialists
Julie Bindel once told me that 'to be feminist you have to be on the political left or you are anti-equality and anti-working class.' I'm sick of this mentality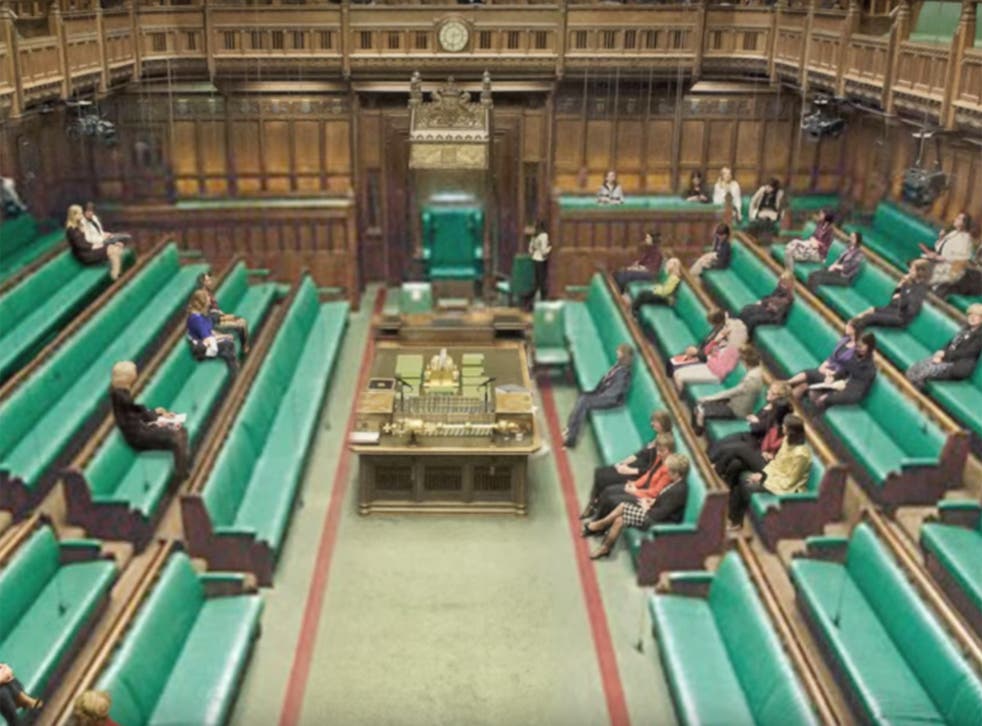 During my time at university, I joined the feminist society. No big deal, you might think - but you'd be wrong. My membership, as a centre-right self-identifying crusader for gender equality, was welcomed by one as the appearance of 'a Tory feminist #drumrollplease'. Almost immediately I was jumped on by a group of hostile members who thought that I couldn't be a real, bonafide feminist because I didn't believe aligning feminism with a social revolution and trade union discussion was the way to go.
At the time, I wrote a piece about lack of inclusion within the predominantly left-wing society, and needless to say the ensuing abuse was rather conclusive in its messaging: you're right-wing, therefore you cannot be a part of 'our' feminism. I wasn't aware that feminism had become a brand copyrighted by the Labour Party.
That's why, when Julia Hartley-Brewer wrote a piece in the Telegraph this week branding feminist 'radical' and 'silly' for opposing the Tampon Tax and asking for the government to lobby the European Union to reduce the tax to 0 per cent and re-classify it as an essential, as opposed to a luxury, I felt so angry. Brewer's depiction of feminists suggested images of far left radicals, frantically waving their bras in the air and calling for a 21st century Russian Revolution in Britain, completely ignoring the women in this country who freely voted for the Conservatives but are staunch, determined feminists. You don't have to be a leftie to believe that the tampon tax is wrong. This sort of thinking, in one of my favourite newspapers, just perpetuates the idea that conservatism means rolling your eyes at the idea of women's rights.
Many women voted for the Conservatives in the last general election, not because they are woman-hating, Cotswold-dwelling, Brexit-campaigning housewives, but because they agree with their views on education, on tax and on business. None of these affect their views on women's rights and feminism. They can still campaign for the tampon tax to be abolished, and for Ireland to legalise abortion, while agreeing that our country needs a revolution of economic and educational realisation, as opposed to a resurgence of Marxist thought.
Why is that centre-right women cannot be seen as feminists? Julie Bindel's explanation for this, which she kindly tweeted at me after I suggested that the Left and Right should work together, was as follows:
The key section of this tweet: you have to. You have to subscribe to my set of rules or you're not allowed to be part of gender equality. You cannot be a feminist unless you also believe in left wing ideals. That excludes a large amount of the female population of this country in one short sentence, while claiming ownership over feminism in general. A brilliant way to get people on board with your cause.
Women in the centre or on the right – feminists - are being bullied and silenced by the left, told to pipe down, keep their mouths shut, go away. I can agree with parts of what feminists such as Greer and Bindel say, disagree with other parts, but still respect them as fellow women fighting for a united cause: gender equality. Perhaps it's time they afforded us the same level of respect.
Register for free to continue reading
Registration is a free and easy way to support our truly independent journalism
By registering, you will also enjoy limited access to Premium articles, exclusive newsletters, commenting, and virtual events with our leading journalists
Already have an account? sign in
Register for free to continue reading
Registration is a free and easy way to support our truly independent journalism
By registering, you will also enjoy limited access to Premium articles, exclusive newsletters, commenting, and virtual events with our leading journalists
Already have an account? sign in
Join our new commenting forum
Join thought-provoking conversations, follow other Independent readers and see their replies