The Independent's journalism is supported by our readers. When you purchase through links on our site, we may earn commission.
Five things we've learned from Jeremy Corbyn in his first 100 days as leader - and what he should do next
From being called a terrorist sympathiser to having temporary tattoos made in his image, it's been quite a ride so far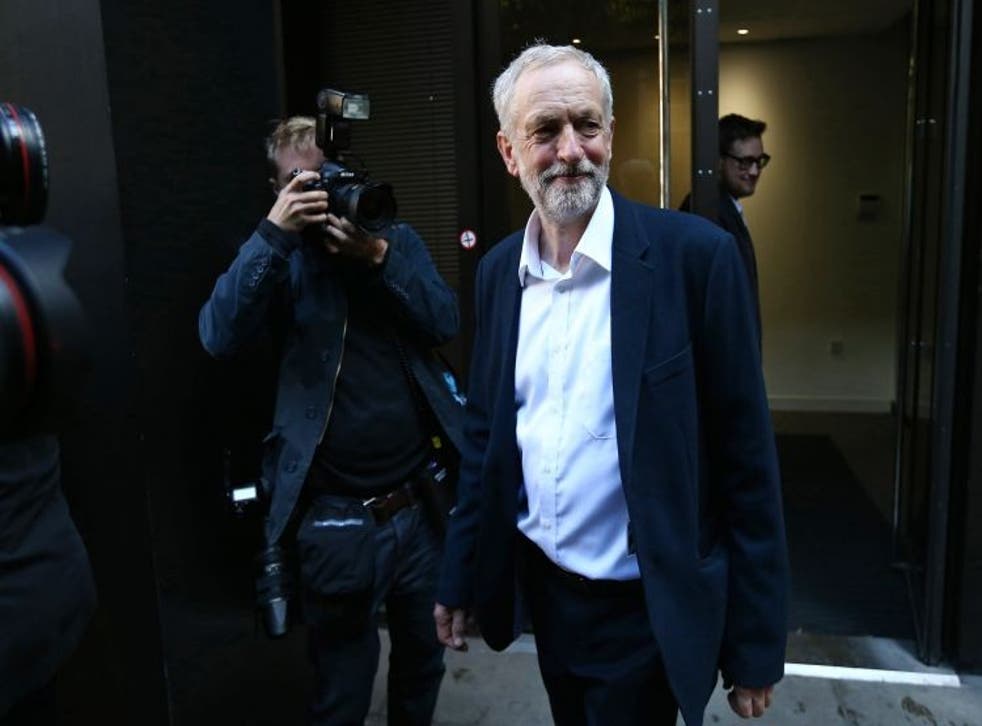 200 days ago, a veteran left-wing MP, little known outside activist circles and his own constituency, announced he would stand for the Labour leadership. A lot of people laughed. 100 days later, he became Leader of the Opposition.
Analysis of what's happened since then is hard when much of the response to his leadership, on both sides, has been utterly ridiculous. On the one hand, Cameron dubs him a terrorist sympathiser. On the other, I know otherwise very straight-laced people who are only one pack of Jez temporary tats away from finishing their shrines to him. But there are five things at least which seem pretty clear.
1. He will continue to stick to his principles
Jez has stuck to being his best self. He's not kowtowed to the Queen. He still turns up to protests. He is a proud trade unionist. He has maintained his pacifist beliefs under great pressure. He's unlikely to change his stance on Trident, which will lead to a very public spat in the party, but allowing a free vote on Syria perhaps hints that he's developing a compromising streak which could help him negotiate choppy waters.
2. He is very capable of growing and maintaining support within the party
Corbyn swept to victory with a huge mandate of nearly 60%, and support for him is growing. Labour now has nearly 400,000 members. The left-wing bubble of Twitter is bursting at the seams with love for Jez, local parties report increased engagement, Labour membership no longer raises eyebrows in leftier-than-thou circles. As long as he keeps dressing up as Santa and sticks to his stated strategy of engaging more with the grassroots, this won't change.
3. He's had decent wins which should be celebrated more
His strategy of asking "people's questions" at PMQs has had Cameron on the back foot on more than one occasion. He forced a U-turn over the British contract with Saudi Arabian prisons. Labour's strong opposition to the tax-credit cuts was responsible for Osborne rescinding them in the Autumn Statement. Labour saw an increased share of the votes in the Rochdale by-election. No other leader would achieve this in 100 days and still see his leadership questioned.
4. He and his supporters need to start taking the polarisation in the party seriously
Whether you put the infighting down to Blairites boo-hooing or not, the fact remains that the visible splits within the party are threatening Labour and its chances of future success. As Leader, Corbyn is responsible for and capable of creating and maintaining party harmony and dealing with dissent. The Rochdale by-election was won by activists from Progress to Momentum working together, and both sides need to be made to understand that future wins will only happen in similar circumstances.
5. He and the party still have a way to go if they're to win in 2020
Outside of his party, support for Corbyn is shaky at best. Labour are 8 points behind the Tories and one poll has approval ratings of his leadership at -25. Corbyn and his party need to focus, as one, on reaching new people, re-engaging those who've turned away, and on developing a solid organisational strategy. There's a long way to go yet, but for a man who's gone from a relative unknown to a novelty tree-topper in only a matter of months, it's possible.
Register for free to continue reading
Registration is a free and easy way to support our truly independent journalism
By registering, you will also enjoy limited access to Premium articles, exclusive newsletters, commenting, and virtual events with our leading journalists
Already have an account? sign in
Register for free to continue reading
Registration is a free and easy way to support our truly independent journalism
By registering, you will also enjoy limited access to Premium articles, exclusive newsletters, commenting, and virtual events with our leading journalists
Already have an account? sign in
Join our new commenting forum
Join thought-provoking conversations, follow other Independent readers and see their replies