Stop saying it doesn't matter that a football referee just came out as gay
Since Ryan Atkin came out as gay last week, the primary response has been to ask why it matters. That's easy for cisgendered heterosexual people to say; as a gay man I know how important it really is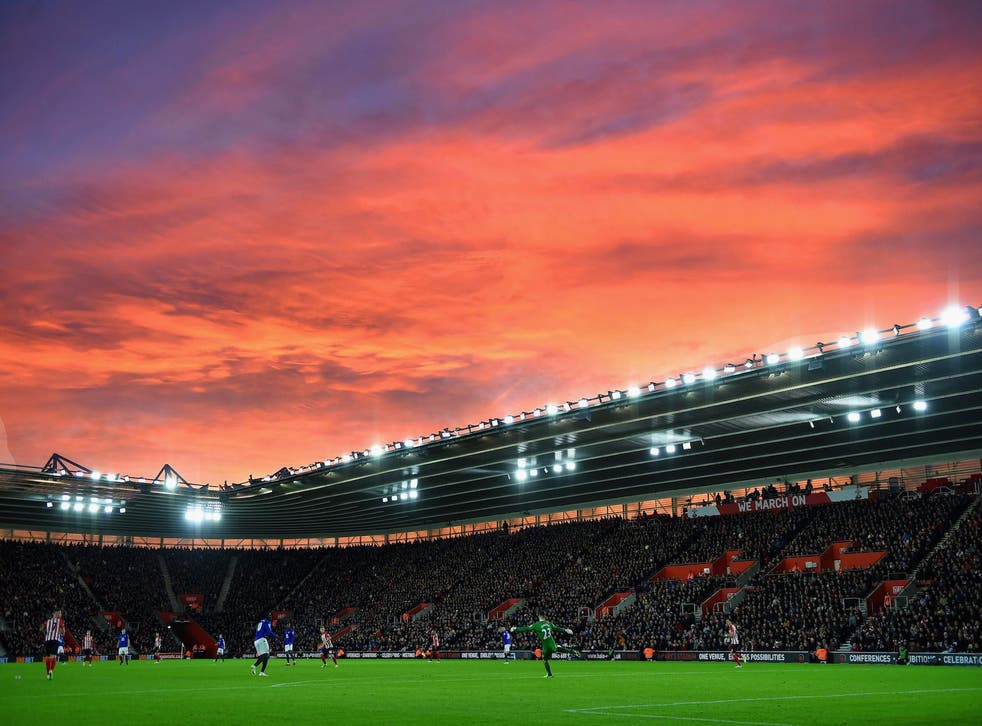 Last week in an interview with Sky Sports's Jon Holmes, the English Football League referee Ryan Atkin came out as gay, making him the first professional official in UK football to do so.
The particular bubble of social media that I live in – think liberal avocado-eating gay-heavy London-centric outraged-left Remoaners – does sometimes skew my perception a little in terms of what is happening in the news, and how people are reacting to it. It turns out that, beyond what I hesitantly would call the "LGBT community", there was quite a flaccid reaction to the news in general.
"Why is this even news?" said one person; "Can't believe this is a headline" said another. I was quite surprised by this response. I agree with the Football Association's head of refereeing Neale Barry when he says it is "an important moment" for football. To me, the relevance of this story is self-evident but I suppose if I were a cisgendered heterosexual person, it might be less so.
It's important to take a moment to acknowledge that this is completely unprecedented in the sport – it's a first. As recently highlighted by Gareth Thomas's excellent BBC documentary as part of the Gay Britannia series, homophobia is something that historically has been a huge problem in the game – not only for players but for referees, linesmen and anyone affiliated with it. At the time of writing, there are still no out gay professional footballers in the Premier League, although various agents have hinted that there are players who have not, for whatever reasons, chosen to come out yet. This is unheard of in pretty much any other industry.
Who are the most expensive footballers in the last two decades?
Then of course there is simply the powerful message that Atkin is sending out – not only that he is gay, but perhaps even more significantly that football in the UK today is in fact largely accepting of LGBT people, with only pockets of abuse and homophobic "banter".
This is pleasantly surprising. It is a new and positive message that surely deserves to be celebrated. It also means so much more when we hear it from an LGBT person with real experience in the industry, rather than from some cishet suit – however well-meaning they may be.
We shouldn't all be praising his "bravery" or anything like that, but his sexuality is a part of his identity, and he shouldn't have to hide it. Imagine for a moment a footballer who was "secretly" straight – that would be pretty ludicrous.
The homophobic minority in football have historically been (and I suppose contemporarily are) incredibly vocal – there are so many chants, "does your boyfriend know you're here" is of course one classic, and there are lots of other variations. But in reality there has been a pretty deafening silence until now – crudely put, there hasn't really been a "gay person in football" to react positively to.
The fact that this news has been met with indifference in many quarters – essentially "we really couldn't give a damn" – is somewhat heartening, as are the many positive voices coming out in support of Atkin.
The best LGBT+ honeymoon destinations

Show all 16
Football is a global sport, and reaches millions of people across the world. There is a huge opportunity here for football to step up and become an ally to LGBT people across the world – players, officials, and fans – people who in lots of cases live in countries where homosexuality is at best taboo or in the worst cases illegal.
Atkin is helping football take its next step in this area, an area where until now its support has been largely hypothetical. This is a sport which has had such a meaningful impact in the fight against racism, sexism, and other forms of discrimination already. Atkin is sending out a powerful message across the world, that football is up for the fight against homophobia too. Bring it on.
Register for free to continue reading
Registration is a free and easy way to support our truly independent journalism
By registering, you will also enjoy limited access to Premium articles, exclusive newsletters, commenting, and virtual events with our leading journalists
Already have an account? sign in
Register for free to continue reading
Registration is a free and easy way to support our truly independent journalism
By registering, you will also enjoy limited access to Premium articles, exclusive newsletters, commenting, and virtual events with our leading journalists
Already have an account? sign in
Join our new commenting forum
Join thought-provoking conversations, follow other Independent readers and see their replies