Why do we still need foreign aid? To keep us safe in a dangerous world
Today the government publishes its annual report of the Prosperity Fund so you can see how we are spending your money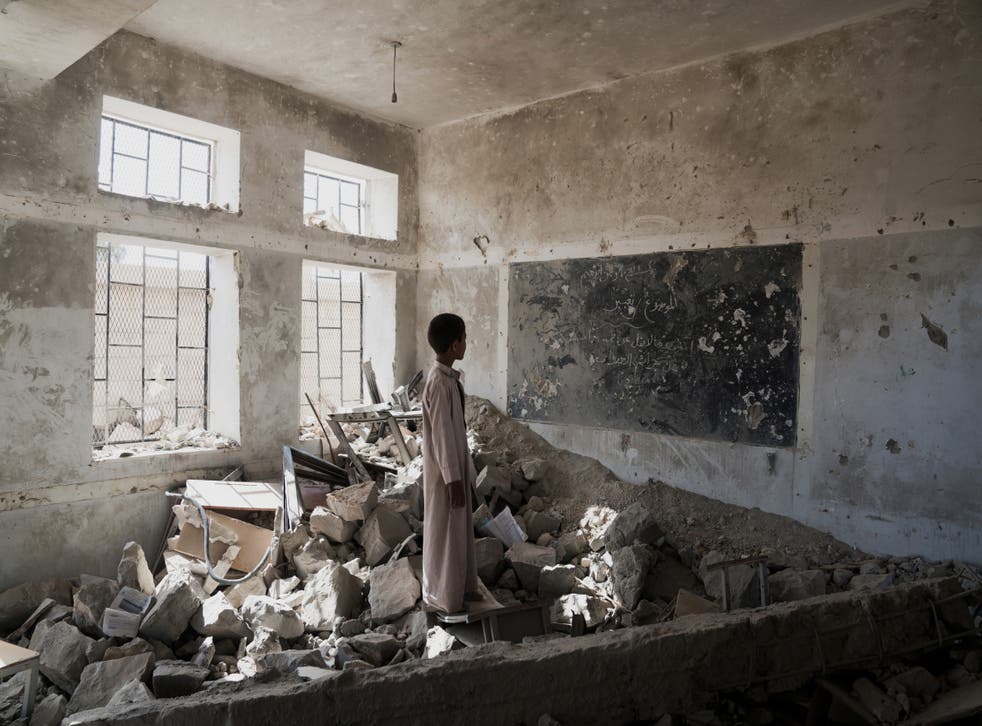 The world is facing a vast variety of threats that continue to risk human security and stability across the globe. Long-term conflict and instability in the Middle East, South Asia and Africa has led to forced migration and violent extremism, resulting in millions of people living in unspeakable situations. Two billion people are affected by instability, conflict and violence.
Elsewhere, persistent poverty, high levels of inequality, corruption and poor governance threaten stability and growth. Not only do these problems stifle development and cause endless human suffering, but they affect the UK's security and prosperity too.
It is in both our interest and that of the countries in which we work that the government plays a leading role in responding to these issues. That is why the government established the Conflict, Stability and Security Fund (CSSF) and the Prosperity Fund, both of which bring together expertise from across government departments to help directly tackle the root causes of insecurity.
However, these funds must be transparent. Taxpayers should be able to see where their money is being spent and what impact it is having.
The work of the CSSF and Prosperity Fund is guided by the National Security Council. As chair of the National Security Council Sub-Committee that oversees both funds, I am working to ensure that they are accountable and measurable against their intended objectives.
The Prosperity Fund promotes widespread economic growth that is needed in middle-income countries to lift people out of poverty. Despite recent advances, these countries – including India, Colombia and South Africa – remain home to around 60 per cent of the world's poor. The Prosperity Fund has found innovative ways to help developing countries to improve their infrastructure, skills, trade and business environments; introducing to them sustainable models of trade and growth, rather than reliance upon traditional aid.
World news in pictures

Show all 50
As part of my ambition to make the programme more transparent, we are today publishing the annual report of the Prosperity Fund. This details the innovative and systematic work being undertaken to promote prosperity, in support of some of the world's most vulnerable people, the UN Sustainable Development Goals, and, at the same time, our national security objectives.
Similar to the Prosperity Fund, the CSSF uses a combination of UK aid funding and non-aid funding, giving government greater flexibility to respond to both long-term conflicts and unforeseen crises. In practice, this has included supporting programmes to combat extremism, terrorism and serious organised crime, as well as leading on the UK response for the relief operation in the British Virgin Islands and Turks and Caicos Islands following Hurricanes Irma and Maria. Both programmes have much to be proud of.
The Prosperity Fund is working to provide countries with greater access to the finance they need for their own development and prosperity. In the Caribbean and southeast Asia, it is helping to implement pre-disaster insurance to lessen the impact on lives – and livelihoods – when disaster strikes.
In Mexico, it is enabling alternative access to financial services where currently only 37 per cent of the adult population has a formal bank account, and, in Ghana and Sierra Leone it is applying expertise from the Bank of England to help better protect their financial sectors.
The Prosperity Fund has supported anti-corruption activity, in support of the return of $321m (£249m) of stolen assets to Nigeria. This is vital to countering the disproportionate impact of corruption upon women, and the poorest in society.
Over the past three years, the CSSF has transformed the way that government responds to conflict and insecurity. It has reached more than 70 countries, providing life-changing support to millions of people.
In Iraq, the CSSF helped to rebuild essential infrastructure in areas liberated from Isis, clearing Mosul of nearly 600,000 explosive devices, and allowing 3.6 million people across the country to return home and safely access basic services. Meanwhile, in the UK, the CSSF's contribution to the global coalition has supported efforts to cripple Isis's ability to recruit, incite attacks and inspire support, making British streets safer.
The CSSF and Prosperity Fund are making lives better, both at home and abroad. Over the next year, I will continue to drive improvements in how we support global security and prosperity, and listen to the views of experts within and beyond government. I want this vital component of the aid budget to not just be spent effectively, but to continue to make this nation proud of our role in the world.
David Lidington is the chancellor of the Duchy of Lancaster and minister for the Cabinet Office
Register for free to continue reading
Registration is a free and easy way to support our truly independent journalism
By registering, you will also enjoy limited access to Premium articles, exclusive newsletters, commenting, and virtual events with our leading journalists
Already have an account? sign in
Register for free to continue reading
Registration is a free and easy way to support our truly independent journalism
By registering, you will also enjoy limited access to Premium articles, exclusive newsletters, commenting, and virtual events with our leading journalists
Already have an account? sign in
Join our new commenting forum
Join thought-provoking conversations, follow other Independent readers and see their replies