Forget Snape - in concentrating on him, we leave out one of the greatest roles Alan Rickman ever performed
Rickman transformed an "old and creepy" character into one of the most romantic I've ever seen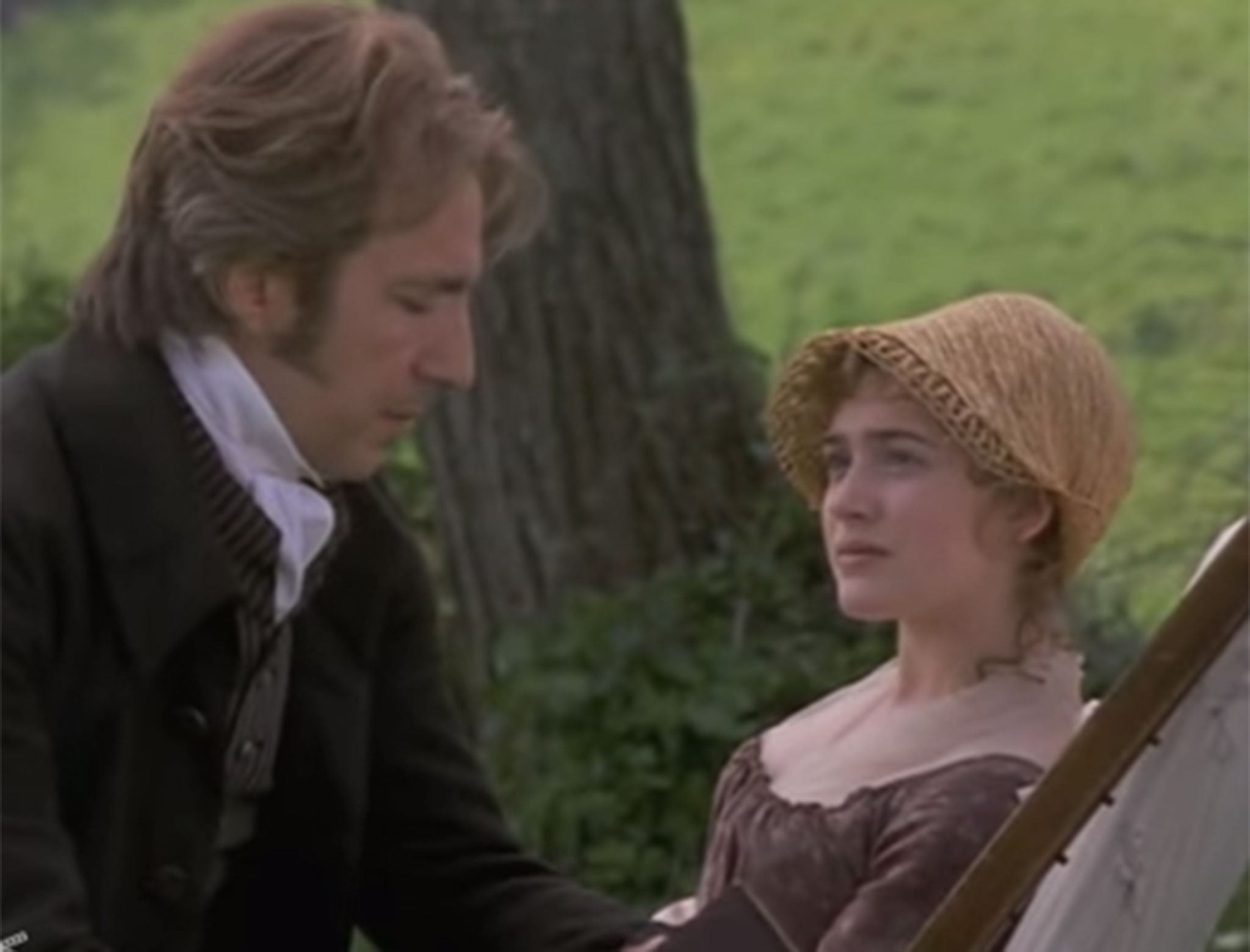 Have you taken considerable precautions to ensure you're not privy to the relentless tide of horror, gloom and turmoil that is the week's news? (Examples include losing your phone in your bed, focusing so intently on the timbre of John Humphrys' voice when listening to the Today programme that you have no idea what he's talking about and using social media exclusively to look at Instagrams of friends stroking elephants in Southeast Asia.)
Not quite? Then you'll be aware of the monumentally sad news that British actor Alan Rickman has died at the age of 69 after suffering with cancer. On Thursday, I texted a friend saying just as much and a few minutes later got a reply that simply read: 'Nooo, Snape!'
I'm just as much a fan of the actor's Hogwarts incarnation as the rest of my generation clearly is (Snape-related tributes have dominated the social media response to Rickman's death). But it isn't a Rickman sneering behind lank black locks and lingering in that deliciously lethal way over the word 'Potter' that's been hovering in my mind's eye for the past few days. For it's his role as Colonel Brandon in Emma Thompson's 1995 adaptation of Sense and Sensibility that's most memorable for me.
I enjoyed the novel, which follows the fortunes of sisters Marianne and Elinor Dashwood after their world is destabilised by their father's death, when I first read it as a teenager.
I loved Austen's wit, lively dialogue and the way her characters were easily recognisable in modern society (I privately observed that the snobby Fanny Dashwood was quite a bit like a particularly loathsome lady from church).
But Marianne's marriage to the dependable but dry Colonel Brandon left me disappointed. Surely such a fate could only be meant as her punishment for being spontaneous and imaginative – hammering home, to put it in literary terms, that sense ultimately trumps all of the fun stuff?
'He's old and creepy, she wouldn't really want to be with him,' concurred my friend Ellie, with whom I shared the contents of my bookshelf and a fierce belief that an age gap of anything more than two years between lovers (we both nursed a fondness for a boy named Lewis who was sixteen to our fourteen) was completely and irredeemably gross.
Even when I got older and studied the novel at university, my stance barely shifted. After all, one of my degree modules partly involved analysing somewhat dispiriting quotes about Brandon, such as as 'he was silent and grave' and 'although his face was not handsome his countenance was sensible'. These hardly spoke of the clandestine games of footsie while­­­ performing piano duets and surreptitiously sexual ballroom dancing just a small amount of reading between the lines reveals Marianne to desire.
But when my mum dug out a DVD of the Thompson adaptation starring Rickman, I started to view Brandon – and by dint of this, Marianne's fate – differently. There he was, being really quite cultured and exotic when he reminisces about the spices in the air in the 'East Indies'. Reading aloud passionately and intelligently, but without any of Willoughby's self-involved swagger. Smiling stoically at Mrs Jennings' clumsy attempts to marry him off. And gently chiding Elinor for wishing an encounter with the real world would wring the naivety out of her sister for good.
Perhaps this Brandon was there in Austen's text all along and I just didn't see it. Whether that's the case or not, Rickman plucked him from the page and turned a character I'd read as a boring last resort into a kind, complicated, covetable man whose sometimes dolorous exterior is a product of experience rather than temperament.
By the time the credits were rolling, Austen's novel had stopped being the cautionary tale I'd have advised young idealists to shut their eyes while reading. Instead it had become a deft and humorous reminder that sense and sensibility are equally important when it comes to love.
And, hell, once you've seen Rickman panting, rain-soaked, after carrying Marianne out of the cold, or assume that heart-hammeringly hopeless expression as she lies ill in the next room and says, 'Give me an occupation, Miss Dashwood, or I shall run mad', Brandon's a veritable reward for bad behaviour – not a punishment.
So by all means metaphorically raise your wand for Rickman - or lay a tribute at Platform 9 ¾ in London's King's Cross. But if you're planning on re-watching his films in tribute, save a space in the schedule for Sense and Sensibility. And then go back to avoiding the news before your heart can be broken by another hero.
Join our commenting forum
Join thought-provoking conversations, follow other Independent readers and see their replies