Forget Zac Goldsmith and Sadiq Khan - the London Mayoral Election isn't just about the best man for the job
Three women deserve your consideration too, and constantly referring to the next Mayor as 'he' is damaging to the elections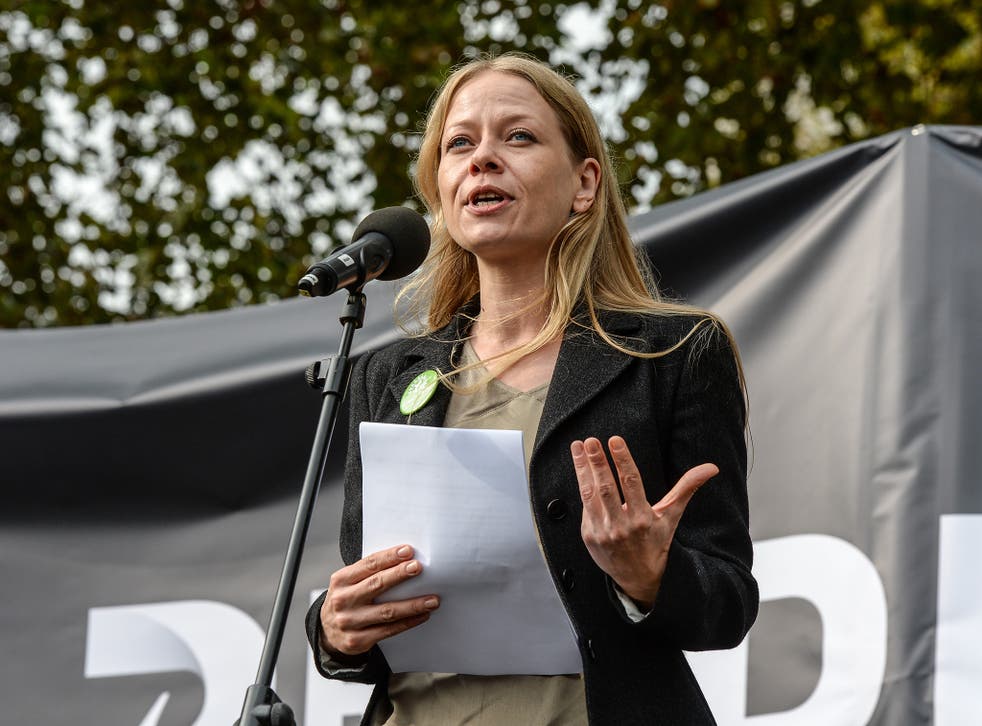 It's been a running joke of the hustings and media debates in this campaign, although not a particularly hilarious one, that interviewers and questioners often refer to the hypothetical next Mayor of London as 'he', whereupon my Lib Dem rival Caroline Pidgeon and I usually shout out in unison 'or she.'
Many journalists also persist in referring to the next Mayor as 'he'. This is not out of blatant sexism, so much as because the entire contest has been billed as a two-horse race from the outset and both those horses – the Labour and Tory candidates - are male. In fact, so far, the role of Mayor of London has been held by two men: Ken Livingstone and Boris Johnson.
This reductive assumption that the Mayor of London will be a man is damaging. It means all the good ideas female candidates are bringing to the campaign don't get properly discussed or get dismissed in advance as unlikely to happen.
When I last stood, in 2008, I was one of just two women candidates in a field of 10 (the other was Lindsey German from Left List). This time, my Lib Dem rival Caroline Pidgeon and I are usually at the top table and we are sometimes joined by Sophie Walker of the Women's Equality Party.
The three women candidates have brought some really fresh ideas to the debate. Caroline has made the daunting cost of childcare one of her main campaign themes. Sophie has focused far more attention on discrimination and violence against women than we've ever seen in a mayoral race. And I've pledged to make the Metropolitan Police much more like the community it serves by introducing strict gender balance on new recruitment.
I'm also committed to sorting out the pressing issue of housing in London. I'll empower residents to build an alternative to the big developers and helpers renters to come together to have a stronger voice in a city where their needs come second to those of Landlords. I'm the best rated candidate for renters according to Generation Rent, and Inside Housing magazine said "there was a near unanimous acceptance that Ms Berry had been the most impressive candidate" at the National Housing Federation hustings last week.
The Greens have been rated 10/10 by the Clean Air in London campaign for our comprehensive plan to clean up the filthy air that causes nearly 9,500 early deaths in our city every year. Friends of the Earth rated me 10/10 for my environmental policies. A theme is developing here, as I also scored 10/10 for my cycling policies in the Guardian Bike Blog, and Londoners on Bikes are telling their supporters to give me their first preference vote and vote Green for the Assembly too.
Sadly, these policies on the issues that Londoners care about are ignored because the next Mayor of London is a 'he'. But this contest is about more than that. It isn't about the best man for the job, it is the best person, and I'll leave it up to Londoners to decide which person has the best policies.
Sian Berry is the Green candidate for the London mayoral election 2016.
Register for free to continue reading
Registration is a free and easy way to support our truly independent journalism
By registering, you will also enjoy limited access to Premium articles, exclusive newsletters, commenting, and virtual events with our leading journalists
Already have an account? sign in
Join our new commenting forum
Join thought-provoking conversations, follow other Independent readers and see their replies