The Independent's journalism is supported by our readers. When you purchase through links on our site, we may earn commission.
comment
The killing of a French teenager was not 'random' – but the result of a profound racial bias
French people like Nahel – who was of Algerian and Moroccan ancestry – will continue to be demonised and killed, writes sociologist Crystal M. Fleming, until the country and the police become properly educated about centuries of colonial racism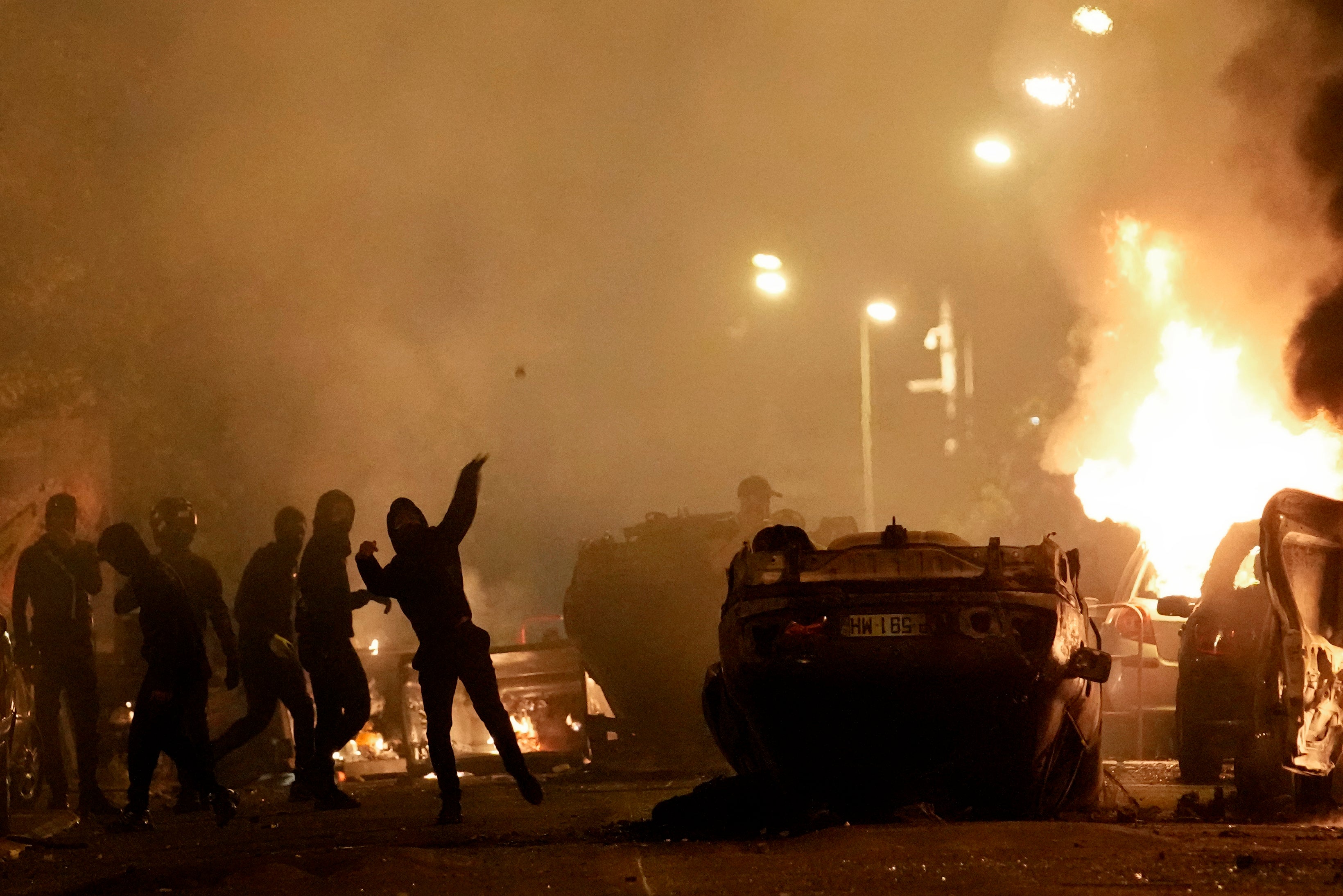 Twenty years ago, I took a University course in France called The Sociology of Youth. In a lecture on "delinquency", the white professor made a reference to immigrants. I raised my hand and asked, in French, if racism was relevant to their experiences. His response was sharp and unequivocal: "This isn't the United States. We don't have that kind of problem here." After class, a young Muslim woman from Cameroon – a former French colony – pulled me aside and said, "We do have those problems here."
Looking back on that experience, what's striking to me is not just that the white professor flatly denied the existence of racism in France – it's also the fact that the Black woman who pulled me aside didn't feel safe and authorised to speak in class.
As an African American scholar who has researched racism in France, I've become accustomed to white French people using the United States as a convenient shield for denying their own society's long history of racial oppression. Today, French politicians, intellectuals and pundits – the vast majority of whom are white – remain mired in the same denial and false claims of universalism, even as the country grapples with the brutal police killing of 17-year-old Nahel M, a French Arab youth, in the Parisian suburb of Nanterre.
Join our commenting forum
Join thought-provoking conversations, follow other Independent readers and see their replies