These food parcels will last a week, no problem – but only if your child is a millipede
Chartwells is paid thirty pounds for each 'food delivery', which turns out to consist of the sort of stuff that was dropped behind a cupboard in 1996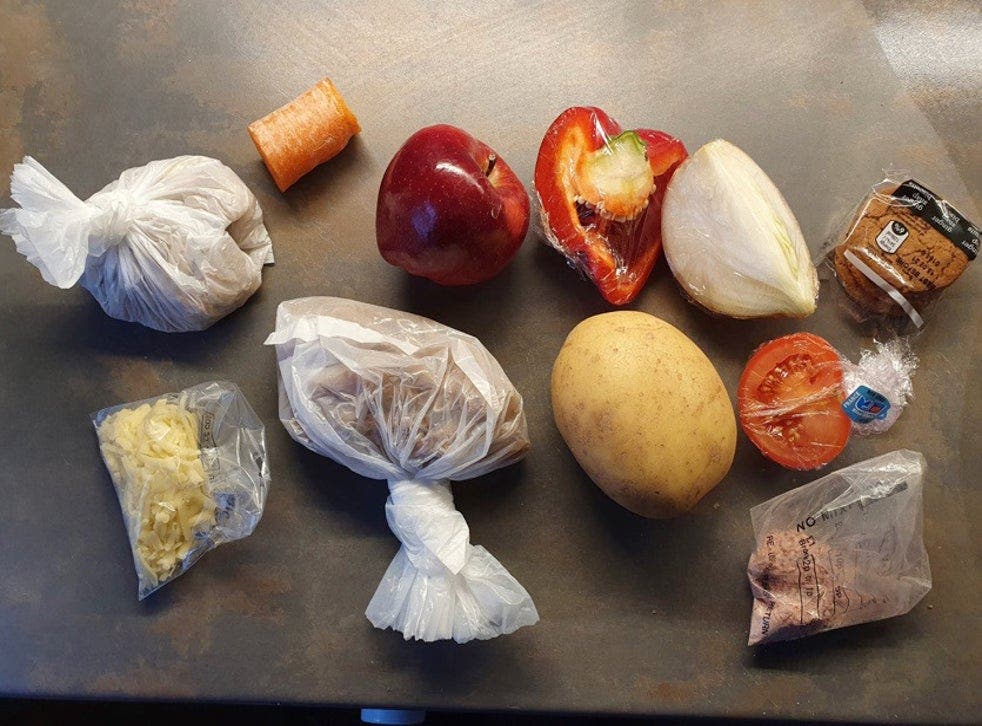 Instead of moaning, we must be positive. That's why we should celebrate Chartwells, the company that saw a million hungry kids, and instead of whining, thought, "We can make a fortune out of delivering shitty parcels of barely any food to them."
They get paid thirty pounds for each "food delivery", which turns out to consist of the sort of stuff that was dropped behind a cupboard in 1996. The food parcel is supposed to last a week, which it might do if your child is a millipede.
For each of these parcels, they're paid thirty pounds by the government. This is more than most people ever spend on a meal in a restaurant, so maybe some of the satsumas have golden tickets in them, like in Charlie's Chocolate Factory, which entitles the child to a day travelling in space.
Or perhaps the sort of food they're providing is fashionable and we haven't realised. Maybe there are chic Chartwells "All You Can Eat" buffets, where everyone gasps, "It was WONDERFUL. For only thirty pounds a head you get a stick of cucumber AND a Malteser."
Maybe they run a chain of restaurants that have received glowing reviews in the Daily Telegraph that go, "Chartwells' latest establishment blends the urban frills of a tin of baked beans, with the rustic peasant aroma of a pear that's gone to mush. The slice of processed cheese provides a saucy supplement that sparkles on the palate, and the packet of sweets that have stuck together will linger long after you've managed to prise them off your teeth. The atmosphere is cosily homely, in that you have to take it away in a paper bag and eat the edible bits at home."
There should be a "Masterchef Special", in which contestants have to copy a Chartwells thirty pound meal. They'll all stand nervously awaiting an inspection from Gregg Wallace, as he says, "Oh dear dear, this banana's almost solid. Where are the black bits? What's it doing in there? And THREE soft bendy carrots, that's enough for the whole of Bristol."
The story of these school meals is exactly the freedom we're proud of in this country, the freedom to decide for yourself what something is worth that you've been paid for. Chartwells should expand, and set up car showrooms, where you pay twenty thousand pounds for a car, and they send you a parcel with a wooden go-kart and four bruised apples for wheels.
One feature of the parcels is they each contain two potatoes, which are not only nutritious but help with the child's education. If there were seven potatoes to last a week, it would be simple to calculate: the child could gorge on a potato a day. But two potatoes means the child has to stimulate the brain to work out they have a little less than 30 per cent of a potato each day.
It's also handy for teaching kids about history, as the rations provide a practical example of what it was like to live during winter in the seventh century, or as a prisoner of the Japanese army during the Second World War.
Chartwells turns out to have a sister company, called Chartwells Independent, that provides school meals for fee-paying schools. If you look carefully you can spot a subtle difference with these meals, as they state proudly they contain "a selection of canapés, coconut, lemongrass and banana leaf wrapped salmon and bouillabaisse".
We should be thankful Chartwells makes a distinction like this, because working class kids have different stomachs to public school kids. In the same way you can't give chocolate cake to a dog, you must be very careful not to let a child at a state school swallow anything fresh. Their stomachs can't take it and rumble, "Do what, banana leaf wrapped salmon, leave it aht you're 'aving a laugh", and turn the canapés to nitric acid. And I lost count of the number of times when I was a kid, when one of my mates had to take a week off school because of bouillabaisse poisoning.
This all amounts to a marvellous achievement by the government. All round the country, millions of people contribute to food banks, deliver food, and fetch shopping for people stuck indoors, with no wish for any personal gain. So for the Conservatives to find a company they could hand the contract to – the only people in the country, it seems, who see food parcels for hungry kids as a means of making a profit by taking public money – took dedication at a time when they're already busy with making a bollocks of the virus.
The scheme to provide meals at all only happened because Marcus Rashford humiliated them into doing it. Matt Hancock was asked if he regretted voting against the food package originally, and answered he was "glad" they were now providing food packages. So he was asked again several times if that meant he regretted voting against the food packages, and he said several times he was glad they were now providing food packages.
So the proper way to behave is to do the opposite of what you think is right, until a footballer forces you to do the thing you're glad about. Tomorrow I might go up my street smashing everyone's windows. When Harry Kane issues a statement saying, "don't smash everyone's windows", I'll stop doing it, and say I'm very pleased with my clever decision.
Chartwells made £17.2m last year. Paul Walsh, chairman of Chartwells until December, gave money to the Conservatives and supported David Cameron. Dominic Blakemore, chief executive of Compass, which owns Chartwells, was paid £1.2m, such a vast fortune it's enough to buy a packet of crisps and a grapefruit.
Register for free to continue reading
Registration is a free and easy way to support our truly independent journalism
By registering, you will also enjoy limited access to Premium articles, exclusive newsletters, commenting, and virtual events with our leading journalists
Already have an account? sign in
Register for free to continue reading
Registration is a free and easy way to support our truly independent journalism
By registering, you will also enjoy limited access to Premium articles, exclusive newsletters, commenting, and virtual events with our leading journalists
Already have an account? sign in
Join our new commenting forum
Join thought-provoking conversations, follow other Independent readers and see their replies