Freedom of Information: It is more vital than ever that public bodies face independent scrutiny
National security anxieties have given succour to those who would empower the state to snoop into our lives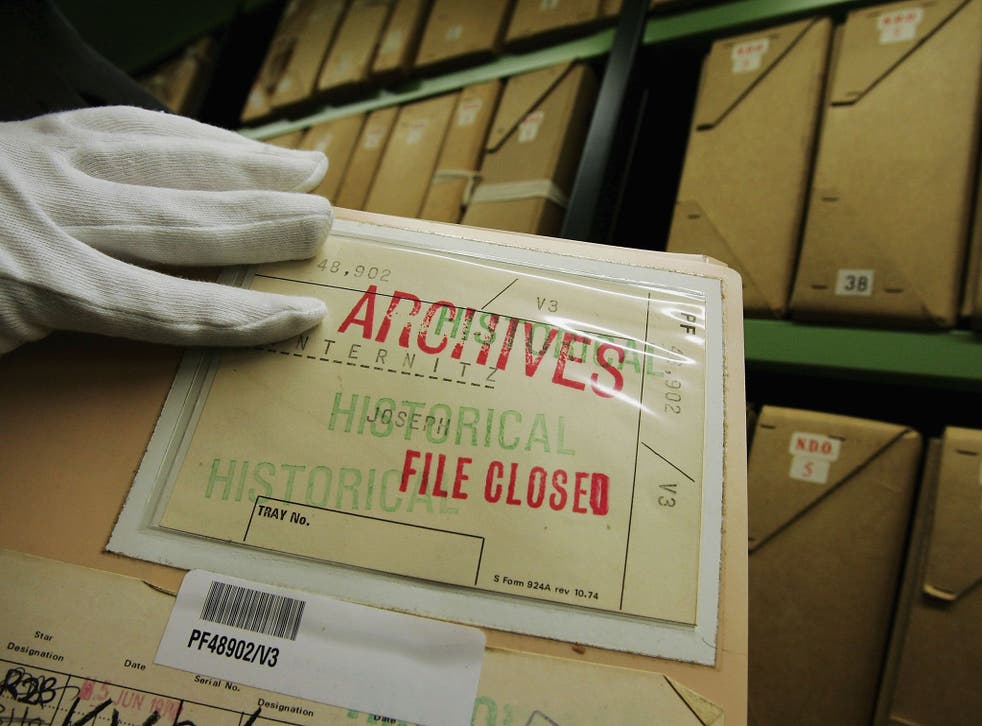 Legislation to enshrine in law the idea that citizens have a right to know how public authorities operate was hard won in this country. The Freedom of Information (FOI) Act was passed in 2000, more than two centuries after Sweden's more open-minded politicians had taken the plunge. Less than 20 years on and it is clear the UK's current administration wishes to take a hammer to FOI: Scandinavian-style transparency be damned.
Representatives of the human rights organisation Liberty, the Society of Editors, and the Campaign for Freedom of Information have appeared before a commission set up by the Government last year to "consider new restrictions to the Act" – a chilling remit if ever there was one. The evidence they gave should highlight just how outrageous it would be if curbs to FOI were to be introduced. If anything, it is already too limited in its provisions.
The case against FOI has two main planks. First is cost, with public authorities said to be disproportionately burdened by responding to requests for information, some vexatious, made under the Act. Second, the Act is alleged to have had the effect of discouraging legitimate debate among policy-makers and advisers, who are ever-fearful that their discussions will become public in years to come.
As to the economic toll of the legislation, it was pointed out to the commission that the cost of FOI is a fifth that of running the Government's public relations service – a nice line which demonstrates that truth is cheaper than propaganda.
The question of whether public officials are too worried by the prospect of exposure to engage in full, on-the-record conversations with colleagues is more nuanced. Yet it isn't clear precisely what kind of exchanges are not being had as a result of FOI-inspired trepidation. And while good governance requires that officials can communicate frankly with one another, it seems like a reasonable rule of thumb that if their ideas or advice would outrage the public, then that is precisely the type of information we should know about.
Another theme beloved of political opponents of the FOI Act is that it has become simply a means by which journalists "fish" for stories. It is an oddity that this is regarded as inherently a bad thing, but of course it has to be remembered that FOI was vital to the exposure by the media of the MPs' expenses scandal – not to mention a raft of other matters that were self-evidently in the public interest.
Giving evidence to the commission last week, the National Police Chiefs Council noted that only a third of FOI requests it receives are from journalists. The Government's narrative that new restrictions are a means of curbing unjustified journalistic activity is unsustainable: fresh constraints would be an assault on the ability of all citizens to hold the powerful to account.
In recent months, anxieties about national security have given succour to those who would empower state agencies to snoop more deeply into our lives. In this climate it is more vital that the power wielded by public bodies is open to proper scrutiny – or we may come to see a horrifyingly inverted scenario in which the only agency with free access to information is the government itself and the information it wants is ours.
Register for free to continue reading
Registration is a free and easy way to support our truly independent journalism
By registering, you will also enjoy limited access to Premium articles, exclusive newsletters, commenting, and virtual events with our leading journalists
Already have an account? sign in
Register for free to continue reading
Registration is a free and easy way to support our truly independent journalism
By registering, you will also enjoy limited access to Premium articles, exclusive newsletters, commenting, and virtual events with our leading journalists
Already have an account? sign in
Join our new commenting forum
Join thought-provoking conversations, follow other Independent readers and see their replies