There's one good thing about Brexit that has been overlooked – the end of the dreaded foreign exchange trip
Manon needed to have her phone full of photographs of fluttering Union flags, double decker buses, crowds, the Mother of Parliaments and Nelson by the time she returned to France. 'Give her some fish and chips,' I said as they left, sounding like the CEO of Visit Britain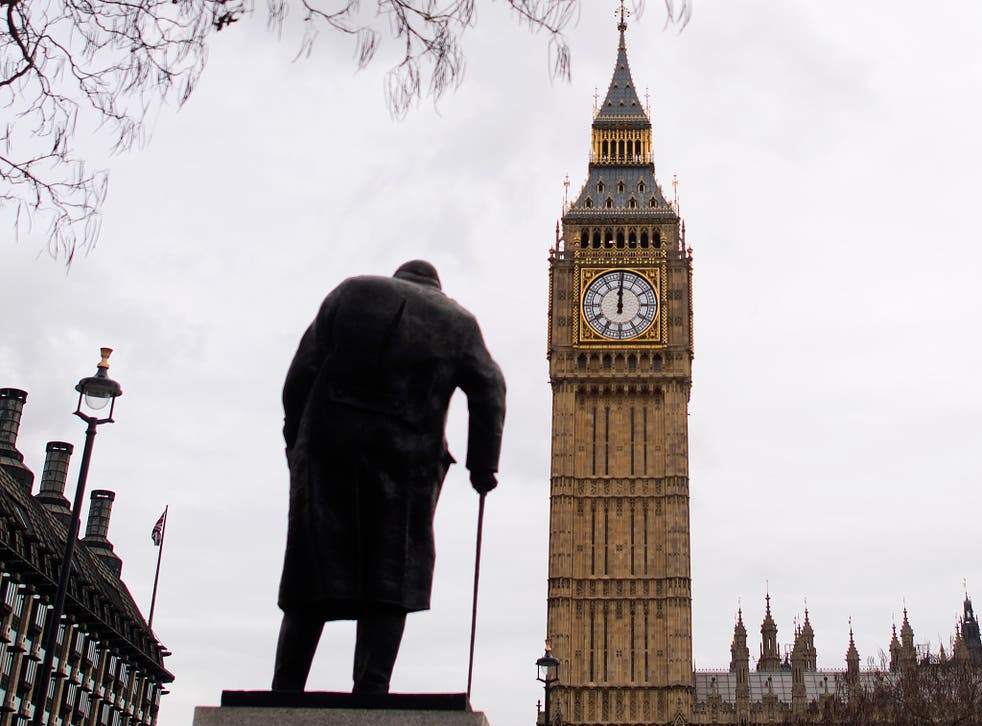 One good thing about Brexit is that it might mean the end of the dreaded French Exchange week, which is without question the most torturous moment of a teenager's life. My own long week consisted chiefly of hiding from a bickering family in a bedroom in Vanves (an utterly unremarkable Parisian suburb), watching the town clock strike the quarter hour, and crying.
Hence why I rather feel for 14-year-old Manon, who is currently staying chez nous. Manon doesn't appear tearful, thank God, but she is totally mute. Does she like London, Weetabix, the family dog, Katy Perry? Who knows? All interrogation is met with the same shy smile.
My rusty French is apparently interdit, so conversation is limited.
UK news in pictures

Show all 50
The only thing to do is to enter into a subtle contest against supposed prejudices of your country which might be held by the polite étrangère. Hence, I knock out bread for Manon every morning. Because the French look down on British baking, don't they? Ha! I think as I produce my own beautiful loaves. Does she like them? No idea.
We go into town on a double decker bus. Top deck, of course. No weedy euro bendy buses here. Is she impressed? I haven't the foggiest.
My daughter Honey had to take her out for the day on her own. "We'll go to Westfield" she announced.
The hell you will, I thought. I am not letting Manon think that all we have in London to boast of is John Lewis. I like John Lewis as much as any other member of the bourgeoisie but can you imagine the conversations avec la maman de Manon? "Ooh la la, all they had was a big shop with lots of teapots in it." No, I instructed her, drawing her a map of the sights. You will take this and go into the centre of London. It's interesting how fast the map descended into a sort of postcard version of the Eurovision Song Contest; our capital is better than yours, essentially.
Give Manon my Oyster card. You are to take her to St Paul's. Less stained glass than Notre Dame but, ahem, bigger. The Millennium bridge, Tate Modern. Gawp at the Turbine Hall. Then onto a boat, quick spin down the Thames (much grander than the Seine) off at Tate Britain. Into TB, quietly pointing out the free admission, have a quick look at Ophelia (yes Manon, Britain has some decent artists) and thence in a black cab to Buckingham Palace for the Changing of the Guard. Check out some marching around, then down the Mall to see Nelson (sorry about that Manon) and then into the National Gallery for a bit of Da Vinci, Vermeer and Seurat. It was a bit like an arty version of the Spice Girls movie.
Marine Le Pen: Britain is 'already reaping all the benefits' of Brexit
"She'd much prefer Westfield," whined my daughter. I don't care, I said. I am not having this person return to the Pas de Calais and say she didn't see Big Ben. A republican friend suggested she ought to go to the Law Courts to see Common Law in action, but I gave that idea short shrift. No, Manon needs to have her phone full of photographs of fluttering Union flags, double decker buses, crowds, the Mother of Parliaments and Nelson. "Give her some fish and chips," I said as they left, sounding like the CEO of Visit Britain.
In the end, it was very satisfactory. They managed to miss the Changing of the Guard by four minutes, but while standing outside Buckingham Palace they saw the monarch driving in. They actually saw The Queen. "She looked at us and we nearly fell over," said Honey. Well, you can't do that in Paris, can you? And what a day for a French teenager and a British teenager to choose. It was the day when our Head of State had notified her assent to the European Union (Notification of Withdrawal) Act. Grimly ironic, non?
Join our new commenting forum
Join thought-provoking conversations, follow other Independent readers and see their replies