Gang culture is ignored because there are no votes in it
The issue has rarely been high on the agenda of political leaders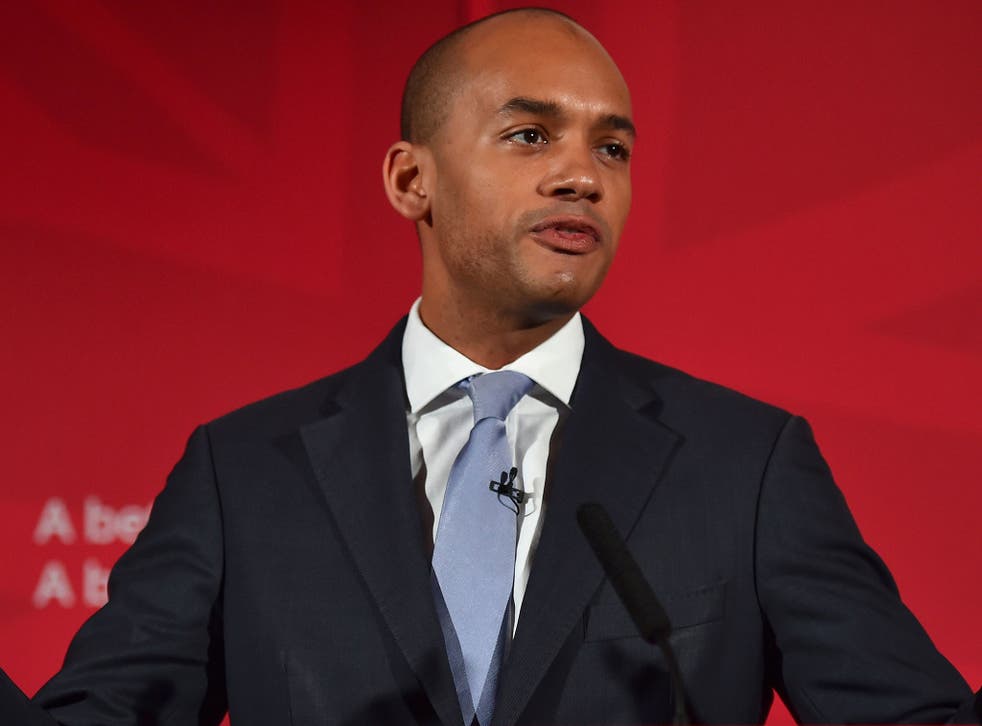 Growing up as a teenager in south London, gang violence became a way of life for Jovan Young.
"I was stabbed a few times, I fractured my skull, I saw many friends murdered. But then I started to take things seriously and grow up," he said. He found a route out of the cycle of brutality and retribution, going on to enjoy outstanding success as a professional boxer.
For filmmaker Duro Oye, running with gangs helped him make the money which his impoverished mother could only dream about. "I had big eyes. I wanted more than my family could give me," he admitted.
They were among several young adults who visited Westminster to spell out to MPs both the allure and the extreme risks of youth violence hidden from most of the public.
A complex mixture of circumstances and motivations leads children as young as seven or eight to become seduced by gang life, the politicians were told. Many are drawn into the world because of the lack of positive role-models to compete with the promises of gang top dogs with their power and wealth. The pull of gang life is reinforced by films and music glamorising violence, according to experts.
Some gang members use it as a form of protection against groups from other areas and can see no alternative to violence for resolving their differences.
Others are attracted by apparently rich rewards – children aged 13 can earn £50 a day by transporting drugs – when their families are desperately scrambling to make ends meet.
Chuka Ummuna, the former shadow Business Secretary, believes the problem is worsening, pointing to the killing of 17 young people in London last year, compared with 11 in 2014, and to figures suggesting numbers of violent attacks have risen 13 per cent in three years. The Home Office also appears to accept the phenomenon is spreading out of inner cities, announcing that it is targeting help on combating gangs in such unexpected places as Harrow, High Wycombe and Hastings.
However, the issue has rarely been high on the agenda of political leaders, with critics arguing that there would be emergency government action if middle class neighbourhoods routinely suffered such levels of violence.
Critics claim the lack of commitment over the issue is underlined by the planned scrapping of a government scheme, bringing together police, academics and former gang members to advise councils on youth violence.
Mr Umunna said: "It's a damning indictment… that increasingly our society is becoming immune to what is happening on our doorsteps and is ignoring the issues and putting a whole generation of young people into a corner and saying that's what happens with those kind of young people from those kind of areas."
He believes the time has come to establish a cross-party parliamentary commission to tackle the causes rather the symptoms of the problem.
"Too often the debate is on clamping down, zero tolerance, banging them up, when actually it's harder to focus on how we prevent them doing it in the first place," he said.
The government believes the best approach is for local communities to find their own solutions to gang violence instead of having them imposed from above.
But Tottenham's Labour MP, David Lammy said he would probably give the government's latest anti-gang strategy a C-grade if it had been submitted by a GCSE student.
Register for free to continue reading
Registration is a free and easy way to support our truly independent journalism
By registering, you will also enjoy limited access to Premium articles, exclusive newsletters, commenting, and virtual events with our leading journalists
Already have an account? sign in
Register for free to continue reading
Registration is a free and easy way to support our truly independent journalism
By registering, you will also enjoy limited access to Premium articles, exclusive newsletters, commenting, and virtual events with our leading journalists
Already have an account? sign in
Join our new commenting forum
Join thought-provoking conversations, follow other Independent readers and see their replies