The real reason Theresa May had to appoint Gavin Williamson was because of how high risk every other option was
You can imagine that the more she thought about moving Williamson to the MoD, the better an idea it seemed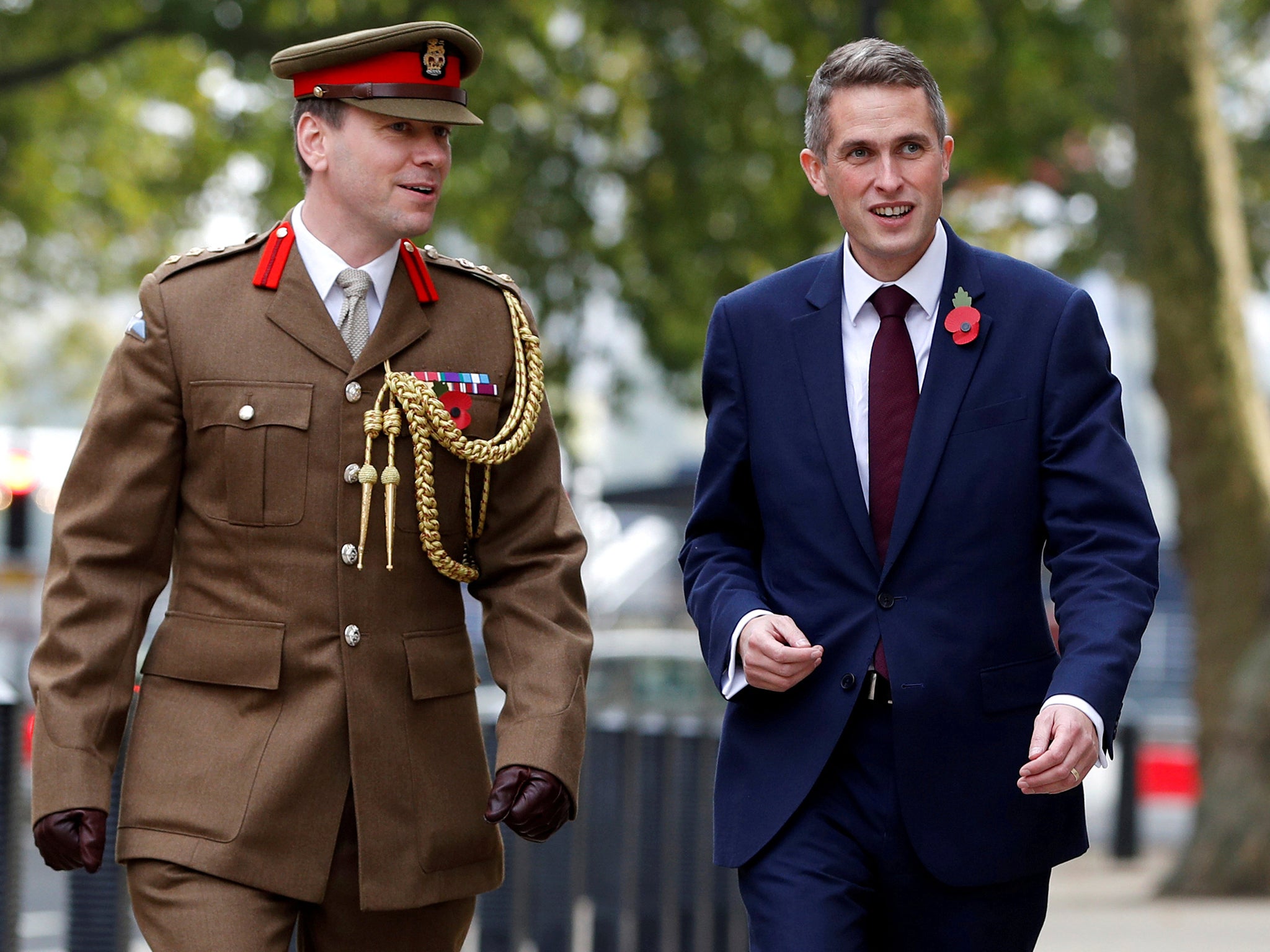 The promotion of the Chief Whip, Gavin Williamson, to succeed Sir Michael Fallon at the Ministry of Defence was unexpected. The name of this relatively young (41-year-old), career-minded and tarantula-keeping MP was not anywhere near the list, let alone actually in the frame, of those circulating after Sir Michael's resignation. But he meets a number of crucial requirements.
His appointment does not require any wider Cabinet reshuffle, only a replacement as chief whip. Preserving what passes for stability at the top of government was clearly a priority for Theresa May, not least because we are only three weeks away from the Budget and the Brexit talks with the EU appear to be approaching a critical stage.
A second prerequisite was that the new Defence Secretary should on no account have the sort of skeletons in his closet that cost Sir Michael his job. With Parliament in uproar about every degree of unacceptable sexual behaviour (from wandering hands to rape allegations), and Sir Michael having given as a particular reason for his resignation the example a defence secretary needed to set for the troops, whoever replaced him had to be risk-free on this score.
As Chief Whip, Williamson probably comes as close to fitting that particular bill as is possible, with the added bonus that he knows what skeletons may lurk elsewhere. Plus, as a Remainer, he preserves the existing balance in the Cabinet – and this was a third requirement – his loyalty to the Prime Minister is proven.
That his promotion was not universally welcomed by MPs – some regarding him as too inexperienced, especially in the defence domain, to fill one of the great offices of state, others wary of his bruising techniques as chief whip – is unlikely to worry May very much. Indeed, you can imagine that the more she thought about moving Williamson to the MoD, the better an idea it seemed.
But the decision to retain so far as possible the status quo, so far as possible not to rock the boat, is typical for Theresa May and betrays her double weakness. She may have shown admirable resilience and fortitude over the years, but imaginative decision-making has never been her forte. What is more, her miscalculation in calling the election has left her and her Government politically even more vulnerable than they were.
A far more interesting, even far-sighted, decision might have been for her to use Sir Michael's precipitate departure as the opportunity for the sort of reshuffle that was mooted after the election – but shelved after the Conservatives' lost their majority. David Davis – a former SAS man – could have been shifted to defence from the Department for Exit from the EU (and his position as chief Brexit negotiator), to be replaced by Boris Johnson, with instructions to reap what he sowed.
Who is new Defence Secretary Gavin Williamson?
Rory Stewart, joint minister of state at the Department for International Development and at the Foreign Office, might then have stepped up to be Foreign Secretary – though his furious response to reports that he features on one or other of the lists being passed around Westminster may, however unjustly, have hindered any move for him at present. Philip Hammond could have been left as Chancellor of the Exchequer at least until after the Budget, or longer.
Neither the decisions May has made, nor the decisions she might have made, mean that Sir Michael's resignation is not a loss for her. Every Prime Minister – and May perhaps more than most – needs someone who can be reliably sent out to bat for the Government. Margaret Thatcher had Willie Whitelaw; Tony Blair had Peter Mandelson – people who can speak fluently on the media without making mistakes or giving hostages to fortune.
Sir Michael fulfilled this function for Theresa May, often straying far from his brief for defence. When you heard that he was the interviewee on the key 0810 slot on the BBC Today Programme, you knew, first, that the Government thought it was in trouble, and second, that by saying not very much many times over with supreme confidence, Sir Michael would probably contain the damage. This requires a particular gift, but also practice. It is unlikely that Gavin Williamson will be able to fill that spokesperson role. Finding a substitute will not be easy.
It is also said that Sir Michael liked, and was well liked by, the armed services and successfully represented their interests at the top of government, especially at the Treasury. Certainly, he seems to have warmed the rather cool relations that David Cameron had for much of his time in office, and scraped small increases in defence spending. Whether this makes him an accomplished defence secretary, or even the defence secretary that the UK needs as it broaches its departure from the European Union, however, is a different question.
Over the three and a half years that he occupied this post, Sir Michael Fallon came across as a very traditional, very status quo sort of defence secretary. On his watch, the UK showed zero agility on either of the two closest conflict zones. It stuck to an untenable position on Syria, refusing to countenance any solution that did not entail the removal of Bashar al-Assad, way after the balance of forces had changed and even Washington had shifted its stance.
On Ukraine, the UK remained on the sidelines. As defence secretary, Sir Michael offered enthusiastic support for hardline anti-Russia statements from Nato – far from all of which were accurate – and made a big song and dance about dispatching a small contingent of troops to the Baltic States, supposedly to shore up endangered allies, even as Europe's southern borders remained wide open.
In the Middle East, the UK made great efforts to maintain its alliance with Saudi Arabia – and the arms sales that went with it – playing down the desperate plight of Yemen which was a by-product of this policy. The centenary of the Balfour Declaration has produced no new thinking on Israel-Palestine, while the transatlantic alliance remains the cornerstone of UK defence policy, with scant regard, or so it seems, for developments in post-election Washington.
On the home front, Sir Michael Fallon seems to have made minimal progress in reducing waste in defence procurement or thinning the top brass. There have been suggestions, too, of shortcomings in discipline, with last year's failed Trident missile launch off the United States, and a recent sex and drugs scandal on board a nuclear submarine. Maybe such lapses are not new – maybe it is just that they are now more difficult to keep quiet. But it would be hard to assess Sir Michael Fallon's tenure at defence as an unqualified success, except in so far as the show was kept reasonably reliably on the road.
What has not happened, and was not probably not going to happen, given the now ex-defence secretary's traditional approach, was the slightest hint of any new thinking in response to the changes that Brexit will bring. If, as seems likely, the post-Brexit EU starts to develop its own defence arrangements and the US revises its priorities, it will not be enough for the UK simply to repeat its allegiance to Nato for ever.
Nor, unfortunately, because of her own disposition and the political weakness of her Government, is new thinking on defence something Theresa May will be inclined to undertake. Over to you, Mr Williamson.
Join our commenting forum
Join thought-provoking conversations, follow other Independent readers and see their replies