The Independent's journalism is supported by our readers. When you purchase through links on our site, we may earn commission.
I worked for Gay Star News – the anti-trans lobby's celebration of its closure is sickening
Trans people have lost an important ally in the media, and while it remains to be seen whether these people did in fact have something to do with its downfall, the gleeful responses to its demise point to a wider issue in society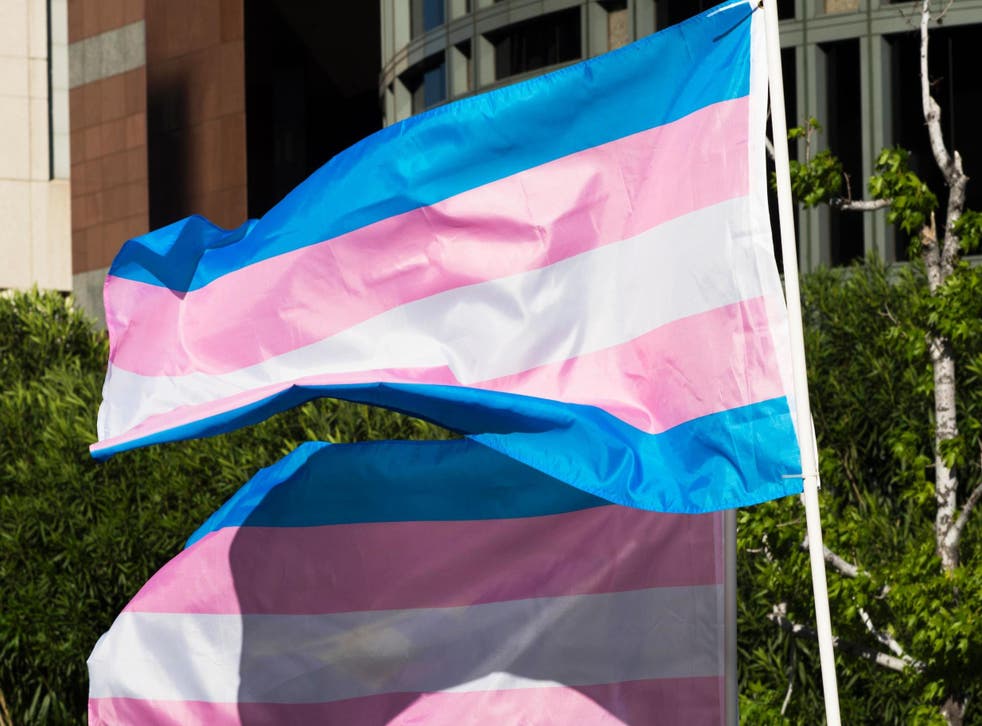 I lost my job this week in the most dramatic fashion.
Our company directors told us on Monday the business had no money, they could not pay our wages and would soon go into insolvency.
Understandably, this sent a shockwave through the staff who not only began to worry about how they would cover their rent or even pay for food that month. But we were also devastated at the thought of not being able to work on issues we are all passionate about.
You see, until this week we were journalists at Gay Star News (GSN), one of the world's most read LGBT+ news websites. In our work we often reported on stories not covered by other media and brought attention to the violence and discrimination LGBT+ people face all over the world.
"We have wanted to tell your stories and make the world a brighter, better place for LGBTI+ people," said GSN founders Tris Reid-Smith and Scott Nunn in an open letter explaining the downfall of their company.
Top 25 LGBT moments in pop culture since Stonewall

Show all 25
GSN's financial demise will not only leave about 20 unemployed, but also a massive chasm in community media.
People around the world reacted with shock to GSN's closure, thanking the editorial team for their work.
But not everybody felt sad about the news. Some even took to social media to rejoice in our downfall.
"GSN has repeatedly called women Terfs [transgender exclusionary radical feminists] and transphobes for trying to protect our rights, including lesbians who protested Lesbian [sic] erasure at [London] Pride 2018. It's always going to be a cause for celebration when one of these odious little enterprises closes," anti-trans campaigner Posie Parker told me.
Notorious political commentator Robbie Travers even claimed to have played a part in GSN's closure.
"I won't reveal the mystery behind the magic, but I can make your donor base disappear if you are badly behaved. *Poof.* It's gone," Travers said.
Reid-Smith told me it was too early to tell if Travers' claims were true.
Both Travers and Parker claimed to dislike GSN because of our support of the trans community. Or as Travers put it: "It fancied itself as the Torquemada of Transgender Orthodoxy. Like any inquisition, the inquisitors eventually found itself burning on their own pyre".
They and their followers accused us of being "women-haters" and "lesbophobic" because we did not agree with people who held anti-trans views.
It should be noted that not all lesbians are anti-trans or feel erased by trans women. In fact, the "L with the T" campaign of lesbians supporting trans people has become a worldwide phenomenon.
Just months before our closure, GSN launched our She/They section to celebrate women's and femme-identifying people's stories. But even before She/They, more than 50 per cent of our content this year related to women and, for the first time in our history, women made up more than 50 per cent of our readership. That's an absolutely huge feat for a publication once perceived to be for gay men only.
But Parker was not convinced by these statistics.
"I suspect even if those figures existed many heterosexual males call themselves women and even lesbians these days,' she told me.
Which of course doesn't make any sense.
The anti-trans brigade claim to be defending women and lesbian's rights, which is funny considering how many leading the pitchforked mob identify as straight and/or are cisgender men. Check out Father Ted creator Graham Linehan's Twitter feed, for example.
Their celebration over GSN's closure shows their transphobia has nothing to do with concern for lesbians. If they did, they would be more concerned about the loss of such an important media outlet.
But this is not about whether GSN was a woman-hating publication (it wasn't), but rather the disturbing trend of unbalanced anti-trans sentiment in the UK, fuelled in part by the mainstream media.
Trans advocates have accused major UK publications of biased, uneducated reporting. They argue mainstream media is more interested click-bait rather than the facts.
One charity which has been the target of much of the UK media's attention is Mermaids. It provides support to young trans and gender diverse people.
Despite having the backing of Prince Harry it regularly comes under fire from anti-trans commentators and UK media. Everytime an anti-trans story goes live, Mermaids sees "a significant spike in" calls to its helpline.
That's a disturbing trend considering trans people have some of the worst mental health outcomes in the LGBT+ community. More than 48 per cent of trans people have attempted suicide, with 84 per cent having considered it according to UK LGBT+ charity Stonewall.
As recently as this week Mermaids took The Guardian to task for a piece about "trans lobby pressure" that did not include any trans voices.
Independent Minds Events: get involved in the news agenda
"We are doing our best to call for open and straightforward discussion on gender issues from all sides because we believe in open, frank, sensible conversation," said a Mermaids spokesperson.
The ongoing "debate" about trans people's right to existence detracts greatly from the more pressing issues the community needs addressed. That includes reducing the two-year waitlist at the NHS' only gender identity clinic for young people. Delays in accessing the right medical support increases the risk of mental health issues.
Posie and Travers claim to fight for free speech as a means of justifying their dangerous rhetoric. But clearly that courtesy is not extended to anyone who disagrees with them.
Trans people have lost an important ally in Gay Star News and it remains to be seen whether the anti-trans lobby did in fact have something to do with its downfall.
Even if they did not, with fewer outlets around to call them and mainstream media out and actually present the real facts about the trans community, I really worry what impact their unchecked vitriol will have on an already incredibly vulnerable community.
Register for free to continue reading
Registration is a free and easy way to support our truly independent journalism
By registering, you will also enjoy limited access to Premium articles, exclusive newsletters, commenting, and virtual events with our leading journalists
Already have an account? sign in
Register for free to continue reading
Registration is a free and easy way to support our truly independent journalism
By registering, you will also enjoy limited access to Premium articles, exclusive newsletters, commenting, and virtual events with our leading journalists
Already have an account? sign in
Join our new commenting forum
Join thought-provoking conversations, follow other Independent readers and see their replies