Despite the predictable uproar, changes to GCSEs were the right thing to do
Although superficially convenient, sticking to alphabetic grades would have been more confusing for students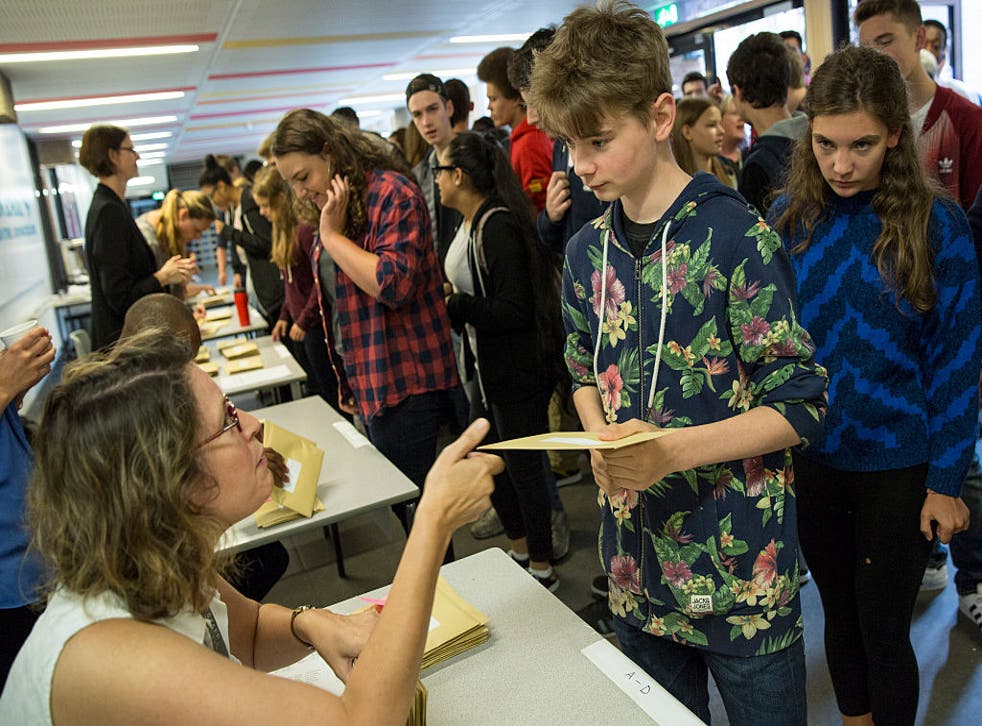 I can sympathise with students and parents who will find themselves this week a bit baffled when they open their GCSE results slips to find that, for English and mathematics, the grades run from 9 down to 1, whilst for everything else, it is A* to G.
They will not be alone in their puzzlement: the Institute of Directors has suggested their members may find the new grading system "nonsensical" and therefore struggle to employ, or perhaps even refuse to interview, students holding the new English and Maths GCSE grades. Hopefully their human resources departments will quickly come to grips with the new system.
All those concerned with school-leaving qualifications, and students in particular, are owed an explanation as to why this new system has come about.
Could You Answer This GCSE Maths Question
The answer is to do with the changes to GCSEs that were initially announced over seven years ago, but are only now seeing their first results. These reforms, initiated by the Coalition government, drew on international evidence to identify deficiencies in both the curriculum and the qualifications being used in secondary (and, indeed, primary) schools in England.
Changes to the GCSE under New Labour permitted students to sit the qualification in bite-sized chunks, offered multiple opportunities to retake the same exam, and provided for substantial portions of the course to be graded on the basis of project work called "controlled assessment" which was both supervised and graded by class teachers.
This was far from ideal: breaking a two-year course into smaller units distorted the teaching of the GCSE, making subjects less coherent; re-sits, and preparations for them, ate up valuable teaching time and reduced the need for students to memorise material over the long term; and evidence suggests that controlled assessment was habitually marked too generously. Students' learning suffered because of these changes.
At the same time, it had become clear that the actual content of the various GCSE courses was not as comprehensive as in other comparable educational jurisdictions. In mathematics, for example, young people in Asia were capable of doing far more complex calculations than their British peers. This, combined with the changes to the structure of the courses, raised the spectre of "grade inflation", where subjects either are – or appear to be – easier to succeed in with each passing year.
This is a raw deal for young people, since even if it is just an appearance, it devalues the outcome of their hard work and makes it harder to provide useful careers guidance on the basis of their grades.
A reform project was therefore begun to change the content and the composition of the exams. New, more demanding syllabuses were produced, and controlled assessment was eliminated. English and maths changed this year, other subjects including history, geography and all three sciences follow next year.
Theoretically, it is possible all this could have been done without changing the actual symbols of the grades, sticking with the alphabetic marking familiar to generations of students. However, although superficially convenient, this would have been more confusing. These new exams are harder – this should not disadvantage students in seeking employment or further study, as the pass mark for going on to college is a Grade 4, which is equivalent to the old C-grade.
But because one of the aims of the new system is to provide more differentiation amongst those who pass a GCSE, there are now five more grades above this (Grades 5, 6, 7, 8 and 9) rather than three (B, A, A*) as in the old system. Keeping the same lettering system would have required either A** and A*** to be created, or making E the passing grade, which would have been more confusing, and actually less comparable with the older system.
Whatever the initial discomforts, these will disappear with time, but what will remain is a robust qualification. This helps those students receiving the new GCSEs: it is a better badge of what they have achieved, and therefore a more useful guide to what they might need or want to do next. But it also helps every student in the school system, because these new qualifications are forcing the whole curriculum to be both richer and more rigorous. That is a good thing for all our young people.
John Blake is head of education and social reform at the think tank Policy Exchange, before which he was a state-school history teacher for 10 years
Register for free to continue reading
Registration is a free and easy way to support our truly independent journalism
By registering, you will also enjoy limited access to Premium articles, exclusive newsletters, commenting, and virtual events with our leading journalists
Already have an account? sign in
Join our new commenting forum
Join thought-provoking conversations, follow other Independent readers and see their replies