The Independent's journalism is supported by our readers. When you purchase through links on our site, we may earn commission.
Women mostly work well below their levels of competence, and it won't change until more men work part time
Well-qualified men continue to work mainly in full-time positions, and these are the ones who shape what we understand by career progression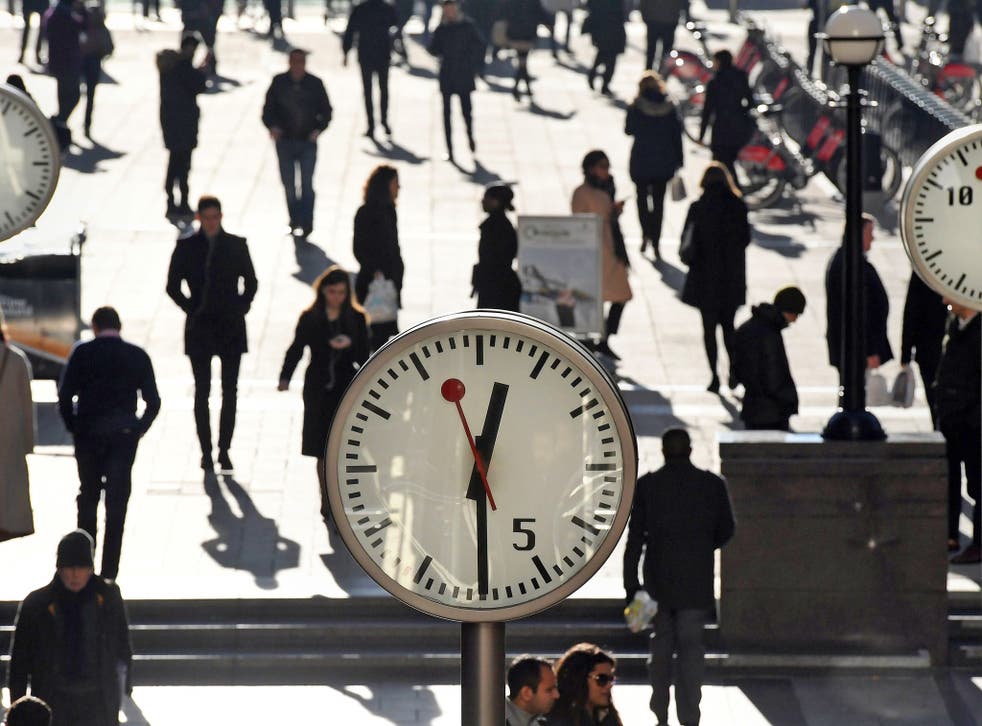 The recent obligation on companies with more than 250 employees to report on their gender pay gaps has vigorously refreshed the debate on equality at work. Anyone can click on www.gov.uk/government/news/uk-gender-pay-gap and, within seconds, access a range of data showing what the gaps are in their own organisation and how these compare with others. The comparisons might be with others working in the same sector, or with the workforce more generally.
This openness must be good, for business as well as society. But information alone doesn't guarantee progress. Just because women can point to precise figures on how far they lag behind doesn't mean that the gap will close quickly.
Combatting discrimination and enabling women to gain promotions are crucial. But in my view we need to swing the camera round and ask instead how far men will change their patterns of work. Rather than looking only at removing barriers to women we should think how we can change our images of career progression for all. This will only happen when serious numbers of well-qualified men depart from the conventional pattern of full-time continuous employment.
As an "AGM activist" for ShareAction, I have attended a number of company AGMs – mainly in the finance sector, where the gender pay gap is often over 40 per cent – to ask what steps they are taking to promote greater gender equality. Flexible working is usually high up the list. Quite often the company spokesperson will link this need to women with young children, as if this is the only reason why anyone would need or want to work flexibly.
Often parental leave features too, and some companies are quite proud of their fathers who take time off to be with their babies. But when I ask how many men in career positions opt for flexible working who are not very recent fathers, the numbers are tiny. It's still very much the case that to keep going up the ladder – the image is of a rigid, vertical structure – you have to stay signed up on a full-time basis.
This matters for two reasons. Flexible working is relevant not only to the child-rearing period of people's lives, but to their whole careers. Pay gaps increase hugely in the older age groups. By far the biggest gaps are for those aged 40 and over. We should look at careers and pay in the context of a whole working life.
Secondly, for those working full time, the overall pay gap is about 10 per cent. But when you add part-timers into the mix, the gap doubles to near 20 per cent. Since women dominate the part-time labour force, this is a key difference. If part-timers are left out of the equation, the gap will not close.
The 13 highest-paying jobs with less than 40 hours per week

Show all 13
You might say, rightly, that this must be changing, with the gig economy and its fragmentation of work patterns. It is indeed. Many more men are now working part time. But these are on the whole men with fewer qualifications – which is why the gender pay gap is actually negative for part-timers, i.e. women part-timers earn more than their male counterparts. Well-qualified men continue to work mainly in full-time positions, and these are the ones who shape what we understand by career progression.
The pressure is on because women now outperform men so clearly in education. They acquire better qualifications at all levels and in almost every subject – but it still doesn't pay off for them in the workplace as much as it should, in theory and in equity terms. This is the paradox at the heart of what I call the Paula Principle: most women work below their level of competence. (It is the mirror image of the well-known Peter Principle – 50 years old this year – which said that "every employee tends to rise to his level of incompetence".) Women's rising levels of competence are still under-recognised and under-rewarded.
Some organisations are inching towards change in their working arrangements. They do this for good commercial reasons: if you believe that your staff are your most important resource, you need to find, and keep, the best – at all levels. But progress has been very slow, and if they don't broaden the lens to include thinking about how male career patterns need to change, then significant steps to gender equality will take decades rather than years.
Tom Schuller is the author of The Paula Principle: how women lose out at work – and what should be done about it
Register for free to continue reading
Registration is a free and easy way to support our truly independent journalism
By registering, you will also enjoy limited access to Premium articles, exclusive newsletters, commenting, and virtual events with our leading journalists
Already have an account? sign in
Register for free to continue reading
Registration is a free and easy way to support our truly independent journalism
By registering, you will also enjoy limited access to Premium articles, exclusive newsletters, commenting, and virtual events with our leading journalists
Already have an account? sign in
Join our new commenting forum
Join thought-provoking conversations, follow other Independent readers and see their replies