Gender pay gap reporting isn't failing, it's showing us just how deep-seated inequality really is
The government needs to go further and set clearer targets for change, and actively engage with strategies to improve women's access to better paid careers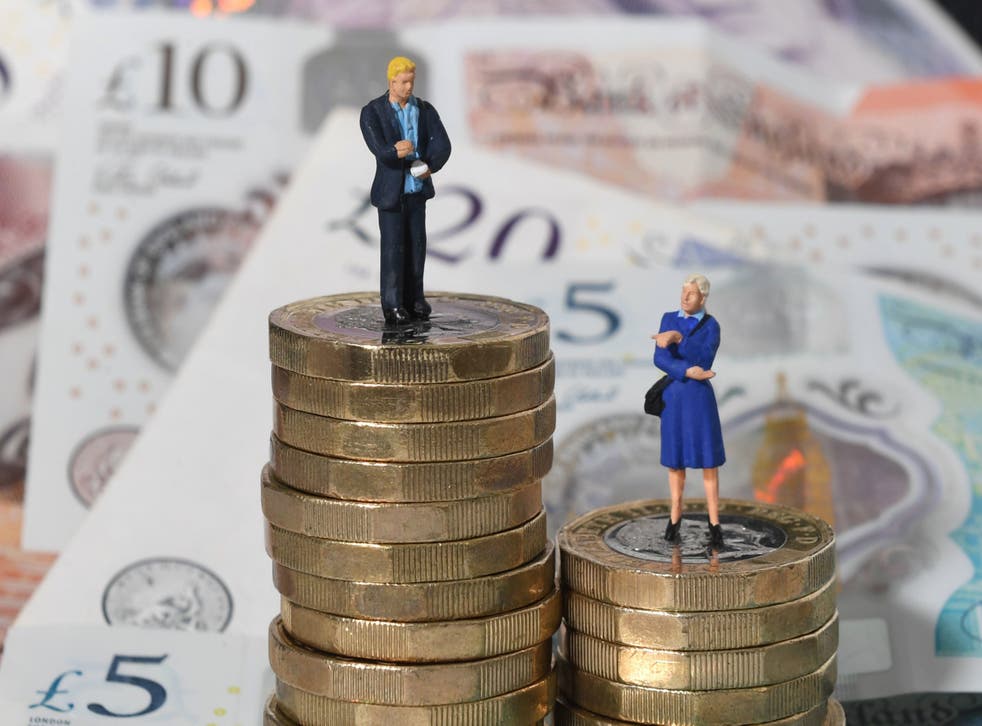 Midnight sees the deadline for gender pay reporting by our largest businesses. To coincide with this a "free market" think tank, the Institute of Economic Affairs (IEA), has published a report criticising many aspects of gender pay reporting. While they are right that the government's gender pay reporting system isn't perfect, they are wrong to say that it hasn't been an important step forward in securing fairer pay.
The IEA criticises the gender pay reports for not breaking the figures down by full and part time workers. It says that because women are more likely to work part time than men, and because part time work tends to attract lower hourly pay, "the results are almost guaranteed to show that men earn more".
It would certainly be useful to see this information, because what it actually flags up is one of the ways that indirect gender-discrimination sneaks into pay systems. Far from a failing of the pay gap reporting, this is exactly what it is supposed to show.
The IEA criticises the lack of like-for-like comparisons by role type and educational background. Again, we need this data too. But from my experience in the male-dominated science, engineering and technology workforce as part of the Prospect trade union, I know that too many employers use "It's not our fault; there are too few women in our discipline" to excuse their inexcusable gender pay issues. In reality, research employers needs to look much harder at their target audience, their job adverts and their working culture.
Women's march 2019 – global protest in pictures

Show all 30
Similarly, the gender pay gap report of a household-name technology company is among many that cite a shortage of female computer science graduates to justify the lack of women in their upper pay ranges. Yet their job adverts look for applicants with any science or engineering degree. They could try shopping around biology and chemistry graduates instead, where there are plenty of women with the numeracy, the analytical, and the problem-solving skills they're looking for.
The IEA also states that stats look bad for "companies that have hired large numbers of female staff into roles in lower pay quartiles", suggesting that this incentivises employers to hire fewer junior women. This is an idea that has been pretty thoroughly unpacked by organisations like the Institution of Engineering and Technology and Institute of Physics in studies of the "leaky pipeline" in STEM professions.
The problem here is not that employers do not hire enough women into junior positions. The problem is that they don't recruit a corresponding number of women into senior roles, and a disproportionate number of those junior women do not progress into more senior roles within the organisation. Yes, that creates an intensification of the stratification of gender pay but it is not, as the IEA claims, misleading; it's exactly what the gender pay gap reports ought to be showing up.
So as a union, what are we doing about this?
Support free-thinking journalism and attend Independent events
Well, we stand up for our members directly when they are directly discriminated against. For example, we recently won a case on behalf of our member Olwen Renowden who was overlooked for promotion at the ONS because she was a woman. We negotiate organisation-wide agreements to move to fundamentally fairer pay systems. We did this at the Met Office where some workers, including some men, ended up with a £7,000 pay bump purely as the result of a more equitable pay policy. We also campaign holistically for workplaces that nurture gender equity throughout their hierarchies.
Stronger unions across the workforce would undoubtedly help to close the gender pay gap, but it will need action from government too. We would like to see them improve the requirements for reporting, for example by making more data available by grade. The government should also set clearer targets for change, and actively engage with strategies to improve women's access to better paid careers. It should also provide much more money to the Equalities and Human Rights Commission to challenge misreporting.
So while gender pay gap reporting isn't perfect, to make progress we must resist the argument that is isn't worth doing at all. The reports as they stand help us diagnose the problem, but with more information, and a commitment from all sides to improvement, they could also help provide a solution.
Sue Ferns is senior deputy general secretary of Prospect
Join our new commenting forum
Join thought-provoking conversations, follow other Independent readers and see their replies