I lost my Redcar seat thanks to Jeremy Corbyn and I'm furious
For every time Brexit was raised on the doorsteps, the leadership was raised four more, says Anna Turley
Friday 13 December 2019 18:47 GMT
Comments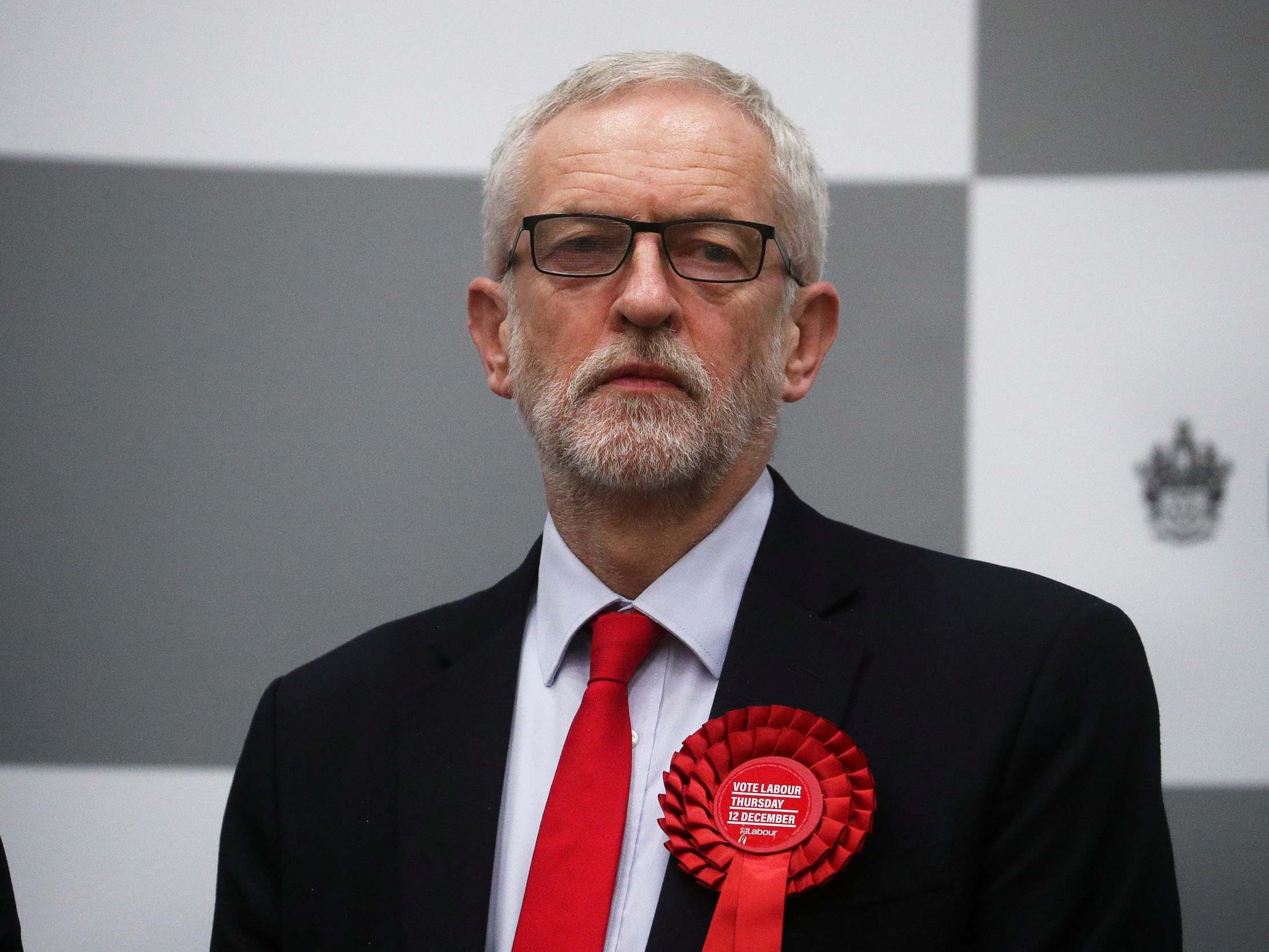 "Bring it on!" When I heard these words from the Labour leader at the prospect of this election, my heart sank. The sense of hubris coming from the shadow cabinet was excruciating when I knew from my weekly door-knocking just how frustrated and angry the public were at the paralysis in politics, and how low Labour had sunk in their estimation.
Earlier this year, Labour lost control of all five councils it controlled in the Tees Valley: Redcar, Hartlepool, Stockton, Darlington and Middlesbrough. It was an historic wipe-out, and a warning.
We ignored that warning in the unquestioning belief that everyone hates the Tories as much as we do, and went boldly out to the public for a general election. To do so just after the October Brexit deadline had been missed, when public frustration and confusion was at its peak, was naive and self-destructive. It was also symptomatic of a Labour Party nonserious about getting into government, basking in the self-righteous fury of a protest movement.
The message on the doorstep in this election was clear: the party was out of touch, the leader was weak, and we weren't a credible party of government. Our manifesto was not affordable, our party had become nasty.
Yet the narrative rehashed ferociously by the social media cheerleaders and dozy frontbenchers is that it was Brexit wot won it. But for every time Brexit was raised on the doorsteps, the leadership was raised four more – even by those sticking with us. There was visceral anger from lifelong Labour voters who felt they couldn't vote for the party they had supported all their lives because of "that man at the top". They had sent us this message loud and clear in 2017; I was told frequently by my constituents to "go back down to London and get rid of him".
Big beasts lose their seats: Prominent MPs gone after election
Show all 10
None of this will come out in the forthcoming analysis of why Labour lost. If it does, it will be Corbyn – destroyed by the evil mainstream media and stabbed in the back by treacherous Blairites – not Corbynism that takes the blame.
To blame Brexit is to miss the point. There would be no Brexit if Labour had had credible leadership in the 2016 referendum, standing up for our party's values of cooperation, internationalism and partnership. Instead, we had a guy who dressed up in a fur coat to go on The Last Leg and give the EU "seven and a half out of ten". No one put forward an argument to working-class Labour communities about why the EU mattered to them, because the leader didn't believe that it did. Ever since, instead of strong leadership and a clear position, then we have had three years of U-turns, triangulation and dancing on pinheads. I have never been able to tell my constituents what Labour's Brexit position truly was – only my own.
And so to this disgrace. Despite 10 years of Tory austerity that has led to Dickensian levels of poverty, and the end of 175 years of steel-making in my constituency, people didn't believe Labour would be any better. This is a failure on an epic scale, and a betrayal of those communities that need Labour most. They looked at us and saw a leader they did not think put the country first; a manifesto that they thought too good to be true; a party too self involved to listen to their concerns, let alone address them. Now is no time for "one more heave" or "Corbynism without Corbyn". Only wholesale transformation will be enough to get the party to fulfil its historic purpose, and get our communities to believe in it once again.
Anna Turley was Labour MP for Redcar from 2015 until the election on 12 December 2019
Join our commenting forum
Join thought-provoking conversations, follow other Independent readers and see their replies