It's time to stop politicising celebrity deaths such as George Michael and Fidel Castro
It's hard to see why anyone would read anything political into the life of a pop star who campaigned for 30 years for gay rights and was despised in the US for opposing the Iraq War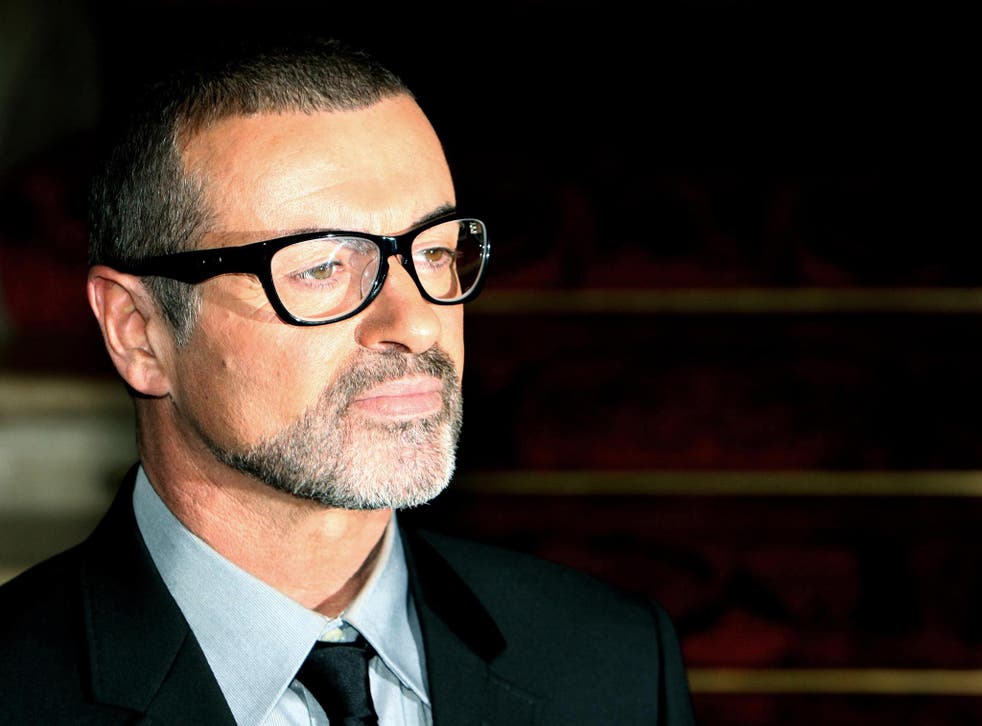 Among the loving tributes to George Michael this week was a touching front page from The Sun that said: "You were something special, George." You can see why his death must have been especially upsetting for the newspaper's owners and editors, because they adored George so much that he complained that they referred to him as a "poof" and a "pervert". And nothing says you feel someone's special as much as calling them a poof and a pervert.
On Christmas morning, Rupert Murdoch probably leaned across to Jerry Hall with a tender kiss and whispered: "Happy Christmas my little poofy pervert." I expect Kelvin Mackenzie writes: "To my darling pervert, forever my poof", on Christmas cards to his kids.
The Sun went even further when George campaigned against the Iraq War. "RIP George Michael's Career: 1982-2002", ran one headline. Presumably this is their way of saying nothing makes you more special and loved than being a poof and a pervert whose "career has been waning for some time".
Celebrity deaths in 2016 from David Bowie to Carrie Fisher
So if Jeremy Corbyn wants to win The Sun over, he should be arrested for cruising in the toilets at Debenhams. Then, at the next election, The Sun will declare: "He may not be pervect when it comes to singing the national anthem, but Cocky Corbyn gets our vote for his special perving skills. VOTE LABOUR!"
George himself joined in with the banter. When The Sun's record of phone hacking was revealed, he remarked: "I'm glad to see the exposure of Rupert Murdoch, who has tried to ruin so many lives including my own." Which must have been his own endearing way of saying he hoped Murdoch would get away with everything and eventually achieve his aim of owning 100 per cent of Sky.
George Michael: a life in pictures

Show all 20
Some people have objected that we shouldn't "make his death political". And it's hard to see why anyone would read anything political into the life of a pop star who campaigned for 30 years for gay rights and was despised by half of America for opposing the Iraq War.
It was the same with Fidel Castro. Most people wanted to make nice comments about his funny little beard and leave posts on Twitter such as, "I hope Heaven has plenty of cigars in stock lol #bigloveFidel". But some people had to spoil things by mentioning Cuba and nuclear weapons.
Instead of harping on about his flamboyant views on sexuality, we should remember George through his hit songs, such as "I want your sex".
The difficulty for anyone who wants to remember an unpolitical George is that he did manage to complicate things by expressing anti-establishment opinions. For example, the correct response to being arrested in a public toilet, as written in the official politicians' handbook, is to make an announcement at your front gate with your wife and children by your side. "I apologise deeply for my moment of madness," you will say. "I had eaten three packets of Cheesy Wotsits and the E numbers must have gone to my head – which is why I was dressed in a crotchless pair of Speedo swimming trunks and smothered in Vaseline, having chained myself to a radiator in the urinal while fellating a headmaster at Bristol Temple Meads Railway Station."
Instead, George Michael wrote a song called "Outside" that began, "Take me to the places that I love best. Let's go outside (I'm servicing the community)," and came with a video of him dressed as a cop in a public toilet. But this probably just referred to his love of picking up litter to keep toilets tidy. What a shame that gay rights activists have twisted it to be a comment on the ridiculous amount of effort and expense that went into his arrest.
George explained his opposition to the Iraq War by saying: "If Saddam has to be removed, why did we leave him there for 12 years and at times support him? Why do we leave Ariel Sharon bombing the West Bank while suddenly deciding to take on Saddam?"
George Michael explained his 'self-destructive behaviour' on Desert Island Discs
Thank the Lord we didn't base our foreign policy on that naive, foolish analysis from a pop star, and left important matters to clever people like Tony Blair and George W Bush who understood the situation properly.
He also said he doubted the claims that Saddam had weapons of mass destruction, whereas most MPs – with their lifetime's experience of political affairs – understood with their superior judgement you were supposed to realise that two years later, then go: "How were we supposed to know"?
This must be why The Sun thinks he's special. Tomorrow they'll insist the "Careless Whisper" lyric: "A wasted chance that I've been given," was a comment on the whole of Tony Blair's rule, and "You keep me hanging on like a yo-yo," was a deeply satirical critique of newspaper proprietors who are asked to explain why phones were hacked and then sit there for half an hour unable to recall a single thing they've ever said to anyone.
Join our new commenting forum
Join thought-provoking conversations, follow other Independent readers and see their replies