What Ghislaine Maxwell's case teaches us about rich people justice
Even a $28.5m proposal couldn't get Maxwell released on bail, but her legal team is still trying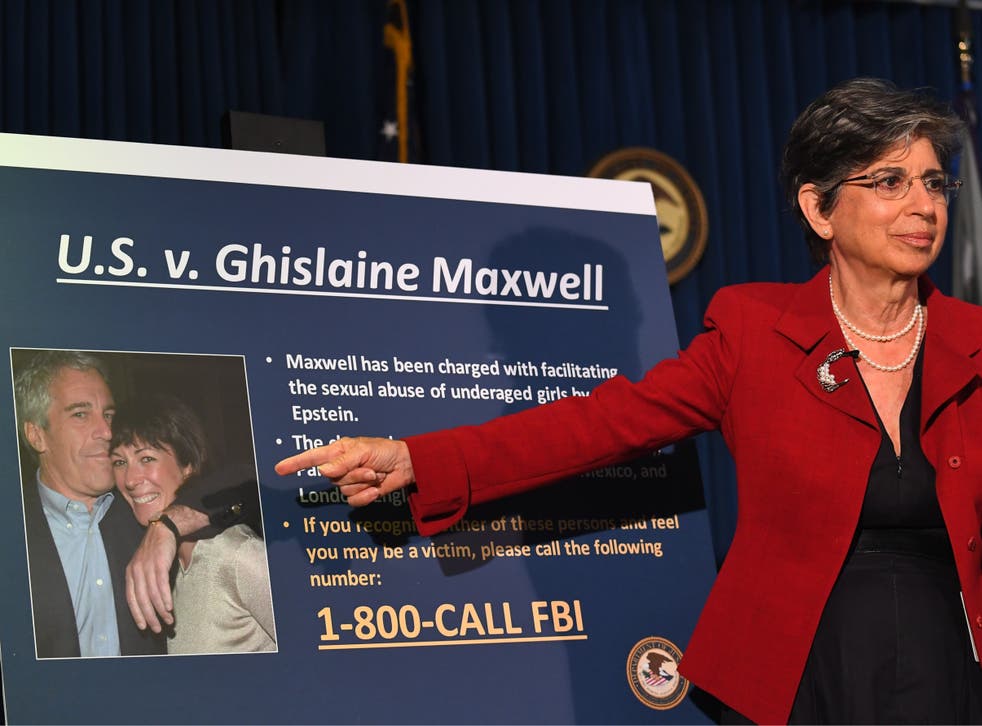 Ghislaine Maxwell really, really wants to get out of jail.
Since her arrest in July 2020, the British (and French, and American) socialite has attempted three times to get released on bail. The most recent instance came on Tuesday, when Maxwell said in a court filing she'd renounce her UK and French citizenship in exchange for such a release.
Maxwell, you might recall, is facing charges of allegedly recruiting teenage girls for Jeffrey Epstein to sexually abuse. She has pleaded not guilty and denies the allegations against her. Born in the affluent French city of Maisons-Laffite to British media proprietor Robert Maxwell and French-born researcher Elisabeth Maxwell, Ghislaine also became a naturalized US citizen in 2002. She has been incarcerated for almost eight months.
The last time a judge declined to set her free in the lead-up to her trial came in December, after Maxwell's legal team submitted a $28.5m bail proposal. In light of failure, it's hard to see her latest attempt at securing bail as anything other than a Hail Mary.
Consider that December 2020 proposal: Maxwell and her husband, who hasn't been identified, put up their entire wealth of $22.5m, plus, as The Associated Press put it at the time, "millions more in the assets of friends and family", in order to sway the judge. Per the proposed agreement, Maxwell would have remained under 24-hour surveillance in New York and agreed to electronic monitoring. Nevertheless, Judge Alison J Nathan deemed that she "plainly poses a risk of flight and that no combination of conditions can ensure her appearance".
Anyone who has followed American criminal news can fairly say that the US justice system runs on two tracks: there's "rich people justice", and there's "everyone else justice". Rich people justice is what happens, for example, when actor Lori Loughlin and her husband Mossimo Giannulli take a plea deal in the college admissions scandal and wind up serving two and five months behind bars, respectively. (Felicity Huffman also pleaded guilty earlier in the case and served 14 days.)
Maxwell's case has so far proven a fascinating example of rich people justice – both its reality and its limitations. Rich people justice means being able to afford lawyers who will stop at nothing to accomodate you – even if that means filing three consecutive, increasingly tense bail proposals. It's having someone on your side who will do everything to protect your rights, asking for gag orders and for testimony to be sealed.
The issue with rich people justice rests not in its nature but in its uneven distribution. Ideally, everyone would have access to aggressive, competent counsel. Everyone would be able to go through the judicial process feeling that someone has their back. The problem, of course, is that the American justice system is riddled with grotesque inequalities. To cite just one example: In June 2020, two months before Lori Loughlin was handed her two-month prison sentence, a 15-year-old Black girl in Michigan was jailed during the coronavirus pandemic for not completing her online homework after her school switched to remote learning.
But even rich people justice has its limitations. Just ask Harvey Weinstein, whose high-powered lawyers strutted into court every day of his New York City criminal trial in early 2020 and still couldn't preserve him from being found guilty of a criminal sex act and third-degree rape. Weinstein is now serving a 23-year sentence and hasn't been released, although his extradition to California, where he's facing other charges, has been delayed. Similarly, R Kelly has remained in custody while awaiting trial. Sometimes, if you're in jail, you'll remain in jail, even during a pandemic. Even if you're famous, and even if you're rich (or used to be).
Depending on your vision of justice, you might see this as a good thing or a bad thing. Perhaps you think no one should ever be in jail at all anyway; perhaps you'll find it reassuring to see that sometimes it's not fully possible to pay your way out of prison.
Examples such as Maxwell – of rich defendants who still don't get their way – are still vanishingly rare. I don't think they suggest the system is on its way to being fixed. They're exceptions that just happen to be going in the right direction. This isn't a substitute for an actual reform, which is so direly needed, but in the meantime, I'll take it.