Sorry Gisele Bundchen, we can't all cure our mental illness with a downward dog
Bundchen's comments imply that mental health recovery is a matter of willpower – when in reality, many of us need medication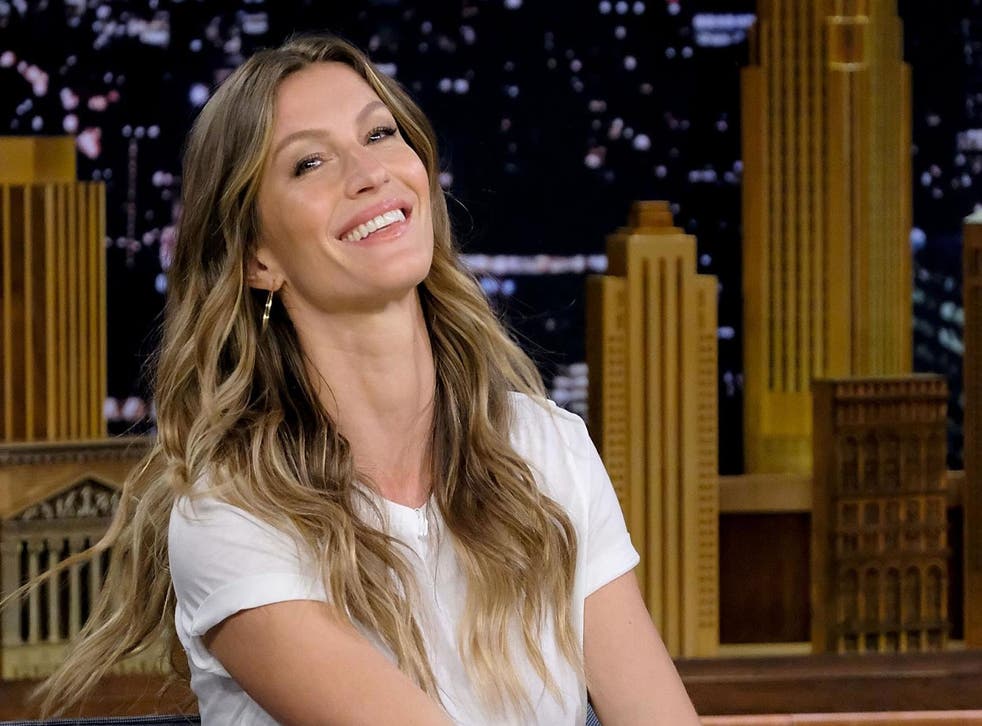 As someone who has suffered with depression and anxiety for 10 years, Gisele Bundchen's comments about how she had cured her mental health problems made me furious.
The supermodel credited her strict wellness routine (one that includes a plant-based diet, meditation and yoga), along with "discipline" for getting rid of panic attacks and anxiety symptoms.
In theory, this is great. If you've found something that helps you lessen the darkness, more power to you – but Gisele went further. She said that she "could have taken a pill, but I decided no. I'm going to wake up every morning and I'm going to meditate and do breath work". And with that, she lost my respect.
I welcome all healthy methods of dealing with mental health problems – doing yoga, walking your dog, seeing a therapist – but suggesting there is a one-size-fits-all solution does nobody any favours. Furthermore, it is particularly irresponsible to suggest that some coping mechanisms are superior to others, particularly one so shrouded in shame. Some of us (myself included) need antidepressants, and comments like Bundchen's only worsen the existing stigma surround them.
Not only this, it is misleading of Bundchen to say that mental health problems are something you can "cure". Yes, you can lessen the symptoms; yes, they might disappear for months or even years; but they can pop up again when you least expect it.
16 male celebrities who have spoken about mental health

Show all 16
That said, I can understand Bundchen's desire to treat her mental health without medical help. When I first started suffering from anxiety and depression, I wanted to handle it on my own – in fact, the only other person I told was my mother. I refused to ask for help; when it came to taking medication, I told myself it was OK for others but I just "wasn't that kind of person".
Despite the fact that my depression was so severe that I sometimes sat on park benches and cried, I considered myself high-functioning. When it felt like I couldn't breathe, I would call the Samaritans to offload on someone who wouldn't judge me. But even then, I refused antidepressants; partly because I was worried that they would change my personality (they didn't), partly because I didn't want others to think less of me for needing them (they didn't). It took several more years of trying – and failing – to deal with the situation alone before I finally gave in to my mother's desperate pleas to try medication.
After a few weeks, I felt like a new person; the world wasn't weighing me down, and the panic attacks were less frequent. I could breathe. It was the best decision I ever made. Now, I go off and on antidepressants as and when I need them. I am by no means reliant on them, but having them there as an option is a massive comfort.
Yamaha: mental health and music
It was only thanks to the support of my family and friends, as well as society's more progressive attitude towards antidepressants, that I was able to walk into my GP's office all those years ago and say: "I need help".
In my social circle, asking for help, whatever that looks like, has become normal. Many of my friends and colleagues openly talk about how they manage their mental health, and it's so refreshing to hear. Just the other day, a friend and I shared our woes over finding it hard to orgasm (unfortunately, lack of libido and lessened sensitivity is a common side effect of antidepressants). It was a relief to know she was struggling, too.
Bundchen's comments imply that mental health recovery is a matter of willpower – when in reality, many of us need medication.
With her massive following and therefore influence, Bundchen has the ability to undermine the amazing work being done to normalise mental ill health, to counteract the narrative that people who need medication to cope have somehow failed.
So if yoga, meditation and "discipline" are your thing, go for it. But if they don't work for you, don't be ashamed for seeking an alternative solution.
It's your life, your health, and nobody's damn business.
The writer's name has been changed.
Register for free to continue reading
Registration is a free and easy way to support our truly independent journalism
By registering, you will also enjoy limited access to Premium articles, exclusive newsletters, commenting, and virtual events with our leading journalists
Already have an account? sign in
Join our new commenting forum
Join thought-provoking conversations, follow other Independent readers and see their replies