Are Giuliani and Trump's three oldest children due pardons from the president? It would explain a lot
As I predicted, we've now entered a lame-duck pardoning frenzy period. And the latest 'bribes for immunity' scandal isn't exactly helping matters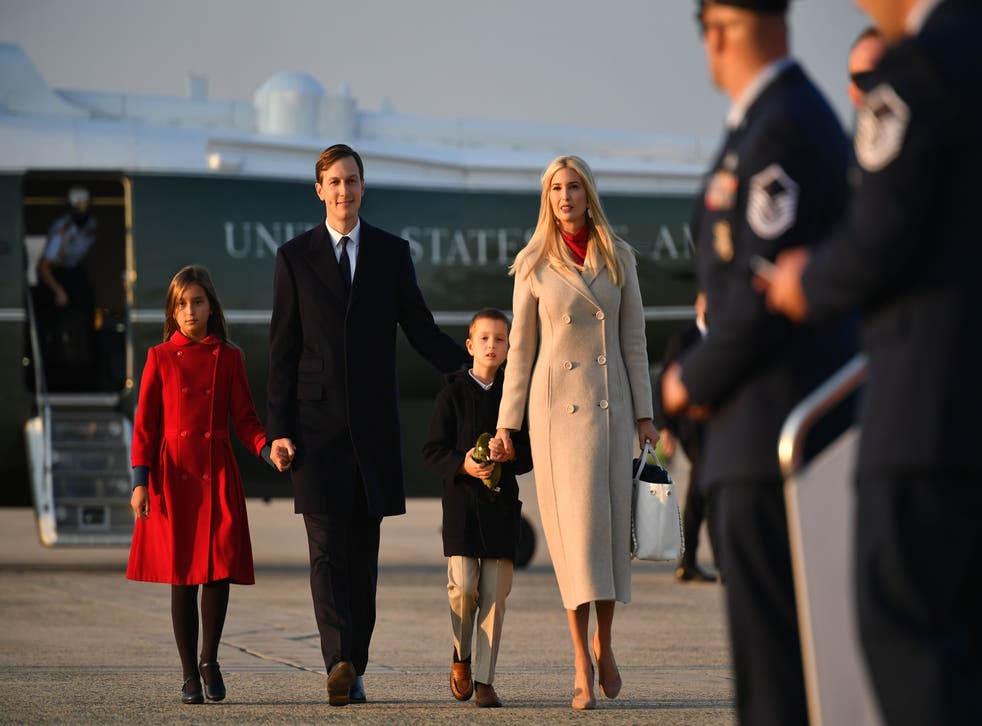 Leave it to Donald Trump to have potentially one of his presidency's most corrupt scandals revealed during his lame duck period. And no, I'm not talking about the failed coup attempt, the democracy-eroding election lies, or those last-minute efforts to sabotage the incoming Biden administration. I'm talking about the alleged "bribery-for-pardon" scheme which concerns individuals seeking clemency from the White House in exchange for cash.
A heavily redacted court filing from DC's Chief Judge Beryl A. Howell tells the story. In a nutshell, two people allegedly launched a "secret lobbying scheme," without being registered as lobbyists, targeting White House officials to secure a pardon or sentence reprieve for an unnamed individual. The related conspiracy is that an unnamed individual would offer a "substantial political contribution in exchange for a presidential pardon" using an intermediary.
On August 28, federal prosecutors requested to review email communications that may have been protected by attorney-client privilege because one of the alleged conspirators in the lobbying scheme was a lawyer. Over 50 iPhones, iPads, laptops, thumb drives, and computer hard drives were seized in the Justice Department (DOJ) probe. Donald Trump responded this week by simply tweeting, "Pardon investigation is Fake News!"
Needless to say, President "I didn't lose the election that I totally lost" Trump is not the most credible source. We all can see the court filing with our own eyes now, and reports are clear about the DOJ's involvement. But I'm sure Sidney Powell will find a completely sane explanation for this, no doubt involving Hugo Chavez's ghost.
News of this alleged bribery scheme sparked a flurry of speculation on social media. Given the fact Trump has so many cronies who have been indicted or convicted of federal crimes, it felt like we were playing an authoritarian game of Clue. The court filing left a few breadcrumbs indicating who the person illegally seeking the pardon might be. The individual has a short name and was in custody at the time of the scheme. We still don't know who in the White House was involved or if President Trump was aware, but it's important to note that this news did not occur in a vacuum.
As I predicted would happen in my last column for The Independent, the lame-duck pardoning season has begun. Fresh off issuing a pardon for his former National Security Advisor Michael Flynn last week, Trump is reportedly considering more. According to The New York Times, the president's attorney Rudy Giuliani has discussed a preemptive pardon for himself with Trump as recently as last week. Giuliani's nervousness about potential criminal liability would explain his unhinged defenses of Trump's election lies and apparent unawareness of the various brown liquids dripping down his face in that now-infamous voter fraud press conference.
It doesn't end there. Trump has also reportedly been speaking to his advisors about handing out preemptive pardons to his three eldest children — Ivanka, Eric, and Don Jr. — and his son-in-law Jared Kushner. You read that right. The president who spent the final days of his campaign falsely accusing Biden's son of corruption and yelling "Where's Hunter?" is now reportedly asking where his pen is so he can pardon his kids for unknown crimes.
While Giuliani is reportedly under investigation for his dealings with Ukraine, Kushner has omitted contacts on his security clearance forms, and Trump's children could be potentially caught up in the New York fraud investigations, though none have been charged with crimes. Legal experts say it's dubious to pardon people for crimes that have yet to be committed. So would Trump have to detail past crimes in order for the pardons to be lawful? Would these pardons, or a potential self-pardon, be struck down in the Supreme Court? Many questions remain.
President Trump has issued 29 pardons and commuted 16 sentences and, at times, abused this power. Trump has pardoned and commuted sentences of friends, well-connected allies, and cronies who lied to protect him — including Flynn and his longtime advisor Roger Stone. Andrew Weissmann, a prosecutor on Special Counsel Robert Mueller's team, claims that Trump dangled pardons to obstruct their probe.
Pardons cannot cover state crimes, only federal. The acceptance of a pardon is an admission of guilt, and legal experts say it waives your right to plea the Fifth when compelled to testify if you've already admitted guilt in relation to that conduct. We'll see how this dynamic plays out.
Overall, the Trump presidency is ending the way it began: with a flurry of lawless abuses of presidential power that undermine democratic norms. As we count down the days until January 20th, when Trump's presidency comes to an end, it's clear he will continue to try and do as much damage as he can on his way out.
John Adams asserted America should have "a government of laws, not of men." It's clear Donald Trump believes America should be a government of men who corrupt laws. Among other things, this will be the Trump legacy.
Register for free to continue reading
Registration is a free and easy way to support our truly independent journalism
By registering, you will also enjoy limited access to Premium articles, exclusive newsletters, commenting, and virtual events with our leading journalists
Already have an account? sign in
Register for free to continue reading
Registration is a free and easy way to support our truly independent journalism
By registering, you will also enjoy limited access to Premium articles, exclusive newsletters, commenting, and virtual events with our leading journalists
Already have an account? sign in
Join our new commenting forum
Join thought-provoking conversations, follow other Independent readers and see their replies