Five signs in the global economy this week which will tell us if we're headed for boom or bust
Financial expansion has been running now for nearly eight years, making it one of the longest since the Second World War, and everything we know about economic cycles is that they are indeed cycles. Eventually they turn down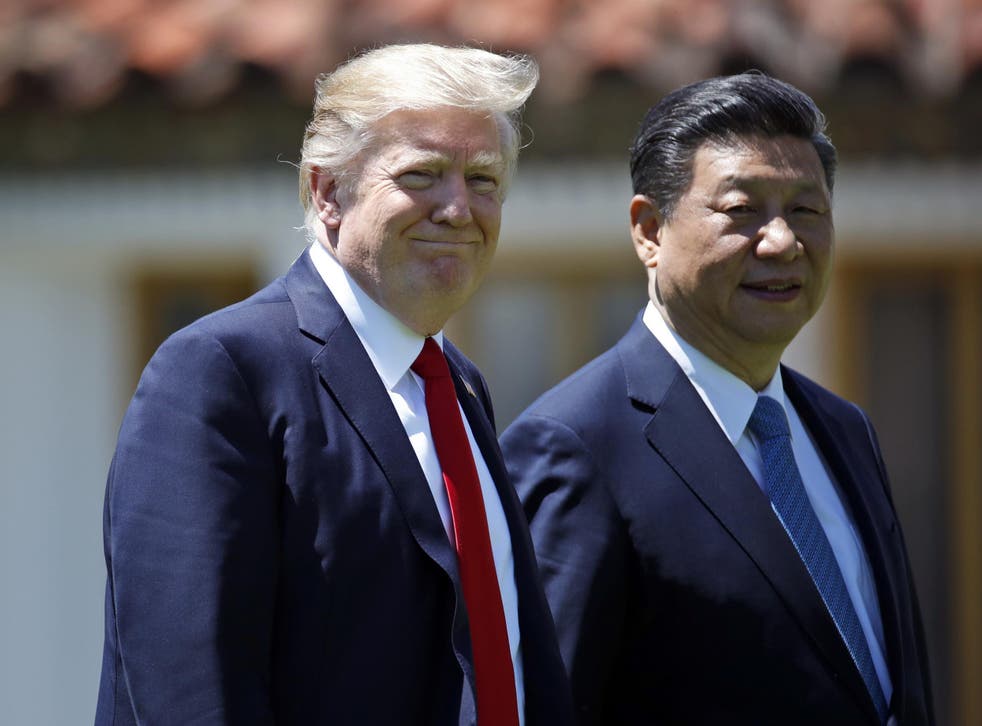 The run-up to Easter will focus on politics, not economics, and for obvious reasons. But that is useful, because it will give anyone interested in the world economy a moment to think about the great conundrum facing all of us.
On the one hand, the financial markets have raced ahead, presuming that in economic terms at least we are in some sort of golden age: good and widely spread growth, coupled with low inflation – a Goldilocks economy, not too hot and not too cold.
But on the other, this cyclical expansion has been running now for nearly eight years, making it one of the longest since the Second World War, and everything we know about economic cycles is that they are indeed cycles. Eventually they turn down.
So what should we look for? For a start, anything that tells us of any weakness in the US outlook. A combination of benign policies at the Federal Reserve, tightening now but cautiously, and the prospect of tax reform from the Trump Administration have combined to calm any incipient fears.
The stock market is off a bit, but you would expect that after an astonishingly strong run. So the great debate is: how low can unemployment go without setting inflationary pressures in train?
Arabella Kushner, Donald Trump's granddaughter, serenades Chinese President Xi Jinping
Inflation has traditionally been the signal that the economy is running out of capacity, and has to be curbed by higher rates. But now we are getting higher rates as part of a normalisation of policy – the economy no longer needs them – rather than a response to trouble ahead.
I suppose the next great question is: will tax reform bring a real boost to demand? We have no idea what Donald Trump can get through Congress, and some of the plans look ill-framed. But is the administration in the driving seat or are the Republicans in Congress the real power in the land? It is difficult to tell from a distance and I hope to learn more next week when I am in DC. But all of us know where to look.
Back in the UK, there will be one number that everyone will jump on, and a couple that are really more interesting. The number will be the employment figure.
We have labour market statistics on Wednesday and if employment is still climbing it will suggest that the growth through the first half of this year will be maintained. The National Institute of Economic and Social Research estimates that the economy grew by 0.5 per cent in the three months to the end of March, a 2 per cent annual rate, and that is consistent with the Bank of England forecast for the year.
But most people expect some sort of slowdown to happen. Strong demand for labour would suggest it isn't happening yet, weaker demand the opposite.
Actually I am more intrigued by social changes that are taking place and there will be a lot of information about lifestyles in the UK and attitudes of young people from the Office for National Statistics on Maundy Thursday. They are looking at the impact of smoking, alcohol, obesity, diet and physical inactivity on the expected proportion of life spent in good health.
Forbes top 10 richest billionaires in the world

Show all 10
And there is another study about 16- to 24-year-olds seeing what they feel about anxiety, satisfaction with health, social connections, employment status, ability to get by financially and overall life satisfaction.
Finally, the annual meeting of the Royal Economic Society starts in Bristol on Monday. This always showcases interesting new research.
One paper that caught my eye was by Christine Farquharson of the Institute for Fiscal Studies. It looked at the way in which giving primary school children in disadvantaged areas breakfast made a massive improvement in the educational outcomes: the children gained two months' extra progress over the year in reading, writing and maths. That is huge – and a great example of the way in which economic research can help policy-makers improve lives.
Register for free to continue reading
Registration is a free and easy way to support our truly independent journalism
By registering, you will also enjoy limited access to Premium articles, exclusive newsletters, commenting, and virtual events with our leading journalists
Already have an account? sign in
Register for free to continue reading
Registration is a free and easy way to support our truly independent journalism
By registering, you will also enjoy limited access to Premium articles, exclusive newsletters, commenting, and virtual events with our leading journalists
Already have an account? sign in
Join our new commenting forum
Join thought-provoking conversations, follow other Independent readers and see their replies