Goldman Sachs's egg-freezing scheme is a pathway to a hellish dystopia
While the company's parental leave changes are positive, promoting workplace equality should focus on improving parental leave, not elaborate fertility schemes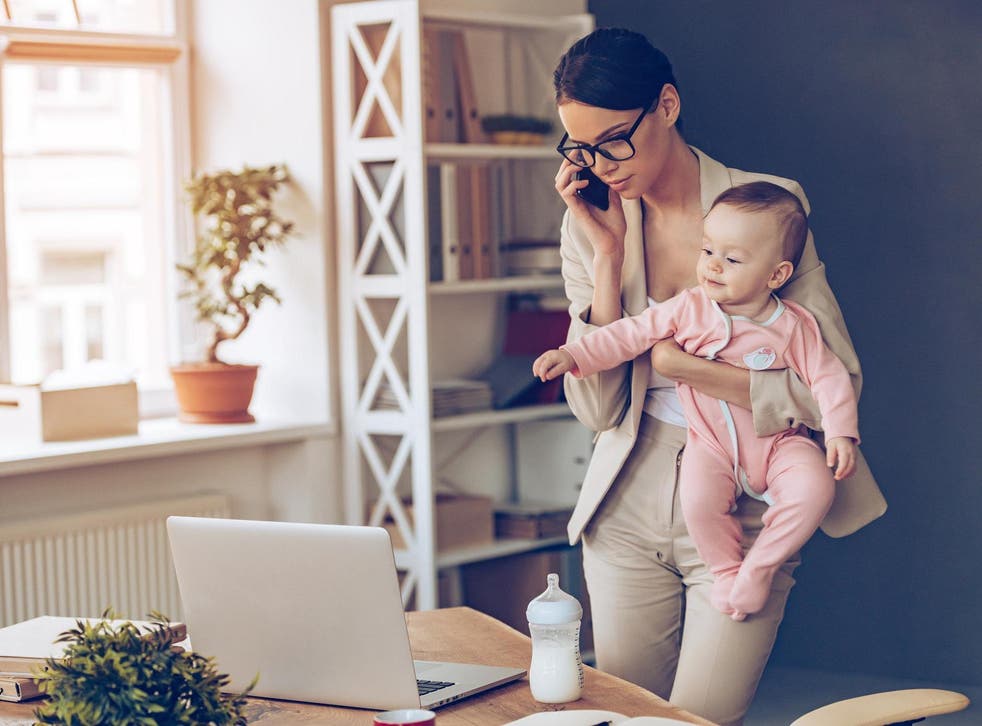 How do you solve a problem like the pay gap? Goldman Sachs thinks it has the answer. The US investment bank has announced a series of measures to staff that will make it easier for employees with – or wanting – children to balance their childcare duties with work.
Among other company perks, new parents at Goldman Sachs Group Inc are now offered 26 weeks of paid parental leave in the UK (20 in the US), regardless of gender or caregiver status: more than any of the other major US banks.
The "pathways to parenthood" initiative will also see employees offered a stipend for egg freezing and egg donation, up to the sum of $20,000 (£15,407), as well as stipends for adoption and surrogacy. It follows on from last year's announcement that the company offers IVF, breast-milk shipping and emergency nannies to staff.
It's an impressive scheme; Goldman Sachs International has a shameful mean gender pay gap of 50.6 per cent – and they're finally doing something about it. Companies saying "mea culpa" and putting their money where their mouths are when they profess to caring about workplace equality is a vital step in kick-starting change (in this case, putting a lot of money where their mouths are).
Parental leave – still unequal in the UK – is a large contributor to the pay gap. With mothers forced to take time off following childbirth and fathers only permitted to if their partners are also in full-time employment, gaps widen and the price of childcare leaves many mothers with no choice but to opt for part-time work to shoulder the load.
Furthermore, the stigma of men taking paternity leave is maintained in this model, as well as through corporate structures and cultures that discourage it. This leads to inequality in the home and a vicious cycle that continues generation after generation. Goldman Sachs seems serious in seeking to change that.
It's not the first company to make such a move in recent months. Several big banks and brands have taken action and extended parental leave, either as a result of successful discrimination suits – in the case of JP Morgan and Estee Lauder – or as part of a wider workplace culture, such as Netflix which offers unlimited parental leave.
We might ask what took Goldman Sachs so long to extend its parental leave, given they can't peddle the same "we can't afford it" excuses as small businesses. But really, the onus for this change needs to sit with government legislation that, in the UK, continues to lag behind in the equality stakes. It only comes in at number 15 in the World Economic Forum's most recent Global Gender Gap Report.
World news in pictures

Show all 50
While Goldman Sachs's new measures seem positive, some appear rather more dystopian in nature. Do we really want our workplace so entwined with our reproductive life that water cooler chat extends to fielding enquiries regarding the success of our egg freezing process, or: "Any of those embryos taken yet?"
Paying for egg freezing and egg donation undoubtedly benefits a company culture that encourages long working hours and a lifetime commitment. It simply helps facilitate an environment in which parenting isn't even necessary because the CEO can just chuck a nanny your way while you finish that urgent report, instead of a positive work/life balance where you're able to actually spend a modicum of time with your kids and partner.
This sci-fi vision of fertility is also wrapped up in false promises: we know that the rate of success for a viable pregnancy following egg freezing is incredibly low (an 18 per cent birth rate). Similarly, paying for breast milk to be shipped across the world doesn't solve a problem for mothers – it provides a solution for a company disinterested in "excuses".
"Come work for us, delay motherhood if you want to retain your handsome salary and we will take care of you", is what it really seems to be saying.
Support free-thinking journalism and attend Independent events
If companies want to foster workplace equality, parental leave is a great and positive step, but elaborate schemes aren't the way to go. Introduce workplace quotas on boards, encourage flexi-hours, enforce banded pay and job shares to enable people to parent properly without guilt. These are all measures that are consistently resisted.
While the government continues to drag its heels when it comes to enforcing clear legislation that will hold all companies to account (not simply require them to declare gaps if they have over 250 employees), it's positive to see big companies trying to lead the way. But there's absolutely no excuse for a pay gap when you're taking home astronomical fees – Goldman is this year's top performer among the major investment banks, the small business we-can't-afford-parity mentality simply doesn't land.
The pay gap happens when motherhood, unbalanced workforces, and simple gender discrimination combine. Excuses about needing competitive salaries to poach the best from the best, women simply not negotiating as well and a part-time imbalance no longer fly.
Extending parental leave is a positive step, but the rest of Goldman Sachs's promises read a lot like elaborate equality washing to distract us from the real issues – that women working for them are earning half as much per hour as men are. And while women are due to wait 201 more years to earn the same as men, we'll be waiting a long time to unfreeze those eggs. That is, of course, if the world is still standing at that point.
Join our new commenting forum
Join thought-provoking conversations, follow other Independent readers and see their replies