Gender critical mental health professionals are trans conversion therapists by another name
Prominent figures like Graham Linehan may wish to make a distinction between the two, but to transgender people, forcing people to deny their identities feels awful no matter what you call it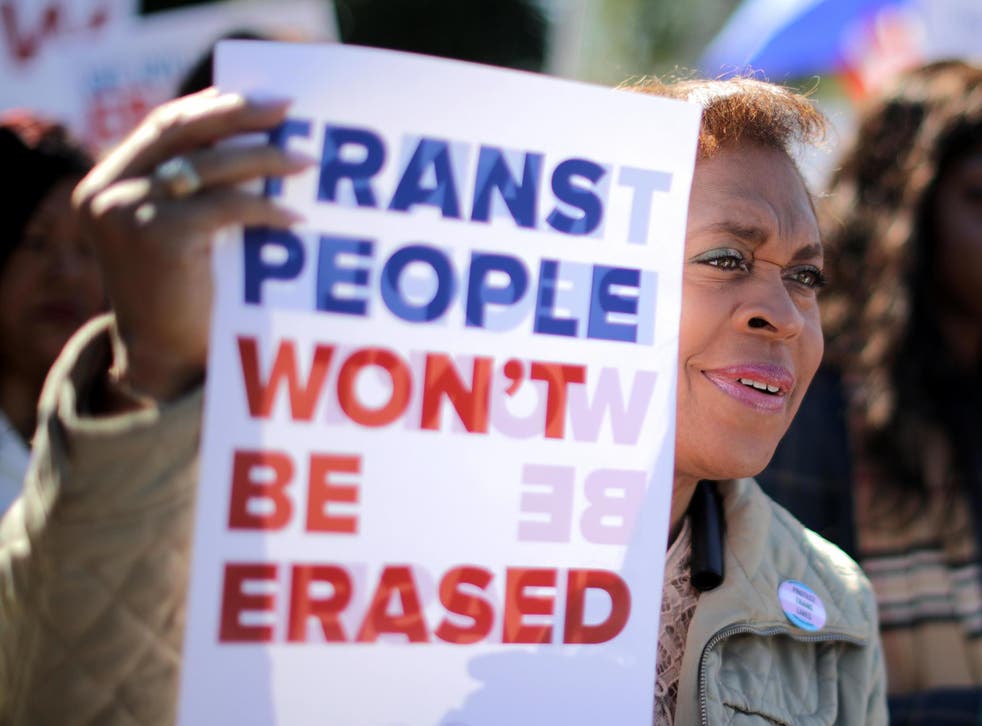 Graham Linehan, co-creator of Father Ted, Black Books and The IT Crowd, found himself at the centre of yet another massive backlash on social media last week.
It all started after he put out a call in order to create a list of "gender critical therapists" on behalf of Stella O'Malley, a psychotherapist who reckons she would have been pushed to transition as a child, since she grew up a tomboy. This despite the World Health Organisation's International Classification of Diseases diagnostic criteria for gender identity disorder of childhood specifically stating "mere tomboyishness is not sufficient for diagnosis".
It wasn't long before criticism, rightly, in my opinion, poured in. Here this once-beloved man was, facilitating access to the sorts of resources that trans people have said cause them real harm, naively expecting it to go unchecked. Predictably, no such thing happened. Prominent trans people on social media spoke out in droves, warning of the dangers of legitimising "gender critical therapy".
Gabrielle Union's step-daughter Zaya opens up about coming out as transgender
In response, the comedy writer began threatening legal action against multiple people and LGBT+ organisations, specifically for accusing him of supporting trans conversion therapy. Among those who received threats were PinkNews, which removed its article, trans public figures, YouTubers and even Mona Eltahawy – profane feminist legend.
The storm was immense, with a perfect example of the Streisand effect happening right in front of us. Suddenly thousands of people were taking to the hashtag #GrahamLinehanSupportsConversionTherapy and vowing not to be silenced by legal threats. A week later, he doubled down on his stance, appearing on Newsnight and accusing doctors who support trans children of "experimenting" on them with "puberty blockers".
The contention is that Linehan doesn't believe gender critical therapy is the same thing as conversion therapy, whereas his critics clearly do. I personally lean in support of the critics. As a trans person, I don't see any functional difference between a so-called gender critical therapist and a conversion therapist for trans children. Both rely on the same ideas and want the same end results.
The core tenet of the gender critical belief system is that you cannot change sex. If you are born a man or woman, you will die a man or woman respectively. "Sex is immutable" is their catchphrase, you can search this and find thousands of anti-trans results. Funnily enough, this is the exact same premise that conversion therapy for trans kids is built on too.
The purpose of both conversion and gender critical therapy is to discourage a child from being trans, for one reason or another. In the case of religious advisors, the typical claim is that it's against their religion, while secular anti-trans activists tend to claim that their GCSE in science trumps the vast array of medical and humans rights organisations who support trans people and children. Often such "therapy" is performed by putting us in extreme pain, to create an association between who we are and pain to act as a deterrent. Testimonies from said victims, such as people like Carolyn Mercer, a victim of trans conversion therapy in the Sixties, have spoken of being strapped to chairs and electrocuted while being shown images of women's clothes under NHS care.
Obviously, I don't think Linehan supports electrocuting children, but conversion therapy extends far beyond physical pain and includes any efforts to pressure someone out of being lesbian, gay, bisexual or transgender. When talking about trans kids, this is known specifically as "gender identity conversion efforts" or "GICE" for short. We are only just beginning to fully understand the scale of these approaches, with a recent study of 27,000 trans people showing almost 4,000 of us had experienced it in some measure, and the huge link between GICE and negative mental health outcomes. The study also showed that there was no difference in said outcomes whether administered by a religious advisor or a secular medical professional. Which, make no mistake, are absolutely without any doubt terrible, horrific and inhumane outcomes for anyone.
According to Stonewall, Amnesty International and the Human Rights Campaign, conversion therapy doesn't work, is unethical, and creates so many needless negative effects, including a vastly increased risk of self-harm, and even attempted suicide. Linehan's response has been to accuse both Amnesty and Stonewall of gay conversion therapy for supporting trans kids​. However, the data from studies is clear; supporting transgender children in their identity shows greatly improved mental health outcomes,​ with a recent study even showing hormone-blocking medication is extremely beneficial to trans kids' mental health. Such medication which Linehan, in that shocking BBC Newsnight performance, compared to the torture of children in Nazi concentration camps.
Whether or not you make a distinction between conversion therapy and gender-critical therapy, a therapist geared specifically towards pushing people away from transition and being trans is not following the widely accepted best practice guidelines. Consequently, the end result is an attempt to pressure trans people into repressing who we are and a lifetime of mental health problems from said repression. There is functionally zero difference between a so-called gender critical therapist and an out-and-proud conversion therapist to the end user: trans people. It all feels exactly the same, regardless of the reasons you claim to be hurting us for.
Register for free to continue reading
Registration is a free and easy way to support our truly independent journalism
By registering, you will also enjoy limited access to Premium articles, exclusive newsletters, commenting, and virtual events with our leading journalists
Already have an account? sign in
Join our new commenting forum
Join thought-provoking conversations, follow other Independent readers and see their replies