Trump's America will prompt more artistic howls of pain like Beyonce's Lemonade – and they'll continue to be ignored
As talented as Adele is, and as easy as 25 – beautifully sung and completely devoid of pressing political issues – was to market to market to the masses, it did not and will not have the impact that Lemonade did or is likely to continue to have in future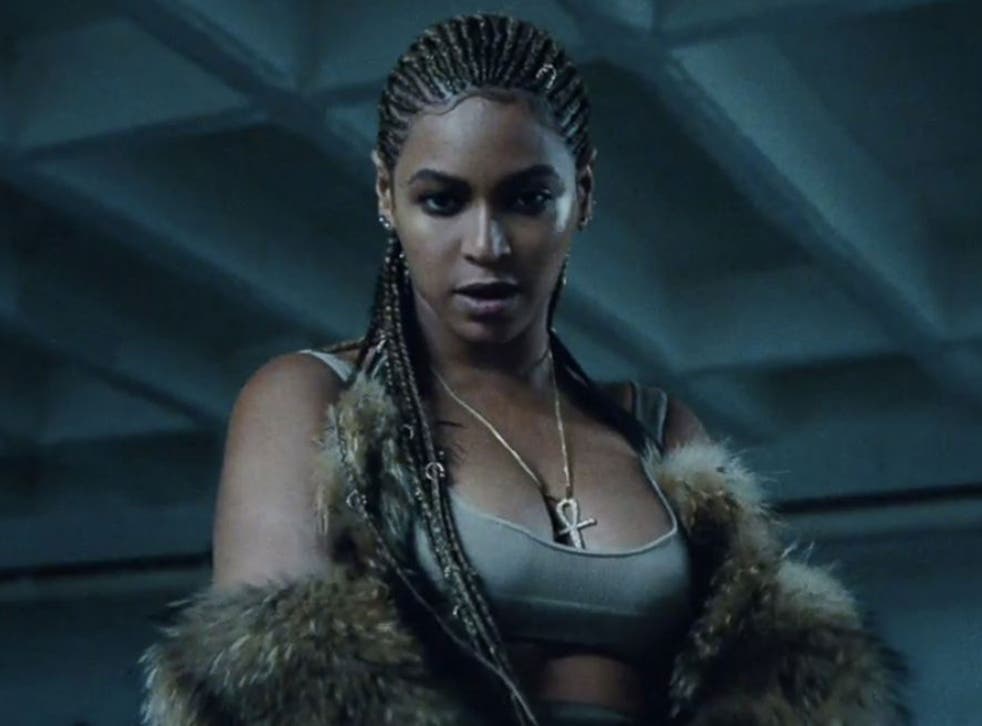 When Frank Ocean highlighted the Grammy Academy's history of snubbing black artists in his scathing Tumblr posts before this year's Grammy Awards, I assumed that the monumental ignorance might not continue into another year.
But it did. Adele's 25 overtook Lemonade by Beyonce for Album of the year, as well as collecting Song of the year for Hello over Beyonce's Formation. It was clear that the Academy's practice of leaving black talent unrecognised was far from dead.
In the history of the Grammys, just 10 black artists have won Album of the Year, the majority of which were awarded pre-2000s to the likes of Stevie Wonder, Michael Jackson, Whitney Houston and Lauryn Hill (Herbie Hancock was the last black artist to have won in the category in 2008, for his album River: The Joni Letters – a collection of jazz covers of Joni Mitchell songs).
While the Recording Academy tends to overlook artists from less universally appealing genres, it feels particularly painful that Lemonade, which spans the genres of pop, country, rock and R&B, did not seem to fit the mould. And that Beyoncé, whose consistency and pre-2016 body of work alone inspires adoration among the ordinary as well as the elite, was once again a casualty of what many have come to recognise as an outdated system.
Grammys 2017: Adele takes home Best Record but insists Beyonce deserves Best Album award
As talented as Adele is, and as easy as 25 – beautifully sung and completely devoid of pressing political issues – was to market to market to the masses, it did not and will not have the impact that Lemonade did or is likely to continue to have in future.
As Adele graciously mentioned in her speech, "the way that Beyonce makes [Adele and her friends] feel, the way that [Beyoncé] makes her black friends feel, is empowering".
It was the Formation single and video, with its ode to black women and resistance against racism and state-enforced brutality, that gave me chills on the first, fifth and umpteenth viewings. It was Lemonade, that made me feel affirmed in a climate that, as time as would come to tell months after its release, was increasingly invested in silencing people like me: women, black people, the marginalised in general.
Last year's outcry against the lack of accolades afforded to people of colour at prestigious award ceremonies like the Oscars through activist April Reign's #OscarsSoWhite campaign, led to the Oscars' Academy overhauling its membership rules, as well as appointing new, racially diverse members. But, as evidenced by the 2017 award season, there is still a long way to go.
Adele performs 'Hello' at the Grammys 2017
It is often said that art thrives under oppression, and for artists of colour living in President Donald Trump's America, there will probably be a wealth of sources of inspiration to draw from over the next four years (if the past several weeks haven't provided enough).
But the pain that often drives that excellence, the pain that likely drove Beyoncé to go in the direction that she did for her sixth studio album is just as deserving of recognition as the universality that makes albums like 25, or Taylor Swift's 1989, or Mumford & Son's Babel, appealing to music industry dinosaur voters in the Academy. Put simply, that pain demands acknowledgment.
Join our new commenting forum
Join thought-provoking conversations, follow other Independent readers and see their replies