As a Tory councillor, I'm ashamed that Kensington and Chelsea forgot Grenfell fire survivors this Christmas
A hotel can never be home and they are not on 'holiday'. It is like an extended vacation that they did not ask for: a kind of impromptu prison as the chamber maids clink and clang in the process of room service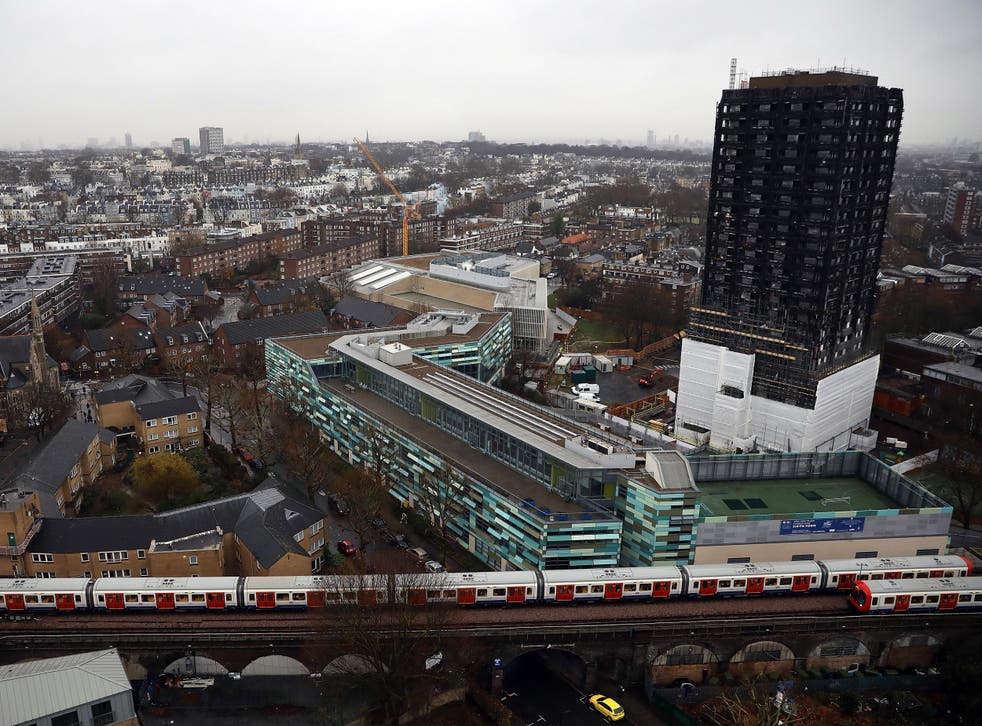 As we all know, the festive holidays are accompanied by a strange kind of build-up and countdown, what with planning purchases for our loved ones, organising how many to cater for, and wrapping presents.
But for the survivors of the horrific Grenfell Tower fire, this Christmas would have been a completely different kind of ordeal. Seven months after the fire claimed dozens of lives, the survivors are continually being failed and, through no fault of their own, marginalised and alienated.
The latest fiasco was the Christmas food payments plan for the survivors – an allowance of £140 per person towards a family meal, many of whom are still in temporary or emergency accommodation. Irrespective of class, religion, ethnicity and location, the festive "holiday" season is a special time for all – as it should have been for the 18 households who did not receive a payment.
It's a time of laughter, fun and relaxation, of coming together with one's nearest and dearest. But for some of us, we were remembering those that are no longer at the table. Given that most survivors are still in many respects going through the stages of trauma, bereavement and loss, the extra Christmas meal allowance would have been a welcome boost.
Children survivors of Grenfell Tower deliver alternative Christmas message
The Grenfell fire was indiscriminate; it did not choose who lived and who died. Surely such a gesture from the council at this poignant and reflective time of year could have been better planned.
It would appear that, seven months on, the council is flipping in all directions to ameliorate the dreadful situation in which it finds itself. But without proper strategic planning, its best endeavours will simply fail, such as they did in the immediate aftermath of the tragedy in June.
The council has lists of who is being accommodated, and where, and in what type of housing. The lists could have been looked at earlier and the Christmas payment received sooner to prevent mishap. The council has already apologised. But sanctimonious rhetoric just does not cut it anymore; it only brings about a deepening distrust.
The constituents that I am amongst, however, are not ungrateful; they are just tired. For them, the trauma has been drawn out, doubled, tripled and quadrupled. A hotel can never be home and they are not on "holiday".
It is like an extended vacation that they did not ask for: a kind of impromptu prison as the chamber maids clink and clang in the process of room service. There is no space to cook according to cultural tradition, or to carry out their religious duties if they are so inclined.
Grenfell Tower memorial service: in pictures

Show all 31
Families are attempting normalcy as best they can: they are putting on a brave face. In the meantime, assurances and time scales from the council and the Government are continually missed. The survivors, many of whom I knew before and after the fire, are hardworking people who never asked for much in the past and who are now receiving allowances to live their lives.
For many, the allowance is a badge of shame and indignation. They are being treated like cattle in a herding pen, and as they walk around the corridors of their hotels, taking the lift up and down floors to visit family and friends, I can see some of the light fading from their eyes.
As a panel member on the very recently established Grenfell Recovery Scrutiny Committee, I do feel rather ashamed that this particular Committee has not been given the power and authority that it should have. A Committee such as this should have real teeth: to challenge and ask the searching, difficult and controversial questions, rather than offering sound bites.
Those who depend on us, after all, do not ask for much. More than half a year after the fire, they just want to be rehoused as near as possible to their communities that have always supported and understood them. I fear to think how much longer the council will take to support and understand these people in the same way.
Eve Allison is Conservative councillor for the Royal Borough of Kensington and Chelsea, deputy lead member for communities and member of the Grenfell Recovery Scrutiny Committee
Join our new commenting forum
Join thought-provoking conversations, follow other Independent readers and see their replies