Gucci has banned fur – but can high fashion ever be ethical?
Most designers' eco-credentials are so threadbare they could be inscribed on the back of a postage stamp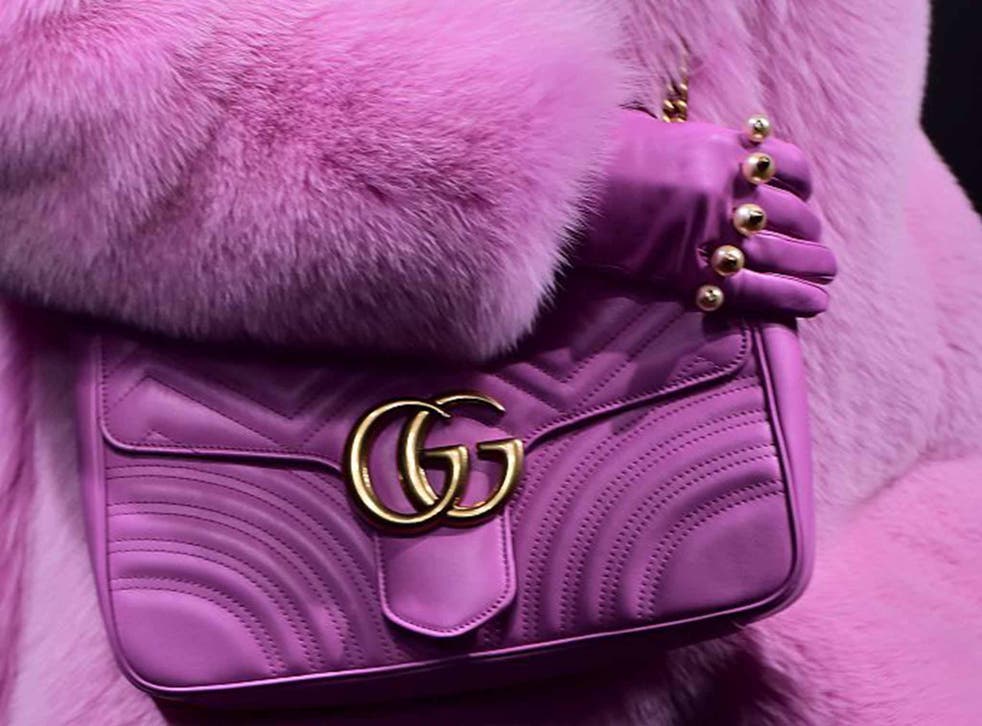 The fashion industry is very good at making grand gestures, but not so great at joined-up thinking.
Gucci is enjoying huge success at the moment – designer Alessandro Michele has invigorated the brand with witty accessories and clothing which combines prints, embellishments and patterns, in an appealing tribute to British style.
Film shows reality of life for foxes kept in cages and bred for fur on Polish farm
Now Gucci has announced that it plans to discontinue the use of real fur, bowing to pressure from animal rights groups like Peta. Although labels like Armani and Ralph Lauren no longer use fur – and designers like Stella McCartney (a committed vegan who uses leather substitutes) made it a key selling point from the outset – other luxury brands, like Louis Vuitton, Dior and Karl Lagerfeld continue to produce fur clothing for wealthy women.
A ban by Gucci will make no difference whatsoever to the number of animals farmed for their coats. As for "saving the environment", the airmiles and travelling involved in photographing ad campaigns for luxury brands, the copious packaging which cocoons their products, the glass and steel and non-environmentally friendly materials used to construct their retail outlets… well I could go on and on, but you get the point.
Iconic items of clothing from MoMA's Is Fashion Modern? exhibit

Show all 8
I admire Stella McCartney because she has been consistent and never afraid to speak her mind, but most designers' eco-credentials are so threadbare they could be inscribed on the back of a postage stamp.
When they stop selling over-packaged cosmetics in thick cardboard boxes and paying women in the developing world to produce their diffusion ranges for a pittance – then they can talk about ethics and the environment. High fashion is about producing and selling stuff we don't really need – so the ideal of less consumption (and less waste) is not going to be a winning philosophy, is it?
Register for free to continue reading
Registration is a free and easy way to support our truly independent journalism
By registering, you will also enjoy limited access to Premium articles, exclusive newsletters, commenting, and virtual events with our leading journalists
Already have an account? sign in
Register for free to continue reading
Registration is a free and easy way to support our truly independent journalism
By registering, you will also enjoy limited access to Premium articles, exclusive newsletters, commenting, and virtual events with our leading journalists
Already have an account? sign in
Join our new commenting forum
Join thought-provoking conversations, follow other Independent readers and see their replies