Gucci is finally going fur-free, but many designers still haven't – here are the ones you should avoid
The majority of designers and retailers get that we're not cave-people and that fur has no place in the 21st century, but others like Harvey Nichols are are actually reintroducing fur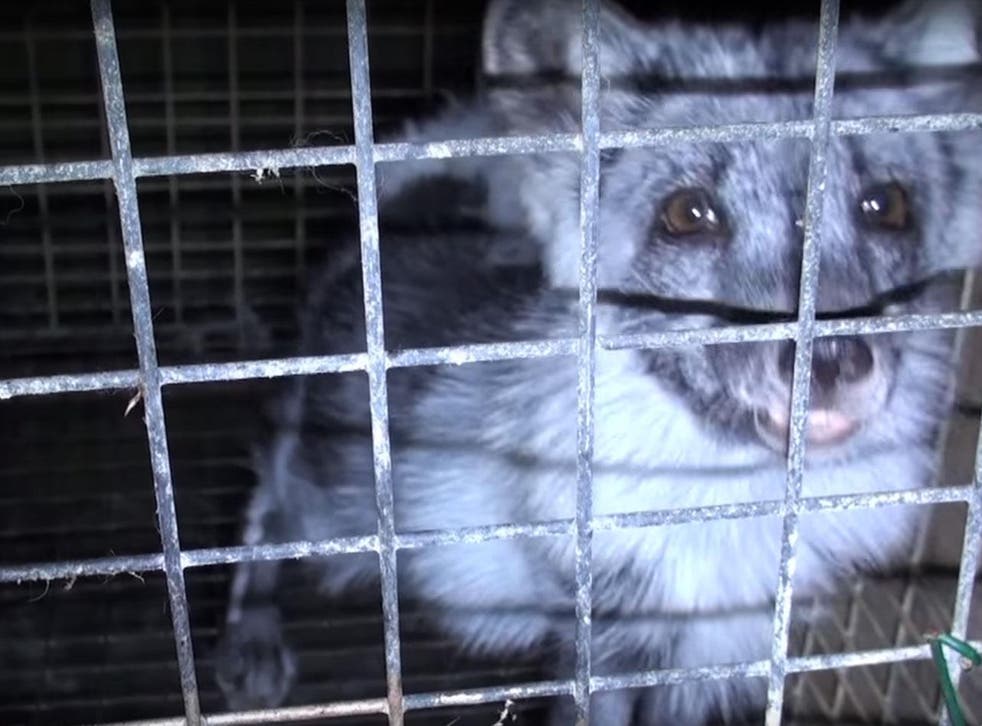 Yesterday, after two decades of public and relentless campaigning by PETA and our colleagues in animal rights groups around the world, Gucci's chief executive officer, Marco Bizzarri, announced that the Italian luxury brand is going fur-free.
When discussing the decision, Bizzarri said that using fur is no longer modern – a statement as accurate as it is understated. Real fur is on the way out and has been for years, and Gucci's long-overdue but very welcome decision is another nail in the coffin of this dying industry. We couldn't be happier about it.
Last year, eight of the hottest names in fashion, Hannah Weiland of Shrimps, Marta Jakubowski, Renli Su, Faustine Steinmetz, JH Zane, Felder Felder, Molly Goddard, and Vika Gazinskaya, came together to write to students at renowned design college Central Saint Martins, urging them not to accept bribes from the fur industry – which often offers students financial incentives to feature animal skins in their collections in a desperate attempt to keep itself visible.
Film shows reality of life for foxes kept in cages and bred for fur on Polish farm
"In order to be a success in the fashion world, you don't need to contribute to the barbaric treatment of animals practised by the fur industry," they wrote. "Humane fabrics have never been in more demand, and the growing number of fur-free designs on international catwalks is a clear indication that you can be daring as well as innovative and rule the runways without harming animals."
We need only look at London Fashion Week for proof of that. Last year, 86 per cent of shows didn't feature fur. The ones that did undoubtedly did so because of the attention it would bring them – attention for all the wrong reasons.
The extensive and still-growing list of designers and brands that have strict fur-free policies include Stella McCartney – the most Googled name in fashion – Vivienne Westwood, Ralph Lauren, Tommy Hilfiger, Calvin Klein, Shrimps and, as of last year, Armani. And I'll give you a tenner if you can find real fur being sold anywhere on the High Street. From Topshop and The Kooples to Zara, Gap, French Connection, AllSaints, Hobbs, John Lewis, Marks & Spencer, House of Fraser, Ted Baker, H&M and Whistles, even top department stores like Selfridges and Liberty and online luxury retailer Net-A-Porter – all our favourite shops have strict no-fur policies.
Hot Fuzz: The faux fur trend

Show all 4
The one that sticks out like a sore thumb, "heartless Harvey Nichols", as I call it, made the inexplicable decision to abandon its decade-long fur-free policy to the dismay of some of its once-loyal customers, just as all of its competitors were committing to more responsible and ethical sourcing policies. Even top magazines like Vogue UK, Elle and Cosmopolitan also reflect the stance of the British public – 95 per cent of whom would never wear it – by refusing to use real fur in their fashion shoots.
Let's not forget why it's so important that companies and designers do the right thing – because this isn't about fashion; for animals, it's about life and death. About 85 per cent of fur comes from animals on fur farms who are kept in tiny barren cages, where they can't take more than a few steps back and forth or do anything that is natural and important to them.
PETA has released an exposé narrated by Paloma Faith containing footage taken on hundreds of supposedly "high welfare" fur farms in Europe all showing animals who have been driven insane by spending their entire lives in cages. We've seen foxes with skinless paws forced to live beside their decomposing cage-mates and minks with untreated wounds, one so severe that his brain was visible. Countless animals who have resorted to self-mutilation and cannibalism.
These are just some of the stomach-churning scenes that are documented time and time again. In China, the world's largest exporter of fur, we've seen cats and dogs being skinned alive.
An investigation earlier this year into multiple fur farms in Finland revealed foxes who have been reared to be grossly obese – some weighing roughly five times what they would in nature –struggling to breathe, let alone stand up. Larger bodies mean more fur and therefore greater profits, and they perfectly illustrate the greed and cruelty of the industry. All this suffering for a furry coat that in 2017, with all the other options available to us, no one needs. It's unconscionable.
Yet fashion designers Fendi, Dior, Saint Laurent, Louis Vuitton, Canada Goose and Karl Lagerfeld continue to use fur in their products.
While there are still a few dinosaur designers who make gaudy, over-priced creations out of animal skins (there are always some who refuse to move with the times and embrace social change), the majority of designers and retailers get that we're not cave-people and that fur has no place in the 21st century.
It's time for furriers to face the fact that the fur industry is just as dead as the mountain of bloody bodies it built itself upon.
Mimi Bekhechi is the Director of International Programmes at Peta
Register for free to continue reading
Registration is a free and easy way to support our truly independent journalism
By registering, you will also enjoy limited access to Premium articles, exclusive newsletters, commenting, and virtual events with our leading journalists
Already have an account? sign in
Register for free to continue reading
Registration is a free and easy way to support our truly independent journalism
By registering, you will also enjoy limited access to Premium articles, exclusive newsletters, commenting, and virtual events with our leading journalists
Already have an account? sign in
Join our new commenting forum
Join thought-provoking conversations, follow other Independent readers and see their replies