Sorry, Harry Styles, but the last thing Manchester needs is another vast music venue
Co-op Live is estimated to cost £350m – in a city packed with great music venues, surely this money could be used to support those in the industry whose livelihoods are at risk?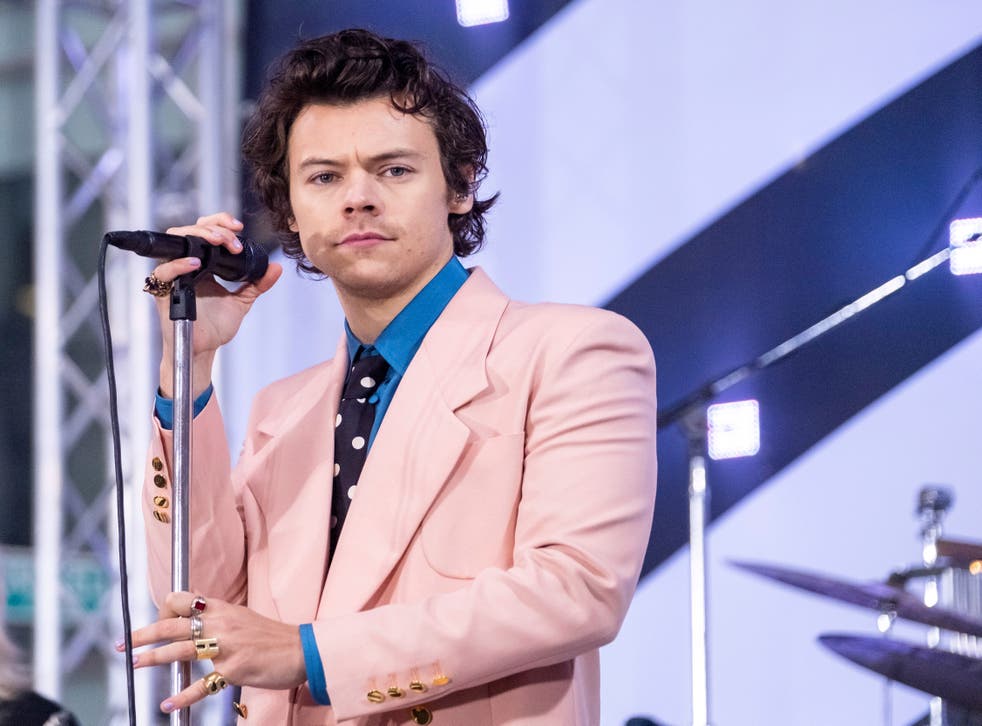 Our social media feeds were flooded yesterday with Harry Styles' music video for his latest song, Golden. But as fans swooned over his stunning outfits and honeyed vocals, my eye was caught by a different story. The singer is the first big name to back a new Manchester arena, Co-op Live, due to open in 2023.
The venture is masterminded by an American development firm, Oak View Group, and backed by the Co-op. Construction could begin as early as November; once finished, the 23,500-capacity arena is set to become the UK's largest indoor music venue. It is estimated to cost £350m.
There is a heart-warming story accompanying the announcement, further solidifying the 26-year-old's highly marketable boy-next-door image. Styles' first job was as a paperboy for his local Co-op in Cheshire's Holmes Chapel, a village within a reasonable distance of Manchester. The story writes itself. "Maybe [at] the first show they'll make me deliver the papers to every seat," he joked.
But what Manchester's struggling music scene needs least of all right now is a new venue. The £350m project is a kick in the teeth for independent music venues already struggling to stay afloat and with no hope of accessing anywhere near that amount of money. Covid's brutal realities have pushed some venues past the point of no return. One industry group predicts that 170,000 jobs in the UK's live music sector "will be lost by Christmas".
The strength in depth of Manchester's music venues continues to be one of the city's strongest cultural draws. You're spoiled for choice here – from the flagship MEN arena (capacity: 21,000) and the Albert Hall to cosier corners like Matt and Phred's and Fuel Café, our venues stretch happily across sizes and cater for a wide variety of genres and dispositions.
What's more, at a time when it's not financially viable for smaller places to open, those venues with a track record of supporting young talent are crying out for the sort of money Styles is willing to stump up. There was a public outcry when two such venues – Deaf Institute and Gorilla – were briefly put up for sale by owners Mission Mars in March.
The record of expensive new music venues in the city is troubling, too. In June, Times columnist Richard Morrison took aim at The Factory, the new arts complex that doubles up as a permanent home for Manchester's biannual International Festival. Initially costed at a fraction of Co-op Live (£78m), the venue is unfinished and over budget, struggling to shake its associations with George Osborne's largely forgotten "Northern Powerhouse" project.
The Factory, now estimated to cost £186m, is a stone's throw from the Bridgewater Hall, where last week, Mayor of Manchester Andy Burnham stood ashen-faced following news that the government had denied his final plea for just £65m to ease the blow of an imminent Tier 3 lockdown for the city. In an often abstract numbers game, these squabbles have provided much-needed perspective.
But with Co-op Live, it isn't simply a question of creating one expensive venue too many. Culture Minister Oliver Dowden pulled the wool over many detractors' eyes when he announced the Culture Recovery Fund, £1.57bn of funding for arts organisations affected by Covid-19, the largest single package given to the arts by any British government in history. Dowden's handout relies too heavily on a trickle-down structure. It imagines that, if you give money to institutions, it will eventually benefit the (largely freelance) workforce. Although the results are gradually coming to fruition, there are few protections to make sure this money gets to those most in need: the people who make the music come to life.
And it is people, more than places, that we should be investing in. It's the musicians, yes, but it's also the composers, the technicians, the roadies, lighting, sound and stage management, often in already precarious freelance careers, now destroyed by the pandemic. And it's the small venues with interesting histories where the next generation of Manchester acts might flourish that deserve our support.
If Styles wants a backing band for his opening Co-op Live gig, he might be wise to direct his investment more laterally.
Register for free to continue reading
Registration is a free and easy way to support our truly independent journalism
By registering, you will also enjoy limited access to Premium articles, exclusive newsletters, commenting, and virtual events with our leading journalists
Already have an account? sign in
Register for free to continue reading
Registration is a free and easy way to support our truly independent journalism
By registering, you will also enjoy limited access to Premium articles, exclusive newsletters, commenting, and virtual events with our leading journalists
Already have an account? sign in
Join our new commenting forum
Join thought-provoking conversations, follow other Independent readers and see their replies