Building a third runway at Heathrow will damage more than the environment – it will also increase class divides
Evicting entire communities so that foreign leisure transfer passengers can bypass Britain more conveniently seems like a confused set of priorities on the government's part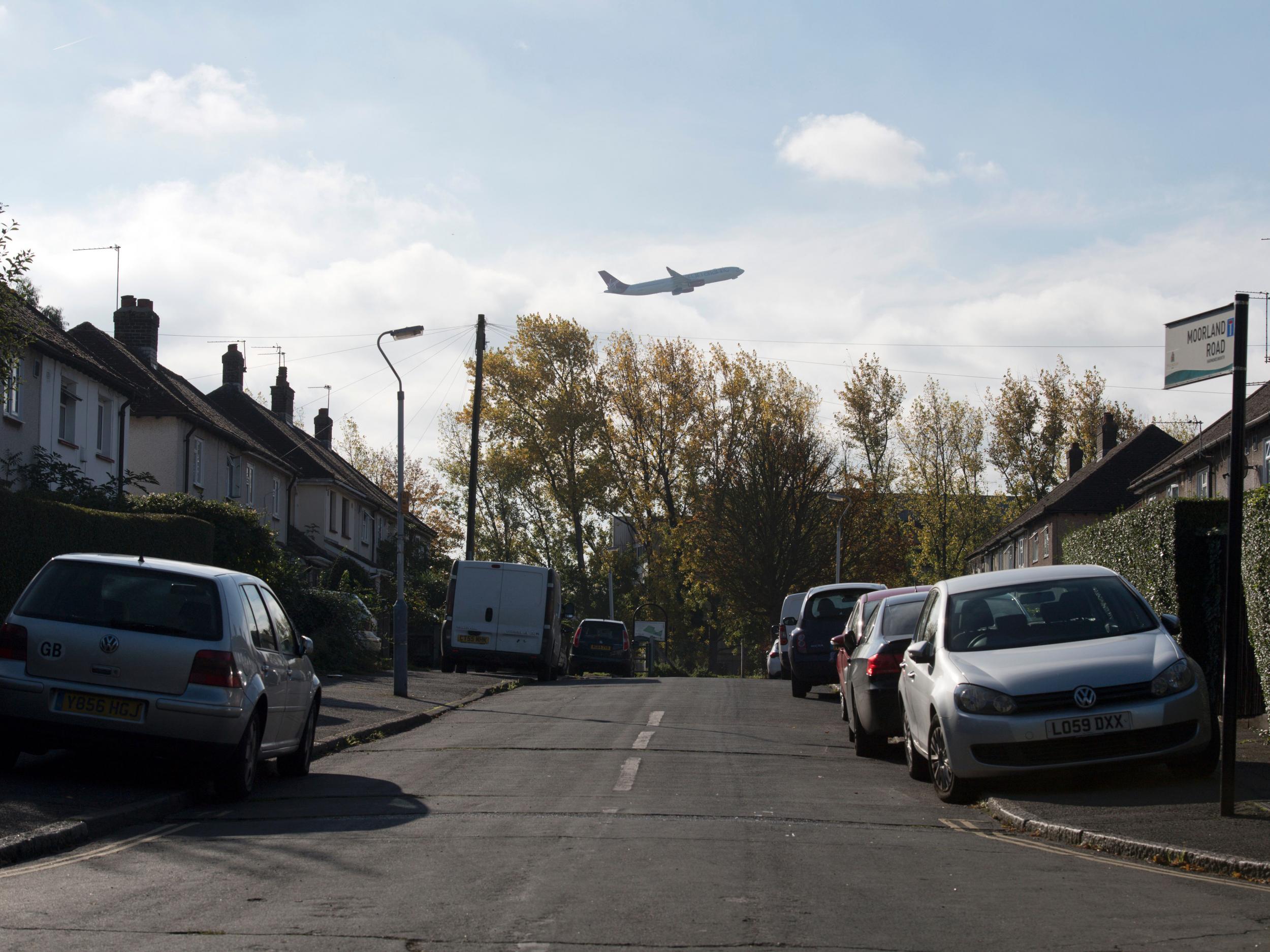 The Heathrow expansion vote in parliament on Monday is about more than just environmental concerns – it's also about the kind of society we want to live in. It goes to the very heart of why so many people in this country voted Brexit. People who've felt increasingly marginalised and forgotten these past 40 years because of economic decisions that have favoured the wealthy, especially those in the south. In this respect the Heathrow expansion is business as usual.
But even before we look at the social and economic implications of Heathrow, we must first judge this endeavour by the legally binding obligations that already exist – namely our domestic and international climate change commitments. The National Policy Statement (NPS) we will have to vote on offers more questions than answers when it comes to this critical issue.
To be clear – I will be voting against expansion. I feel I have no other choice, since the government has comprehensively failed to show how a third runway can be compatible with our climate change obligations. It should trouble every MP in parliament, whichever party they're from, that the NPS has absolutely no policies in it to address the huge increase in carbon emissions which this new runway will give rise to.
Chris Grayling, the secretary of state for transport, waves vaguely in the direction of the Airports Commission's work on this. That work concluded that big restrictions on traffic at regional airports would be needed in order to square expansion with climate targets. So either regional airports, who've been told this will mean more business for them, have been sold a pup or we're going to drive a jumbo jet through our climate change obligations. The government's position to date? It doesn't have one. That, they say, is all to come "in due course".
Simon Calder interview exclusive with UK Shadow Chancellor: John McDonnell tells Boris Johnson 'keep your election promise' on Heathrow expansion
Climate change is an existential threat to our economy, and ultimately to civilisation as we know it. In the next few months the International Panel on Climate Change will, in all likelihood, announce that keeping global average temperatures below 1.5°C (above pre-industrial levels) is now almost impossible. If the world is to remain below 2°C, the temperature beyond which scientists say our economies will struggle to cope, then even more robust reductions in carbon than currently agreed will be required.
Heathrow expansion simply does not fit that crucial objective. Ministers are fond of intoning gravely about climate change being the defining challenge of the 21st century. Yet this government is proving incapable of translating warm words into action, and the Heathrow plans before parliament are the most damning illustration of this yet.
What worries me is that the government has had literally years now to come up with a policy framework to reduce emissions from aviation, but still hasn't produced anything of substance. If it's so easy to square these things, why won't they say how they plan to do it? Perhaps because, in practice, it's impossible?
So I'm urging my Labour colleagues to get on the right side of history on Monday. Young voters will remember what we put our names to here, and we owe it to them to get this right.
But as I've said, climate change aside, this vote also poses other questions anyone who professes to be a progressive must take seriously.
Chris Grayling and Heathrow's lobbyists have been careful to emphasise the value of business travel and international trade in their arguments for expansion. Yet they must know that demand for business flights is falling, not rising. Since the turn of the century, business flights have been in sustained decline, in the main, due to huge advances in information technology that have offered companies better, cheaper ways to do business. The truth is, the third runway is "needed" to do two things, and neither of them has anything to do with business.
The first is to handle aggressive growth in international transfer passengers, who put virtually nothing into the British economy but do plenty to clog up our runways and airspace. Heathrow is conveniently located for airlines to shuttle the global elite between different routes. These flights disturb the peace of millions, disrupting lessons across west London and dumping toxic gases on people living around the airport. Their passengers don't pay a penny in taxes.
Supposedly, the upside to all this is the extra connectivity we get from Heathrow's "hub" status, but as my colleague Ruth Cadbury has pointed out, Gatwick is increasing its longhaul destinations to 50, even with one runway. Evicting entire communities so that foreign leisure transfer passengers can bypass Britain more conveniently seems like a confused set of priorities to me.
The second area providing pressure for a new runway at Heathrow is leisure flights, and in particular outbound tourism. Now, we all love a holiday. But if you take a closer look at the data, it becomes clear this isn't about annual family holidays. The richest households in London and the Southeast are taking dozens of leisure flights each year, often to second homes in Europe. These groups dominate UK leisure traffic at all of London's airports.
It's therefore very hard to see how this project is meant to be in the "national" interest. Chasing new runway capacity to cater to ever more frequent leisure flights by Britain's wealthiest households isn't just iniquitous – it's bad economic policy.
The next Labour government is going to break with the tired dogma of growth for growth's sake, consequences be damned. Economic sustainability will be at the heart of all we do. Climate change is a humongous challenge but it also presents numerous economic opportunities. To benefit from them we'll need to transform our economy in a way that puts the Labour values of social and economic justice at its heart. Heathrow expansion fails these tests at every hurdle. That's why it must be opposed.
Clive Lewis is a Labour MP and shadow treasury minister
Join our commenting forum
Join thought-provoking conversations, follow other Independent readers and see their replies