Here is why both Corbyn and big business want to stay in the EU
These unusual bed fellows both have the same goal, but two very different visions. Corbyn needs to separate his campaign from that of Britain Stronger in Europe if Labour is to succeed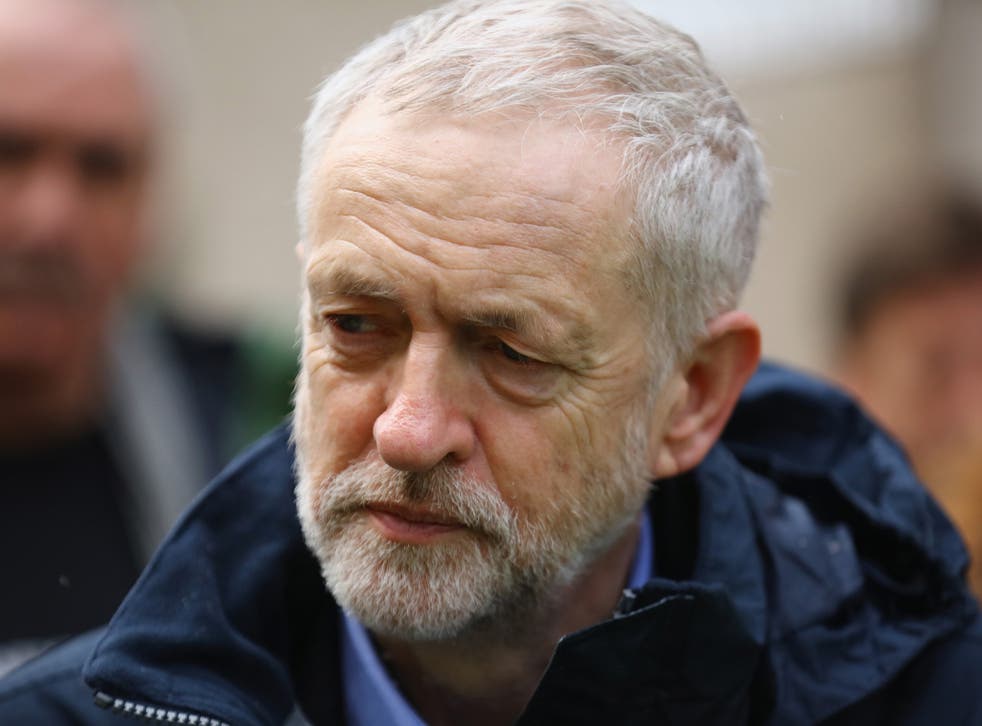 Few things better betray a political campaign's purpose than the revelation of whom it is funded by. In an age where the capture of democracy by corporate and financial interests is near total the link between donations and political policy is readily traceable.
So the news that Britain Stronger In Europe has accepted a 'six figure' donation from Goldman Sachs and 'hundreds of thousands of pounds' from JP Morgan is a clear signal that, for all the talk of reform, the EU it seeks to stay in is very much the EU that works in their interests.
As the Director of War on Want, John Hilary, put it, the contemporary EU is defined by an 'institutional commitment to neoliberal capitalist discipline over and above any social or environmental agenda.' We saw this in Greece, where issues of chronic unemployment and poverty were sidelined by the imperatives of debt repayment, dictated by the unaccountable Troika. For Goldman Sachs and other banks and corporations the Greek crisis afforded a chance to make millions, which they duly did.
Stronger In's tacit support for this status quo is hardly surprising. The involvement of familiar pro-business fanatics - Peter Mandelson, Karren Brady, Stuart Rose - alongside organisations like the anti-trade union Confederation of British Industries, is evidence enough of the campaign's agenda.
Nonetheless, it should serve as another reminder of the considerable political difficulties that the EU referendum poses for Labour. If its pro-EU campaign—backed by Corbyn and the vast majority of MPs—does not actively distinguish itself from campaigns like Stronger In and its 'business as usual' approach to politics, it risks being tarred with the same brush.
It remains to be seen whether Labour can comprehensively separate its campaign to remain in the EU from those of other parties and of Stronger In, whose director Will Straw stood for Labour in the general election. Labour's own campaign director, the Blairite Alan Johnson, hardly inspires confidence in this regard, and nor does the lack of a distinctive political programme.
Immigration and welfare will be the main issues that sway voters but the referendum will also be seen as a vote on a political class widely untrusted by the public. Even with UKIP weakened there are few better at manipulating this discontent than Nigel Farage, and Labour must choose its allies carefully to avoid strengthening his hand.
It is crucial that Labour offers a unique and genuinely progressive vision that taps into popular frustration at the lack of self-determination characteristic of a globalised world whilst making the case that, despite its structural unaccountability and legislative commitment to neoliberalism, the EU is reformable. All of this whilst overcoming pervasive prejudices on welfare and immigration. In short, it must make the impossible case.
Register for free to continue reading
Registration is a free and easy way to support our truly independent journalism
By registering, you will also enjoy limited access to Premium articles, exclusive newsletters, commenting, and virtual events with our leading journalists
Already have an account? sign in
Register for free to continue reading
Registration is a free and easy way to support our truly independent journalism
By registering, you will also enjoy limited access to Premium articles, exclusive newsletters, commenting, and virtual events with our leading journalists
Already have an account? sign in
Join our new commenting forum
Join thought-provoking conversations, follow other Independent readers and see their replies