Polls show the world wants Hillary Clinton to win – and it's not because Donald Trump is such a bad option
Hillary Clinton became Obama's Secretary of State in 2009 when anti-American sentiment was at its highest since the Vietnam War. And then, almost singlehandedly, she turned it all around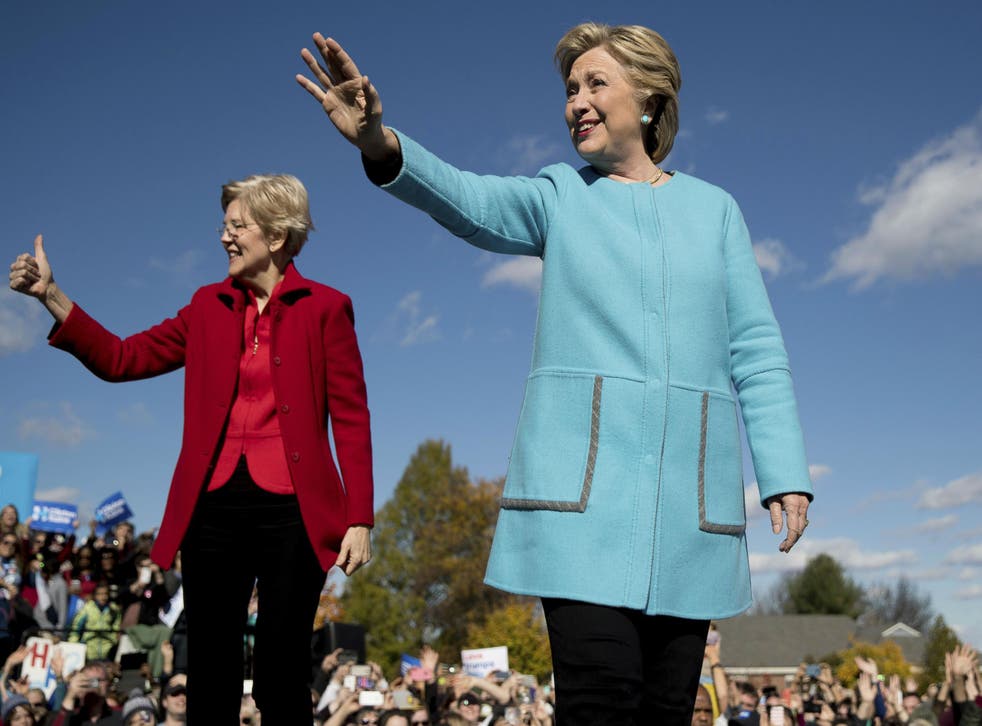 It looks like the final days of the US presidential campaign could be reshaped by the FBI's "October surprise" – a political gift to Trump who has described the email scandal as "worse than Watergate". While Clinton retains a lead in numerous recent national polls over Trump, the outcome of the presidential race is now far from certain. However, the world wants her to win, and if foreigners were also allowed to vote in the election, she would prevail by a landslide – despite the significant reservations some might have about her.
Clinton was the stand-out winner in a massive poll earlier this month of nearly 50,000 people in 45 countries, covering 75 per cent of the world, by WIN/ Gallup International Association. The survey found Clinton prevailing as favourite to win in all but one country – Russia – with the biggest margins in European countries such as Portugal which gave Clinton a whopping 85 per cent, and the United Kingdom with 64 per cent.
The WIN/Gallup poll results were very similar to those by Handelsblatt earlier this year that was taken with some 20,000 people in the G20 countries. Once again, Russia was the only state where Trump bested Clinton. And it's no coincidence that the G20 country where Clinton received most support in the Handelsbatt survey is Mexico, the country Trump so infamously threatened to make pay for a gigantic anti-immigration wall at its own border.
It's not just anti-Trump fervour which drives people towards Hillary, though. Let's not forget that she became Secretary of State in the Obama administration at a time when the global reputation of the US was particularly dire. America was far from popular after George W Bush's presidency. Coming into office in 2009, Barack Obama and Hillary Clinton confronted a situation in which anti-US sentiment was at about its highest levels since the Vietnam War.
The key factor driving this international opinion tsunami was the unpopularity of the Bush administration's foreign, security and military policies during the so-called "war on terror". A joint attempt to turn this around by Obama, John Kerry and Hillary Clinton was spectacularly successful.
Donald Trump's most controversial quotes

Show all 14
Even within a year of Obama and Clinton assuming office, several opinion surveys showed that anti-Americanism was generally on the decline again, with favourable perceptions of the US having increased by about 30 percentage points in some countries in 2009 over 2008, according to the Pew Global Attitude Projects. Clinton was particularly instrumental in this. By championing a smart power strategy that sought to rebalance the overwhelming emphasis on hard power (especially military might) during Bush's presidency more toward soft power (including enhanced diplomacy), she un-burnt many bridges.
John Kerry has picked up on this smart power roadmap since taking over from Clinton by continuing to prioritise policies like a global climate change deal in Paris last November, moves toward re-establishing ties with Cuba, and the nuclear deal with Iran. Unsurprisingly, these key moves, which are broadly popular with much of the rest of the world, have been lambasted by Trump.
To be sure, US global public diplomacy has not been without setback during the Obama years – perhaps the biggest failure has been in what the President calls the "Islamic world". Despite the early promise of his Cairo speech in 2009, in which Obama sought to reset US relations with Muslim-majority countries, there remain pockets of very high anti-Americanism in several key states, including Pakistan and Egypt, which have not been substantially addressed.
But this is precisely one of the reasons why the world wants Clinton, rather than Trump, in the White House. For at the very time when the United States should redouble its efforts to win the battle for "hearts and minds" in Muslim-majority countries, the controversial businessman has all the makings of a diplomatic disaster.
Hillary Clinton attacks FBI handling of email review
Globally, we should be concerned about Trump's sabre-rattling call for a fundamentally different military strategy, including carpet bombing, in the campaign against terrorism which appears to involve intensification of US military commitments in the Middle East. His indiscriminate plan to "shut down" US immigration from Muslims has been widely condemned, but has left its mark on the population that heard it.
The world wants Clinton to win not just to avoid the diplomatic disaster of a Trump presidency, but also because her vision for US foreign policy is widely shared by many across the globe. In other words, there are many good reasons to vote for Hillary Clinton that don't have anything to do with Donald Trump – and internationally we hope Americans will take note of that.
Andrew Hammond is an Associate at LSE IDEAS (the Centre for International Affairs, Diplomacy and Strategy) at the London School of Economics
Join our new commenting forum
Join thought-provoking conversations, follow other Independent readers and see their replies