How dining out can help the homeless this Christmas
StreetSmart is launching its annual appeal in which diners can donate at least £1 via their bills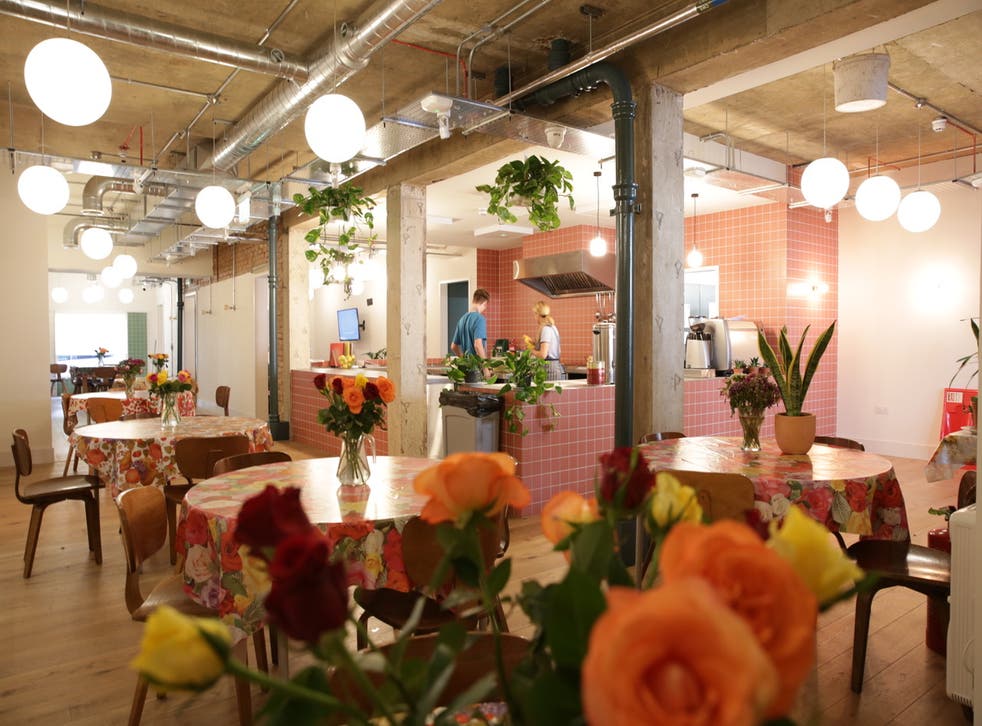 No one could, or should, claim to be able to solve homelessness with £1, but there is one charity that is hoping that an innovative scheme for giving will at least offer some people a roof over their heads at an especially difficult time.
This week StreetSmart launches its annual appeal, and it is a fundraising initiative with a difference. In partnership with a number of restaurants, those fortunate enough to be able to treat themselves, their families and colleagues to a celebratory meal over the festive season will be given the option of donating at least £1, via their bills, to the appeal. As one of its high-profile supporters, Stephen Fry, puts it: "StreetSmart's ambitions are to connect the lucky citizen who can dine out with the unlucky ones for whom dining out means queuing up in front of food banks."
Some of the country's favourite food critics are all lending their support and helping spread the word about the amazing work that they are doing.
William Sieghart, co-founder of the charity, explains the genesis of the idea: "I remember being fascinated as a child by how much money could be raised by rounding up unwanted pennies." He and fellow co-founder Mary Lou Sturridge, former managing director of the Groucho Club in London, have developed it into a charity that turns pennies into a pound.
Marlon Abela is the founder of fine dining establishments Umu, The Square and The Greenhouse in London and regularly participates in the campaign: "We are delighted and honoured to support StreetSmart again this year through our restaurants. As a business, we recognise the responsibility of being part of a community and giving something in return.
"What I like about the StreetSmart campaign is that it is such a simple idea yet has such an immediate and positive impact on the people around us."
One of the charities funded by StreetSmart is Shelter From the Storm. StreetSmart helped to fund the charity's renovation of a former supermarket in Islington, north London, into a new purpose-built, design-led, 40-bed shelter. The emergency night shelter, for 24 men and 16 women, is open every night of the year and now includes a community cafe and shop. Residents are offered a bed, a home-cooked hot dinner and a breakfast each morning, laundry services and clothing, showers, and a space where people can store belongings safely and access IT services. Each resident will also be supported by their own caseworker, helping them to find employment, access housing and lead a fulfilling life once they have moved on.
Sheila Scott, CEO of Shelter From the Storm, is clear that they couldn't have done it without the charity's support: "With the fantastic support of StreetSmart and LandAid, we completed extensive refurbishments of our new home and moved in June 2019 without missing a single night of shelter for our homeless guests – a wonderful achievement for everyone involved."
In a year 330 guests have visited Shelter From the Storm, and the kitchen serves around 18,000 dinners each year. They have now moved to a new home in north London, a 40-bed homeless shelter to support people at a time when help is needed more than ever. It's purpose-built, meaning that it has been designed with the needs of homeless people at its core. This has all been funded through donations and without a single penny from central or local government.
Facilities include: three dorms (two male, one female) where each person has their own bed and their own lockable wardrobe; a commercial kitchen; showers; a meeting space; a counselling room; a clothing store; IT facilities; lounge area; and dining area.
StreetSmart has been going for two decades, and has raised around £10m over that time for an excellent cause, constantly expanding from its first base in Soho, London, where rough sleeping is still an all-too familiar sight.
Indeed, the cause of alleviating rough sleeping and wider homelessness (which includes "sofa surfing" and temporary accommodation) is even more pressing today. Figures issued by the Ministry of Housing, Communities, and Local Government (MHCLG) show that the number of homeless families in England has risen by 11 per cent in a year, and Centrepoint reports that last year 103,000 young people asked for help with homelessness. It is believed that due to crippling expense of frozen housing benefits, long waiting lists for social homes and private rent that an individual or family is found to be without a home every four minutes.
Deaths of homeless people in England and Wales rose by 22 per cent last year to 726. It is actually the biggest rise since the Office for National Statistics began publishing these figures in 2013. It's painfully obvious that things are not getting any better and homeless people are still out there and dying on our streets.
All money raised by the StreetSmart campaign stays local and supports homeless people in the community. About 60 grassroots projects across the UK are funded by the StreetSmart campaign each year.
So if you are going to dine this year, please make a donation – the StreetSmart scheme makes it exceptionally easy, but of course there are many homeless charities who also do valuable work and deserve public backing.
The StreetSmart initiative runs from 1 November to 31 December. The group hopes that this year will be the most successful yet for the campaign. There are more restaurants than ever before on board – over 600, including Scully, Hide, OKN1 in Hoxton, Trakol in Newcastle, Curry Leaf Cafe in Brighton, Albert's Shed in Manchester, Stem and Glory in Cambridge, James Cochran's 12:51, Amazonico, Cub, Flor, Boulestin, Arabica KX, and the gastro pub chain Darwin and Wallace joining with all their locations including the new No 35 Mackenzie Walk which recently opened in the Canary Wharf district of London.
To find your nearest participating restaurant, see https://streetsmart.org.uk/restaurants/
Thank you.
Marcus Roberts is an ambassador for food redistribution charity The Felix Project
Join our new commenting forum
Join thought-provoking conversations, follow other Independent readers and see their replies