Homelessness has doubled since 2010 – disastrous Conservative housing decisions have caused it
The breakdown of a private tenancy is now the biggest single cause of homelessness, as Ministers refuse to act on rising costs and short-term lets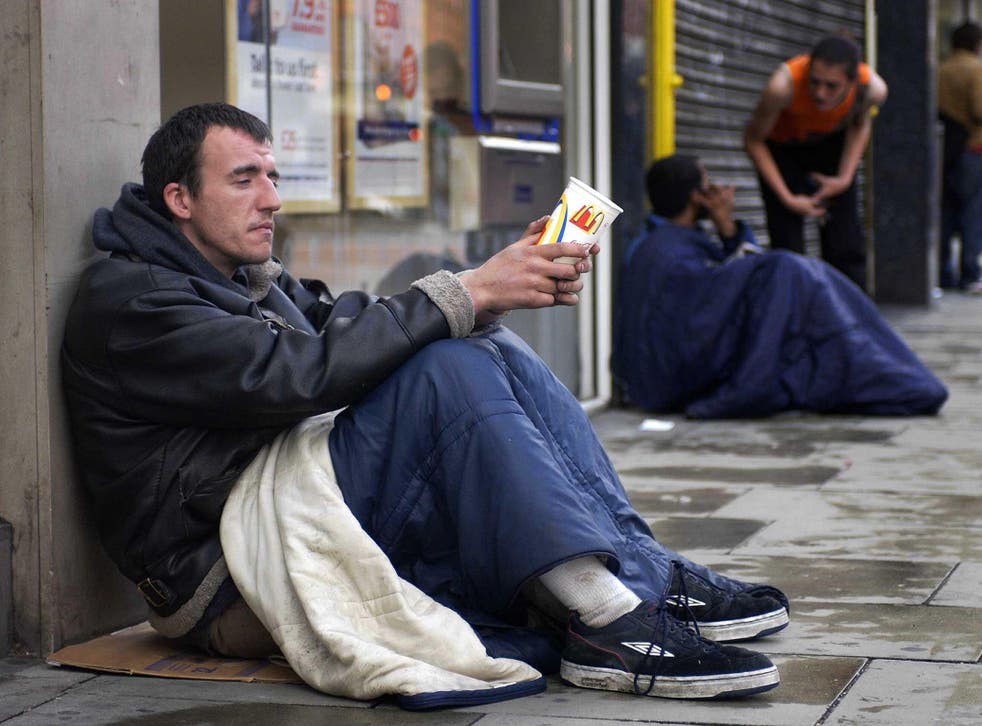 Today MPs will meet to debate legislation to help tackle the growing homelessness crisis. The subject couldn't be more urgent.
It should shame us all that in the 21st-century, in one of the richest countries in the world, the number of people sleeping on our streets has doubled in just five years. Over 100,000 children are now sleeping in temporary guesthouses and hostels - accommodation that's often cramped, unsuitable and short-term.
How have we let this happen? It's a scandal, and it could and should have been avoided.
Labour's record of action on homelessness in government is one of its biggest and proudest achievements. We showed that there's nothing inevitable about mass homelessness, and that government can make a difference. Labour put the funding and new rules in place to make a difference and homelessness fell by almost two-thirds. The number of people sleeping rough on our streets dropped by three-quarters.
But since 2010, this trend has been turned around. The headline statistics show year-on-year increases in the number of people without a home. Thousands of individual stories of personal tragedy, breakdown and hopelessness. People and families whose lives have fallen apart and who we as a country have not been able to help.
The cross-party measures being debated today are an important first step in getting to grips with this growing crisis, and it's good that there's now government backing. Labour will support the new legislation and press the government to commit to funding it. The changes draw heavily on measures passed by Labour in Wales, and on the work that councils across the country are already doing to intervene earlier and prevent people from becoming homeless in the first place.
But the dramatic rise in homelessness over the last six years can't simply be legislated away. We must tackle the causes of this crisis.
The first priority is affordable housing: you can't help the homeless if you don't build affordable homes. But the number of new genuinely affordable social rented homes being built has fallen by 98 per cent since I was Housing Minister in Labour's last year in office, and now Ministers are saying they'll force councils to sell the best homes they have left as they fall vacant, and give the money to central government.
Then there's the vital homelessness services that help get people back on their feet, including those run by fantastic charities like St Mungo's Broadway and Centrepoint. The National Audit Office say funding fell by almost a half between 2010 and 2015. And during this time support for low-income households' housing costs through housing benefit fell by £5bn – it's not just the bedroom tax but thirteen separate, deliberate cuts over five years, hitting private renters the hardest.
Meanwhile soaring private rental costs have outpaced incomes in areas across the country. The breakdown of a private tenancy is now the biggest single cause of homelessness, as Ministers refuse to act on rising costs and short-term lets.
No plan to get to grips with the 21st-century scandal of high and rising homelessness can succeed if it doesn't face up to the causes. Labour did it in government; our Labour councils are still doing it across the country as best they can. Today we'll press the Tories to do the same, and make a real difference.
John Healey is shadow housing minister
Register for free to continue reading
Registration is a free and easy way to support our truly independent journalism
By registering, you will also enjoy limited access to Premium articles, exclusive newsletters, commenting, and virtual events with our leading journalists
Already have an account? sign in
Join our new commenting forum
Join thought-provoking conversations, follow other Independent readers and see their replies