MPs are being turfed out of Parliament – let's hope they're not allowed back in
When the new parliamentary building is erected in the North and the two party system thrown out, perhaps Westminster Palace could become a museum; a reminder of how uncivilized democracy used to take place in the 20th century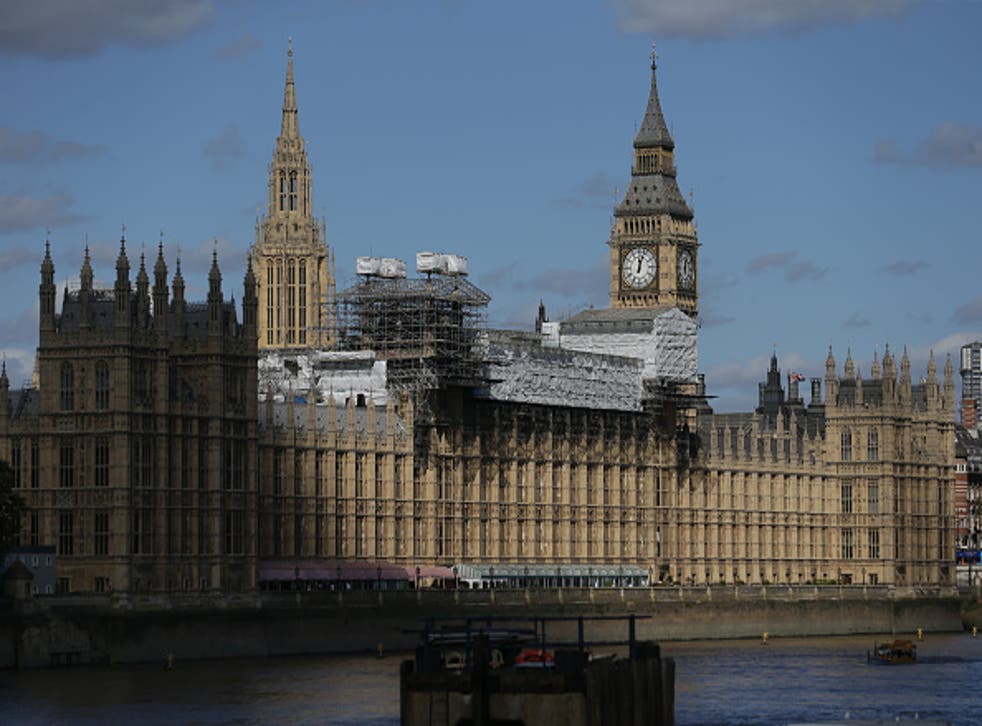 I am pleased that MPs and peers are set to move out of the Houses of Parliament for refurbishment works. I only wish the move was permanent; a physical move is an ideal opportunity to update our anachronistic democratic structures.
The current Parliament might well be appropriate for an adversarial two-party approach to politics. But shouting at each other across two sides of a chamber has had its day. We now live in an era of multi-party politics and I believe a modernised building, similar in style to the Scottish Parliament, Welsh Assembly or London Assembly, is what would be befitting of our 21st century democracy. All of these, together with the European Parliament where I sit in Brussels or Strasbourg, are circular in nature and tend to encourage more civilised debate and a more mature consensus based decision making process. An ideal set-up for building alliances rather than entrenching tribal politics.
Greens have long called for Parliament to surrender many of its traditional powers, and actively assist in the process of decentralisation. But we also need to see the decentralisation of power away from Westminster in the geographical sense as well.
In conjunction with regionalising and localising power, our democracy would be more inclusive by moving the seat of national government away from London. My own choice for a new location would be Bristol, a dynamic, innovative city which was also European Green Capital last year. Where better to establish a slimmed down, energy efficient, carbon neutral parliamentary building? A Passivhaus design might just encourage MPs and peers to be a bit more passive and respectful in the way they address and relate to one another too. I dare say though, that Birmingham or Manchester might also reasonably lay claim to being perfect venues for a new Parliament building. Perhaps a competition whereby cities bid to house the new Parliament along with a range of exciting design proposals is the way to go.
Of course, moving to a state of the art building with a new style of politics would be a nonsense if we retain our current electoral system. A move out of the Houses of Parliament is the ideal time to usher in a fairer proportional voting system where every vote counts. It would also be a mistake not to use the opportunity to reform the House of Lords. We need a democratically elected second chamber, and a new design which reflects this.
Obviously there must still remain a place for the grade I listed Unesco world heritage Westminster Palace. We need a public debate on how this iconic building can be best used as a public space. It is clearly a significant tourist attraction and generates considerable revenue every year. Perhaps, like our democracy as a whole, it could become socially owned and used as a venue for debates and citizenship education.
Or perhaps it could be a museum to remind us of how democracy worked in the 20th century, before power was restored to the people whose representatives had learned to cooperate for the common good.
Molly Scott Cato is Green MEP for the South West of England
Register for free to continue reading
Registration is a free and easy way to support our truly independent journalism
By registering, you will also enjoy limited access to Premium articles, exclusive newsletters, commenting, and virtual events with our leading journalists
Already have an account? sign in
Register for free to continue reading
Registration is a free and easy way to support our truly independent journalism
By registering, you will also enjoy limited access to Premium articles, exclusive newsletters, commenting, and virtual events with our leading journalists
Already have an account? sign in
Join our new commenting forum
Join thought-provoking conversations, follow other Independent readers and see their replies