Squeezing millennials into box houses isn't going to solve the housing crisis
It appears that politicians are happy for young people to be consigned to four decades of near-adolescent lifestyle as long as they're building up a financial asset that makes them less likely to call on the state for support during their pensioner years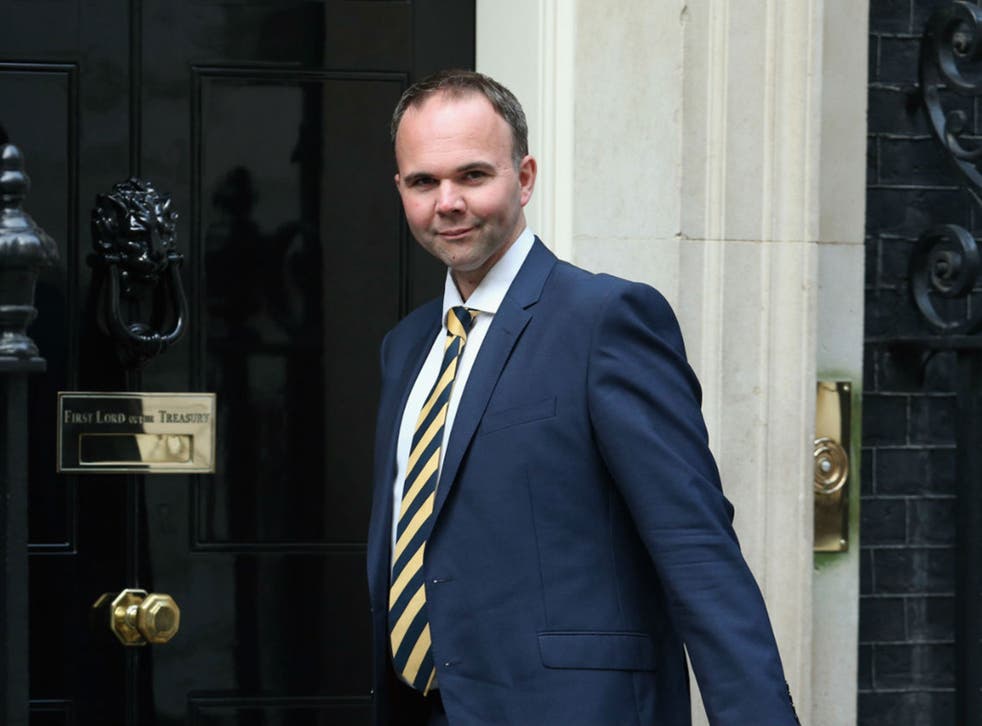 Here's a fun game to play during the political party conference season. It might be named something like "Impossible Policy Bingo". Follow one minister wherever they go, and compare everything they have said on the same subject to see if it makes sense. When it doesn't – which it won't – yell "HOUSE!" Or, in the case of housing minister Gavin Barwell, perhaps not.
Barwell is the latest to make a series of statements on his own brief which appear entirely at odds with one another. Asked about the housing crisis, he admitted: "The scale of this challenge is huge. We haven't built enough homes in this country for a long time."
Note that word, because it's important. Homes.
He continued: "As a London MP, I see the consequences of that every week in my constituency surgeries." Later, he said there was "absolutely no room for complacency" in tackling the problems that so many face in finding and affording good quality accommodation, whether that's to rent or to buy.
So why, mere hours later, did he go on to suggest that one promising solution to the housing crisis could be found if developers could be convinced to build tiny studio flats – properties so small I can't, in all good faith, describe them as homes – and flog them to Generation Rent as a panacea to their problems? Young people are asking for a home and, instead of finding a way to bring into being these missing homes that he admits successive governments have failed to build, he is asking those young people to think again about what they actually mean by a home. Do they want somewhere they can live, or would they instead like a glorified box bedroom with a sink and shower in which they can store their stuff while they work just to service the mortgage on that box.
No room for complacency? Barwell's earnest comments, when compared with his plans for action, don't add up.
The housing minister's big idea is to scrap minimum space standards for private housing developers, so they can build properties with smaller rooms – small enough that younger buyers can afford them. He wants the private sector to "innovate" to solve the housing crisis. And innovate they will. Literally cutting off the corners and reducing the average size of properties may marginally bring down house prices for the smallest of new homes but with it boost profits for those developers to the max. It's allowing builders to squeeze more and more out of the value of the land they are sitting on, while passing on less of it to the average homeowner.
No matter that Britain already has some of the smallest private homes in Europe. Architects have already warned that half of the newly-built three bedroom properties in Britain (all of which are far larger than Barwell's prospective hutch-homes) are already too small for a family to share. What kind of quality of life will these new micro-flats offer? What sort of settling down is this? It appears that politicians are happy for young people to be consigned to four decades of near-adolescent lifestyle as long as they're building up a financial asset that makes them less likely to call on the state for support during their pensioner years.
Barwell claims that, if he were still waiting to buy, he might not care so much exactly what he bought, just that he could . "If I was 22 today," he tells his critics, "I would rather have the chance to own that" – a flat the size of a box – "than be priced out." Maybe he would. Thousands would not. And hundreds of thousands would be priced out anyway.
Barwell's idea is not exactly his own. In London, a company known as Pocket has already tried developing smaller-than-average houses aimed at young couples desperate to buy but locked out of London's mind-bogglingly bloated housing market. I know of a couple in their late twenties, both young professionals, who applied for a property but, earning a joint salary of £70,000, were turned down. It was decided that they simply couldn't afford it.
This is what happens when you play a game of "Impossible Policy Bingo": you can spot the politicians and the government departments most likely to create more problems than they manage to solve.
We already build some of the smallest homes in Europe, partly due to our population density but also down to our cultural obsession with the detached and semi-detached house. The government has offered guidance on minimum space standards for new housing, but it is up to councils to enforce them if they choose. In the last five years, developers such as Persimmon and Barratt have already reduced the size of their average home. Now the governments want to relax standards further, building undesirable, unliveable properties that even those who they are targeted at are unlikely to be able to afford.
It's also introducing a new kind of inequality: if you're impoverished enough to qualify for social housing, you can be allocated a decent-sized property. If you're buying, your options are literally getting smaller and smaller.
That's why making a good policy isn't about solving one problem (say, how do reduce the cost of housing for first-time-buyers? By making them smaller and cheaper) but by tackling the bigger questions from which that problem first arises – how can we improve quality of life for young people in Britain today? That is one question no politician should be complacent about.
Register for free to continue reading
Registration is a free and easy way to support our truly independent journalism
By registering, you will also enjoy limited access to Premium articles, exclusive newsletters, commenting, and virtual events with our leading journalists
Already have an account? sign in
Join our new commenting forum
Join thought-provoking conversations, follow other Independent readers and see their replies