How Jeremy Corbyn destroyed the Labour Party in 365 days
Here's to a year in which, three eighths of the way through the world's slowest reshuffle, a minor MP called Barry Gardiner walked past some journalists and went to the toilet outside Jeremy Corbyn's office, prompting a presumed instant elevation to the shadow cabinet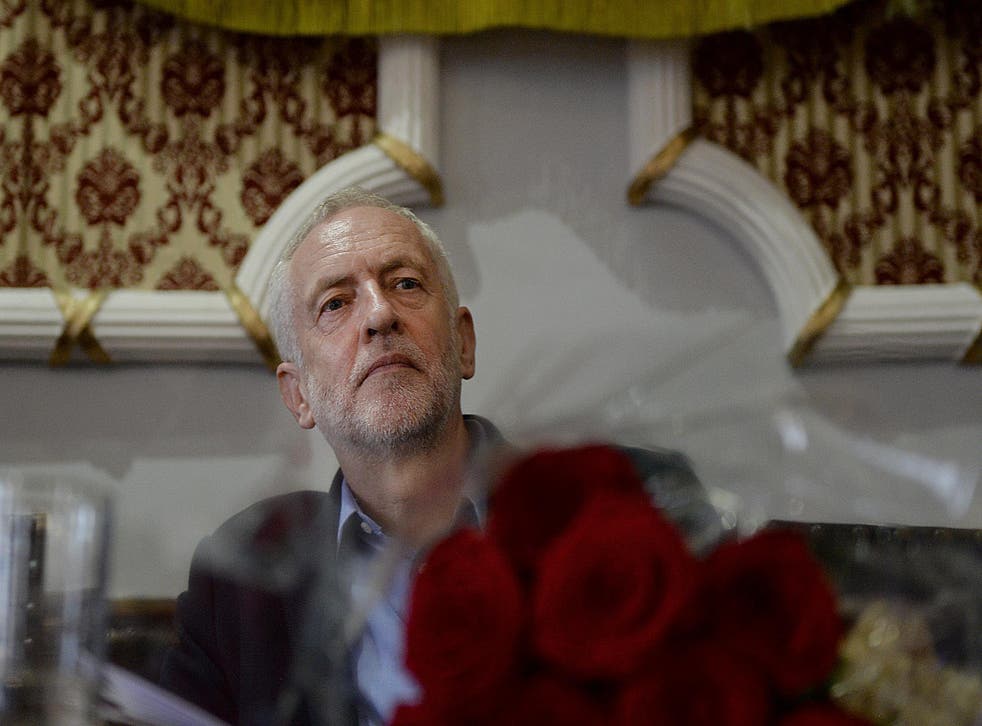 Can it really only have been a year? The reshuffle alone surely lasted five.
Just a year since – strong message here – the Labour Party came together and decided it was no longer in the business of seeking to win elections?
But it is indeed a year since that historic moment when Jeremy Corbyn was elected leader of the Labour Party. Historic in the sense that, until that point, Labour was still at least theoretically devoted to taking part in history.
Jeremy Corbyn: One year as Labour leader
So much crammed into 12 short months. A year in which police officers shouldn't shoot to kill Isis terrorists, a year of not singing the national anthem, a year of not doing up your tie or putting on a proper suit, a year in which nuclear submarines should no longer carry nuclear missiles.
A year in which, three eighths of the way through the world's slowest reshuffle, a minor MP called Barry Gardiner walked past some journalists and went to the toilet outside Jeremy Corbyn's office, prompting a presumed instant elevation to the shadow cabinet. (This was considered amusing at the time. Now he's Shadow Secretary of State for International Trade).
A year in which his old mate Ken Livingstone was accosted on live TV by a fellow Labour MP bellowing, "You're a Nazi apologist!" in his face. That was serious enough to launch an investigation into anti-Semitism in the Labour Party by Shami Chakrabarti, which was branded a whitewash even before its author was rewarded with a seat in the House of Lords.
It's doubtful whether historians will bother to record that David Cameron resigned as an MP on the first anniversary of Corbyn's Labour leadership. They will have more seismic events to be getting on with. Cameron has been yesterday's man for three months. Corbyn has been yesterday's man since the mid-eighties.
None of which is to suggest Team Corbyn won't seek to claim credit for it. According to Rebecca Long-Bailey, Labour MP of the 2015 intake and Shadow Chief Secretary to the Treasury, Corbyn has "forced the Tories into retreat".
Labour leadership contest: Jeremy Corbyn vs Owen Smith

Show all 8
In one article, Long-Bailey highlights the case of cuts to disability benefits (Iain Duncan Smith resigned over this, a fact that Corbyn declined to mention at the despatch box). Then there were tax credit cuts – an embarrassing U-turn to which the Labour Party's most significant contribution was John McDonnell throwing Mao's Little Red Book of Communism at George Osborne. Corbyn "held the Government to account over the Panama Papers" – which may or may not have been news to the dozens of media outlets the world over who published them.
It's doubtful even whether historians will bother to record that, on his first anniversary, Corbyn has recorded the worst polling figures for a Labour Party leader in opposition since the 1950s – 11 points behind. (That is not to say there was anyone worse in the 1950s, only that's the point at which the current polling methods began to be used).
The most serious problem for Labour, though, is that their leader almost – almost – has begun to look like he knows what he's doing. A year ago, not looking the part or sounding the part was meant to be a problem. These days, on important occasions such as the BBC Question Time hustings versus Owen Smith, he wears a smart blue suit, and does his tie up.
Corbyn will lead Labour to electoral oblivion. Of that there is no doubt. But it wasn't him last week saying Labour would fight to stay in the EU, an electoral strategy based on targeting less than 50 per cent of the population. Corbyn is not the moderate, sensible choice, that reckons the way to win back the important swing seats like Nuneaton and Kingswood is to promise to take them back into the EU, when they all voted out.
Jeremy Corbyn: One year as Labour leader
Labour's problems are varied, vast and growing (they've probably lost another seat in today's boundary review).
Since Tony Blair walked out of the House of Commons to a standing ovation – four years after Iraq, yes, but two years after winning yet another election victory – the Labour Party has established a history of handing itself over to a less electable leader than the one that went before. The really depressing fact about Jeremy Corbyn is that that tradition could even continue.
Register for free to continue reading
Registration is a free and easy way to support our truly independent journalism
By registering, you will also enjoy limited access to Premium articles, exclusive newsletters, commenting, and virtual events with our leading journalists
Already have an account? sign in
Register for free to continue reading
Registration is a free and easy way to support our truly independent journalism
By registering, you will also enjoy limited access to Premium articles, exclusive newsletters, commenting, and virtual events with our leading journalists
Already have an account? sign in
Join our new commenting forum
Join thought-provoking conversations, follow other Independent readers and see their replies